Ferreira Rally's SOFR Victory Wasn't Just About Finishing First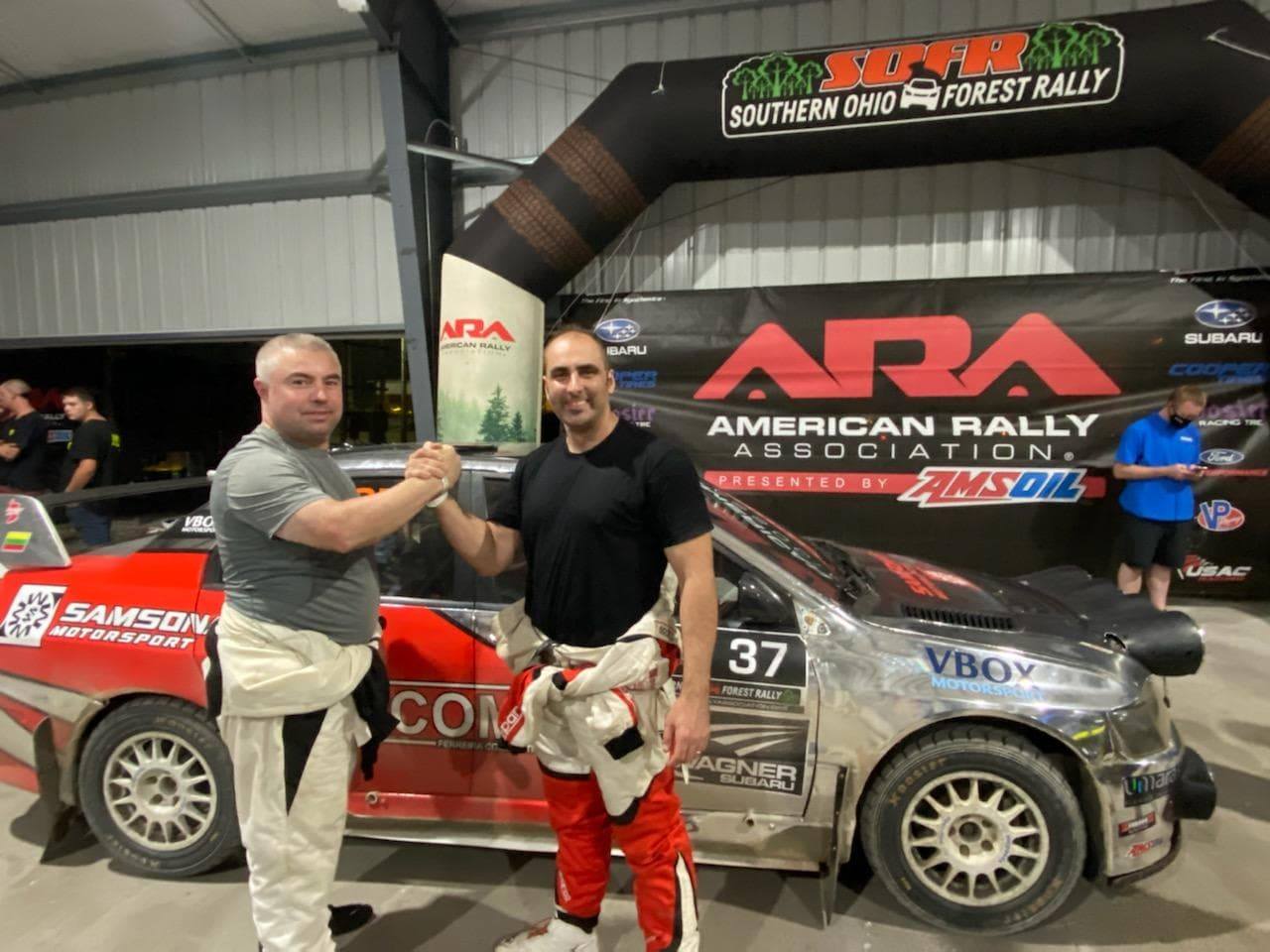 Last week's regional overall win for Paul Ferreira and Ozgur Simsek of Ferreira Rally at the 2020 Southern Ohio Forest Rally was bittersweet. It might not have been their greatest performance, but considering what they were coming back from, it was still a big achievement.
Some may remember last year's dramatic Susquehannock Trail Performance Rally with its waterlogged service area, slick stages, and even a delayed shakedown due to a local who got so irate that the local Sheriff had to get involved. Paul and Ozgur unfortunately added to the drama with a bad accident. We've seen many a red cross on a stage, but thankfully it is rare that one actually requires critical care. In this case, Ozgur suffered a fairly significant broken arm, from the impact and had to be transported to the hospital.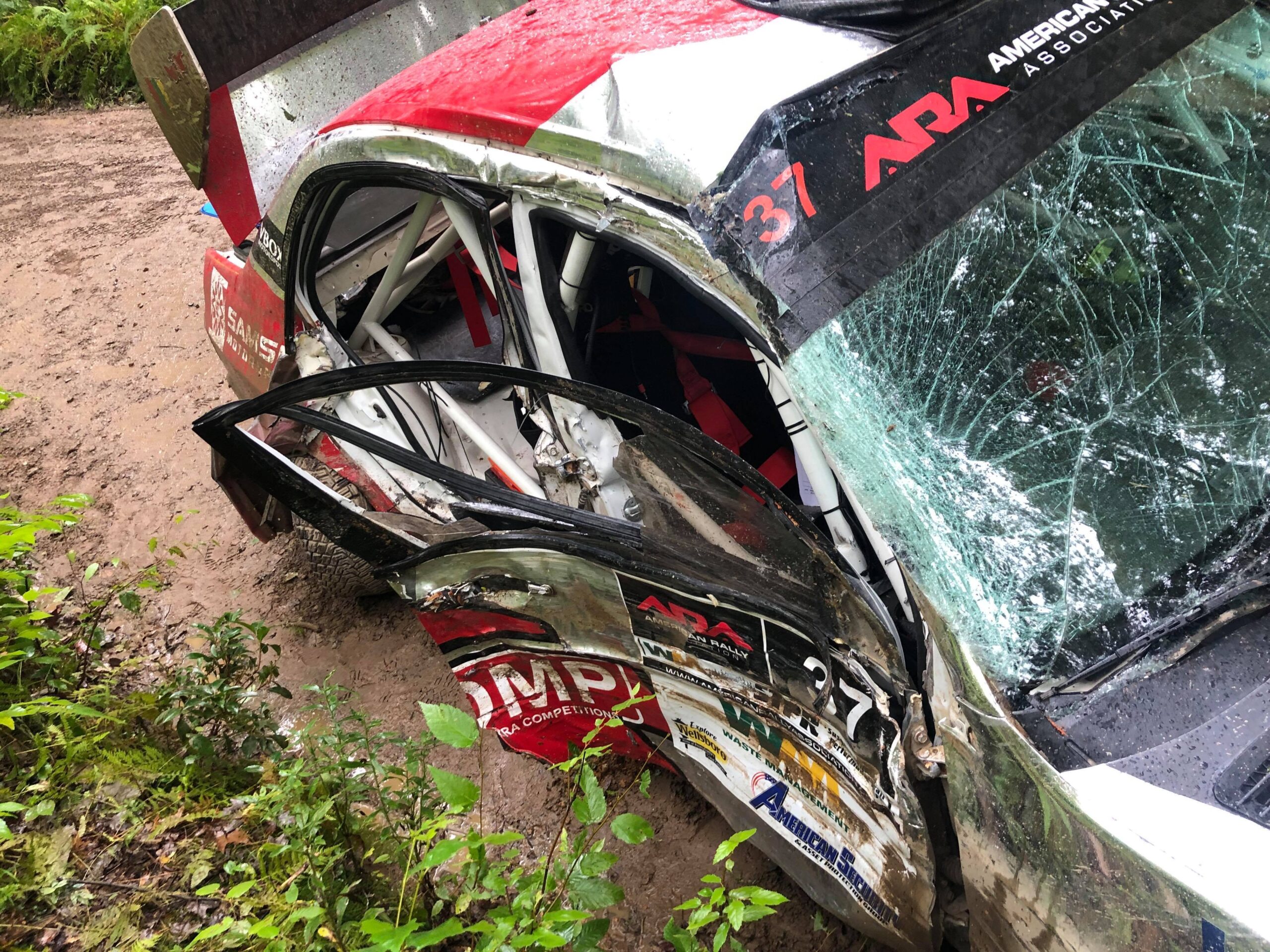 Further tests showed that in addition to the arm, he had fractured ribs and sternum as well. It would be another 8 days and 3 surgeries before Ozgur was discharged.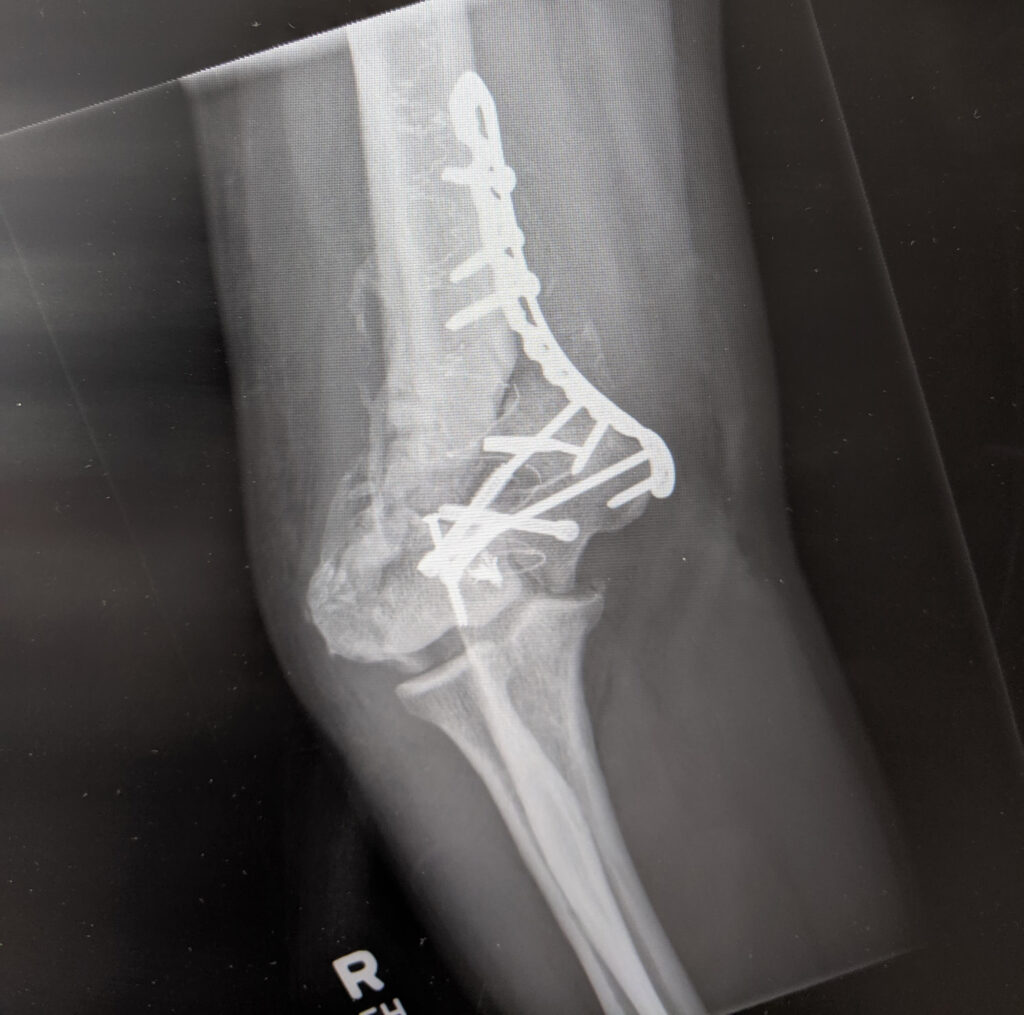 He pondered at one point whether this was a sign that it was time to retire from the co-driver's seat. "I had doubts at the hospital that I would be able to get back. It was a question that troubled me for a few days but when things calmed down during my stay there, I made up my mind and told myself and my wife that even if it was my one last time I was gonna go back out with Paul whom I've been co-driving for since 2009. We have become very good friends over the years and have lived and breathed rally together ever since."
When asked about the incident last year, Paul said "Yes, Oz had injuries and that was pretty bad but his attitude through the whole thing was quite positive. I felt worse about his wife than him. Us guys we just slap ourselves around and say 'man up!', but when she told me at the hospital 'you broke my husband' it was hard. See, we're friends before and after, rallying, so that part of potentially damaging our relationship was my biggest fear."
It's been a long road to recovery for Ozgur, persevering through months of healing and rehab to regain his arm strength. Meanwhile Paul spent the off season building a new car to get ready for the new season.
"I've had several codrivers over the years," Paul said. "But the last 12, Ozgur has always been there, and the prospects of finding someone new was daunting. My main prerequisite is always the relationship outside of the car. Most of the co-drivers I'm good friends with already have steady drivers, so I was looking at a couple of good rally friends from overseas. Scandinavian or Baltic guys to come in and sit during a few events until Oz was all fixed up again. The Covid19 pandemic put a damper on things with events being canceled so that idea was scratched."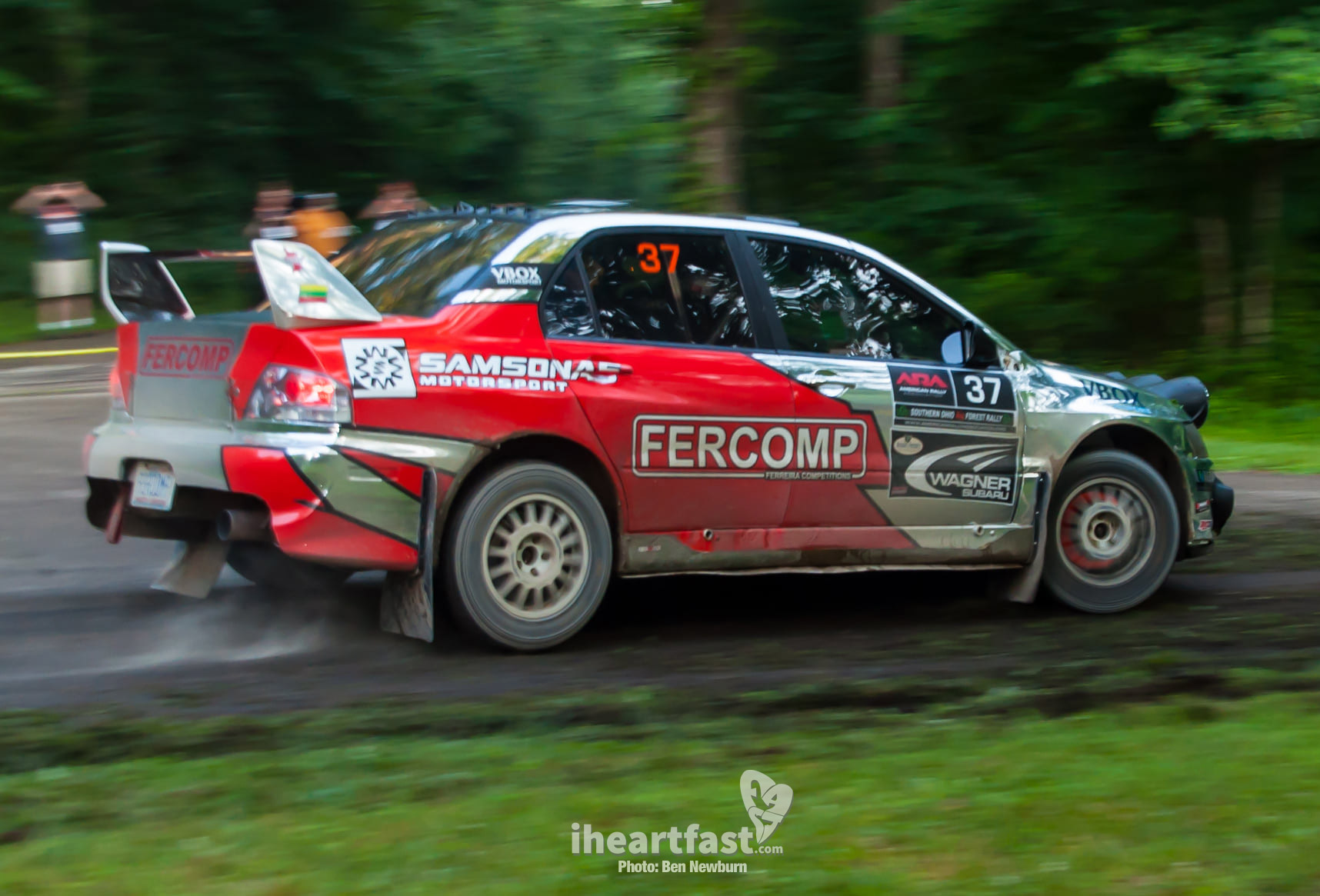 "100 Acre Aood we would have liked to run but I wasn't ready" Ozgur said. So they set their sights on Southern Ohio.
"I had made up my mind and knew I was coming back. It was a hard decision in terms of talking to my wife about it and in the end she assured me she was fully supporting me, but of course there's always that same question in mind. We did a test day a few weeks prior. The big question was whether or not I was going to be able to get in and out of the car, safely buckle in, put my helmet on etc. and everything was fine. I had no issues."
It's common practice in racing to try and get back on the proverbial horse again as soon as possible after a big crash. However, with the time needed to build the new car and delays due to the pandemic, it was over 300 days since they had attacked stage roads in competition. We asked Paul if that led to any apprehension at the start of SOFR. "Yes, it absolutely did. Too long to get back made the butterflies grow for sure." and Ozgur said "During the event the toughest time was calling my wife and talking to her before we headed out to Stage 1. That got a bit emotional, and I'm not the type that would openly admit something like that!"
Ozgur said that once they got going, it was like nothing had changed. "Yeah, once we started, the crash or injury did not even cross my mind, it was business as usual from the get go. Paul wanted to shake the new car down and not worry about times. We stuck to that goal, drove probably at 80% and brought the car to the finish without any incidents."
"The win looks good" Paul said, "but deep down it was our worst performance ever. The reason is that I was very, very cautious. Overly cautious just to get back and shake the ghost from last year."
In reaction to the successful finish Ozgur reflected that "I consider myself a bit tougher than most and definitely strong minded. I'm sure that and my passion for this sport since my childhood made things easier. Happy to say my passion has been the same including after our big incident since that very first time I saw rallying on TV, way back when I was at a family friends house in Australia probably at 7 or 8 years old."
"I've met a lot of good people through this sport that I'm proud to call friends or even family. It may have been depressing for a short while but I never really wanted to quit (who would?) unless I felt unsafe physically due to my injury."
Paul reiterates the sentiment. "As you know I work in professional motorsports. It's been my whole career, short of some years in the military. So the rallying is my little getaway. In my mind Ozgur and I never left. All it was, was a rebuild of the car. The fact that we are back, was never a doubt, granted Oz got permission from the boss first."
Their Southern Ohio Forest Rally win may not have been all that spectacular to them, but in some ways it was that familiarity, the routine of getting back together and doing what they've always done, that was their greatest victory of all.
Paul says that their plan is for them to do something again right away which happens to be the upcoming Rallysprint in Kentucky. "Gotta give our NASA Rally Sport brothers some love too!" he said