Q&A with Karen Jankowski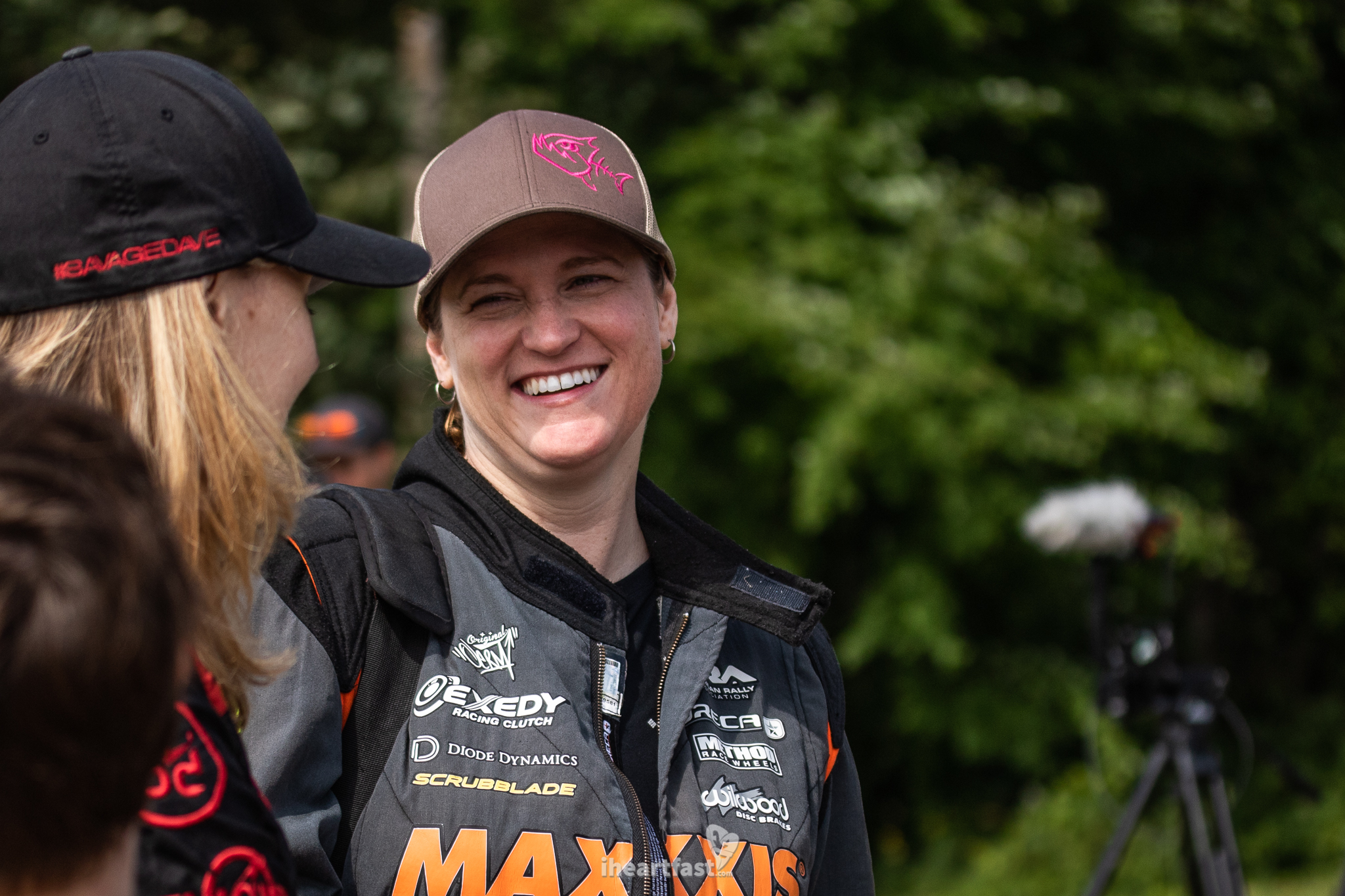 Karen Jankowski is an accomplished co-driver and has competed in over 100 rallies. Karen's career to date has included 5 national championships and 5 overall wins. In 2018, Karen and Jeff Seehorn were American Rally Association Class Champions and challenged for the overall championship. Karen alongside Joseph Burke also won the 2018 Rally America Lake Superior Performance Rally. For the 2019 ARA Oregon Trail Rally, Karen switched seats and took on the role of driver, where she and co-driver Matt James, were able to get their Dodge Caliber SRT across the finish line, which is no small feat. Karen took the time to sit down with iheartfast and answer some questions about her rally experiences.
You've been involved in rally for quite some time now. What was your first event, who did you co-drive for and what got you into rally?
I went to my first rally in 2003, Rim of the World Rally, as a spectator and was hooked instantly. The town I grew up in, no one did motorsports, so I wasn't really aware of it beyond like Nascar. The team dynamics of a driver and co-driver, the unique terrain, and lots of women competing in the sport were just a few things that drew me to the sport. The next year I helped out a rally team as there Team Manager and then, in 2006, I decided I couldn't wait any longer to give the sport a try for myself. I attended the Primitive Racing Rally School in an automatic Dodge Neon that I rented at the airport. The course was muddy and wet, so my rental car kept getting stuck. Paul Eklund, the owner of the school, let me borrow his Subaru rally car for the rest of the school. I was hopelessly hooked driving that car through the courses and knew I had found my sport. The following week, Scott Kovalik asked me to co-drive for him at Oregon Trail rally in his Eagle Talon. I said 'yes' and we had a blast finishing all three days.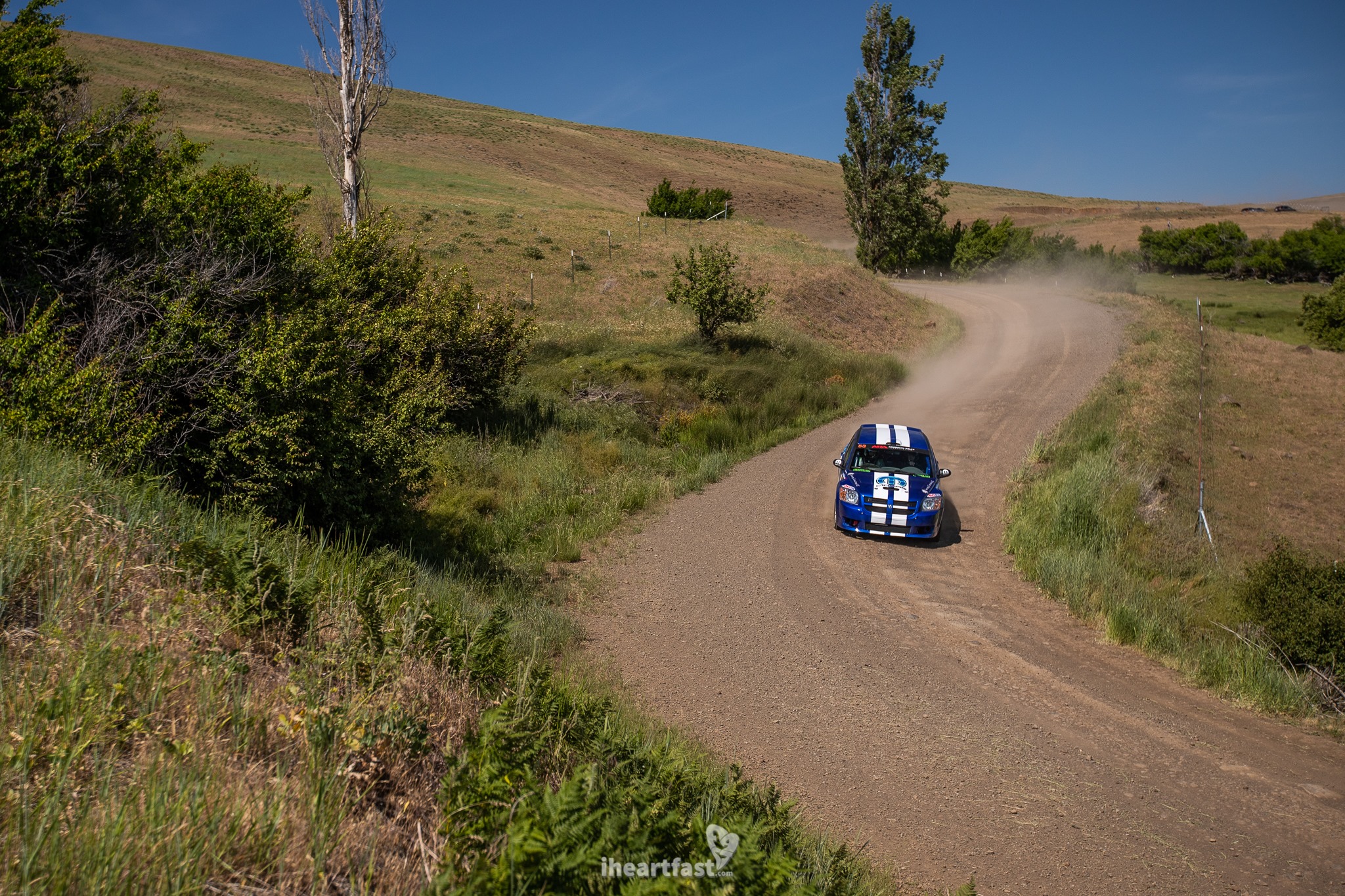 What is the biggest challenge you have ever had to overcome?
The biggest challenge I have ever had to overcome was being able to walk and drive again after multiple surgeries to my right foot. I had a hairline fracture in my right toe that went undiagnosed until, finally, the pain to run or even walk became too severe. Once it was diagnosed, I went in for routine surgery to fix it. After the surgery it didn't get better, instead it got worse. I struggled for months with intense pain and the inability to stand or walk. When the foot was adequately healed they did a second surgery to take out the hardware from the first surgery. Surely I was allergic to the metal the doctors said. Once again after surgery the foot was worse, as was the pain. I became a professional patient seeing every type of doctor I could and getting as many opinions as I could. There were lots of guesses, not a lot of answers. It was very dark days. The only thing saving me was my husband Don who never gave up and kept pushing for answers even more than I did. Fast forward to now being able to drive a race car which I never thought possible in those days. What got me through it was rally racing. It gave me a goal. It gave me hope. Once I was able to hobble back into a car it then gave me purpose. I was able to push my recovery to levels I couldn't imagine in the gym, and, for that I believe I am where I am today, physically. I truly wouldn't be where I am today if it wasn't for my husband and having the goal of getting back into a rally car. Why am I so passionate about rally? Because it has given me so much and continues to do so everyday.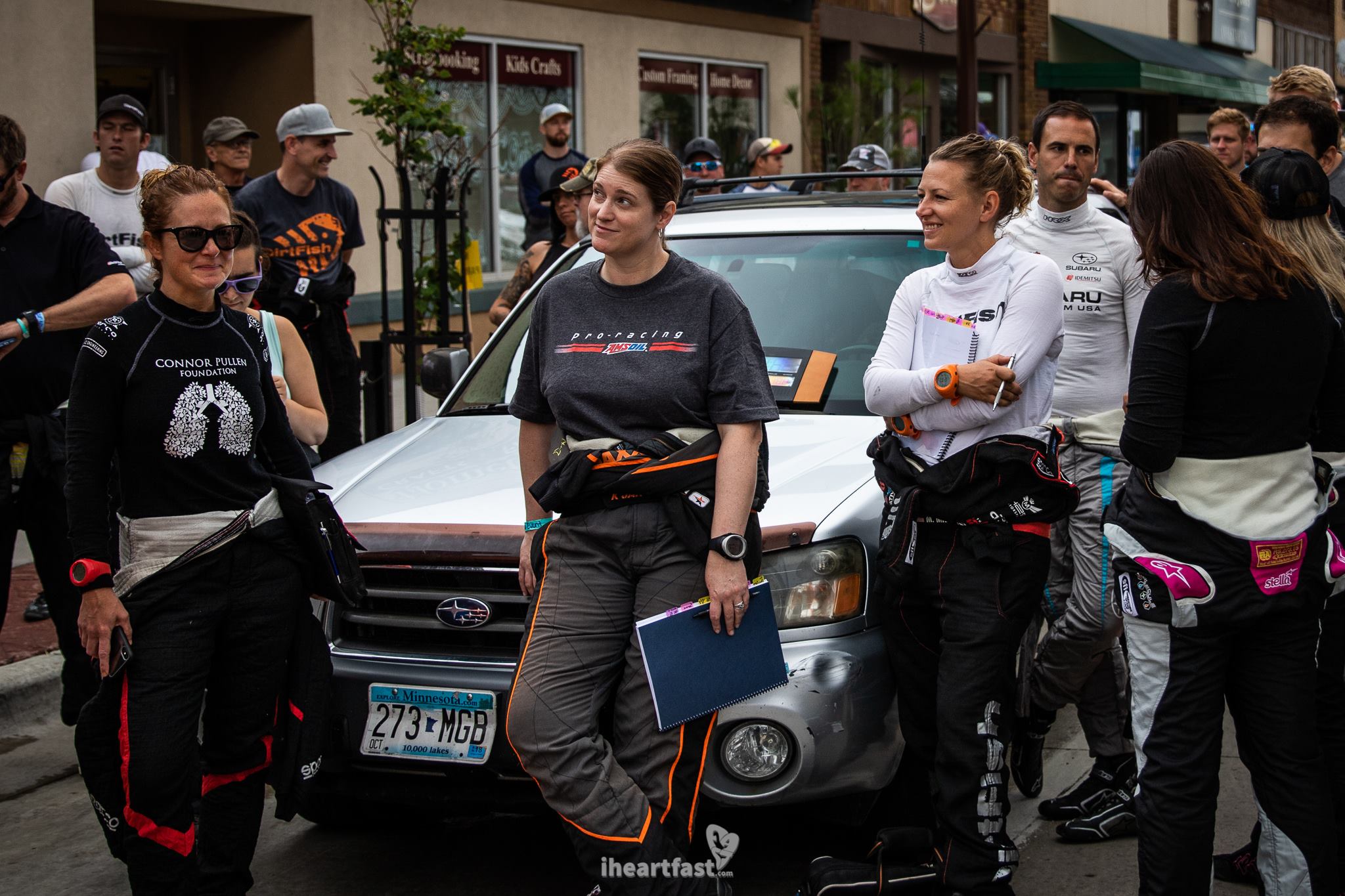 Up until Oregon Trail last week, you've been a co-driver, and a fairly successful one at that. What's your favorite part of being co-driver?
My favorite part of being a co-driver is managing all the complexity of a rally. It starts way before the event with all the prep and planning that goes into it. Then everything that is thrown at you during an event can get pretty crazy, but that's when things get fun. Teamwork is one of the keys to a successful rally team, and when things jell, it is one of the best feelings there is.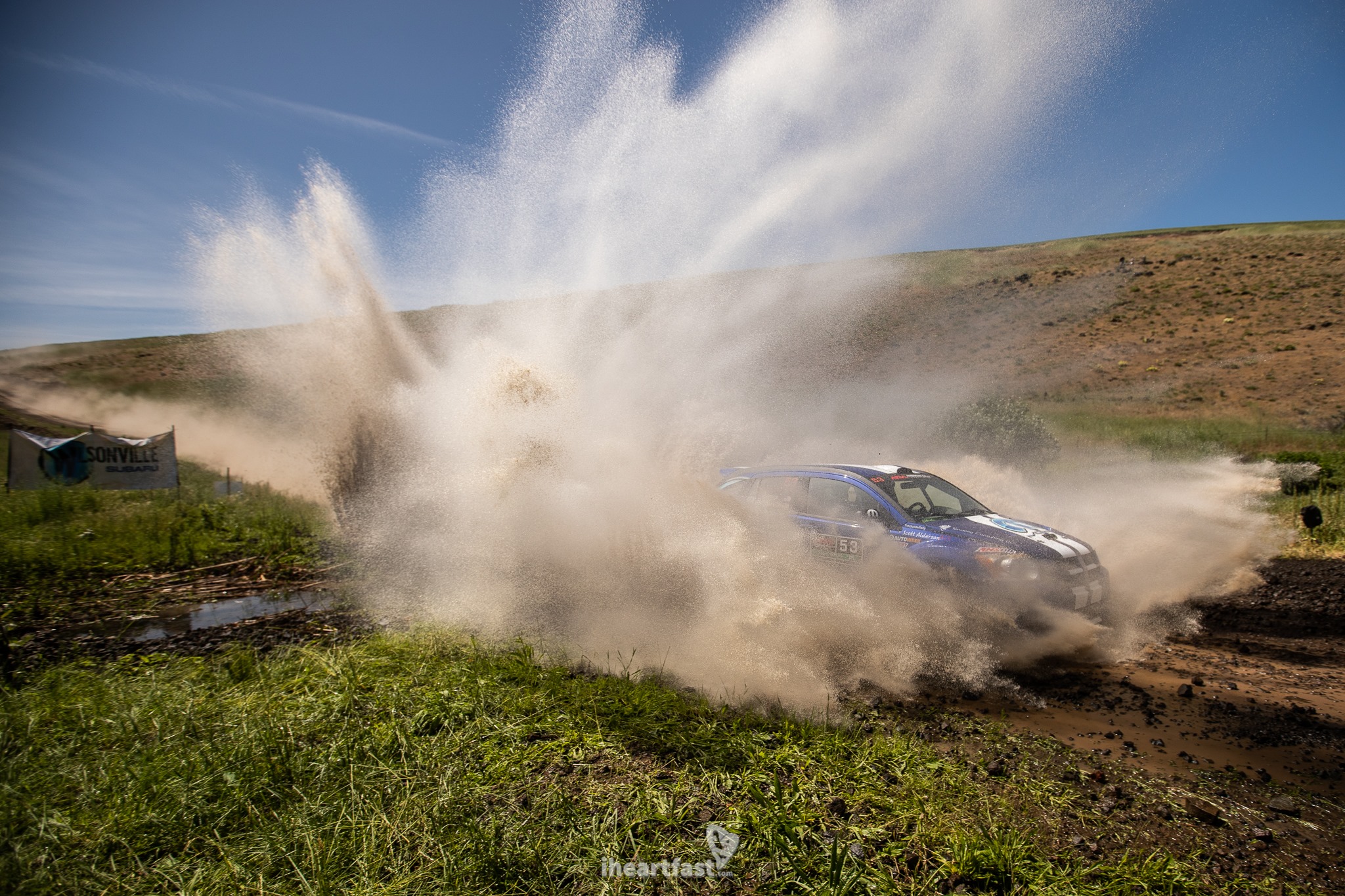 What would you say is your favorite rally moment?
It is difficult to pick just one favorite rally moment, but winning Lake Superior Performance (LSPR) rally last season stands out. My husband Don, a rally driver, car builder and crew chief, competed at this rally many times over the years. He wasn't able to win it but was close several times, the same for me as well. Seeing the emotion on my husband's face at the finish when we had won and him saying how proud he was that a Jankowski had finally won LSPR meant everything to me. I met my husband at a rally race and even got engaged at LSPR rally. Rally has brought me so much, but the thing I am most thankful for is my husband Don.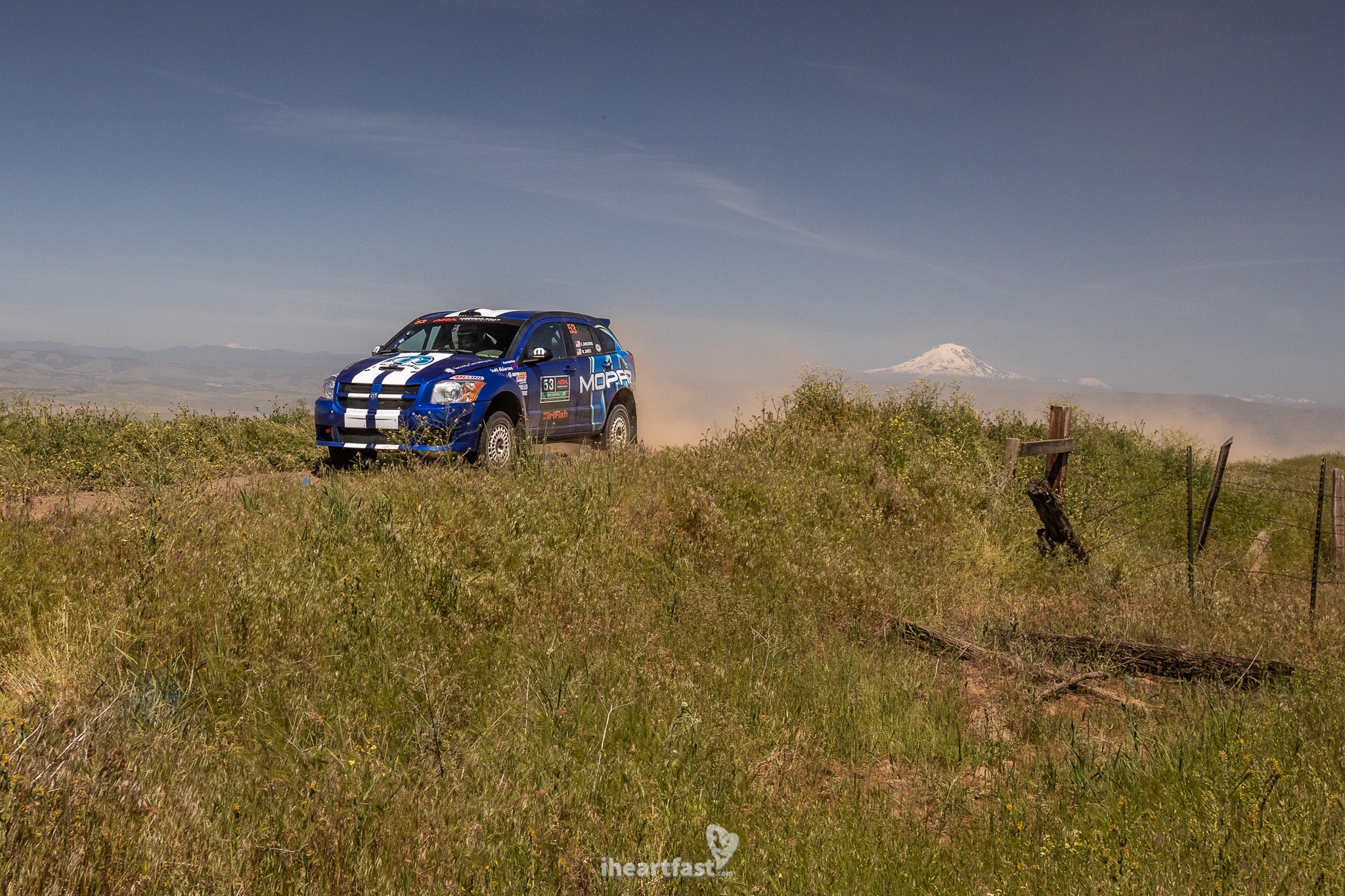 For Oregon Trail you decided to switch seats and take on the driver role, what made you decide to make the change?
I had always planned on driving rallies, but also love co-driving too. Over the past few years, I had been competing in a lot of rallycrosses and other events, so the hunger to drive has been growing and growing. My husband Don and I competed at Doo Wops Rally in our Dodge Caliber SRT4 which was a good testing event for the car. Several additional all day test days later and I was convinced that this car should hit the stages with me driving, but it was never the right time to do so. Then a close friend Henry Krolikowski suddenly died. He was the one person who kept pushing me to drive, always saying "what is holding you back", "there is never a perfect time to make a big change," and "what are you waiting for just do it". When Joseph Burke and I won Lake Superior Performance rally last season, it was Henry and his wife Cindy at the finish there to congratulate and give me a hug. When he passed just a few months later, his words continue to echo, and with the help of my wonderful husband, I decided to make the change. It is scary to make a big change, especially since I have to start from zero and everything is new again. However, all the support from family, friends, and fans so far has made the transition a bit easier and definitely way more fun. Long time supporters of mine Scrubblade Wipers and Primitive Racing helped to make this happen. As have new ones like MeLe Design Firm, Odyssey Batteries and Scott Alderson Art. A big thank you to longtime friends Ken & Bryan Nowak who designed and printed my first ever team shirts, which was the best surprise ever!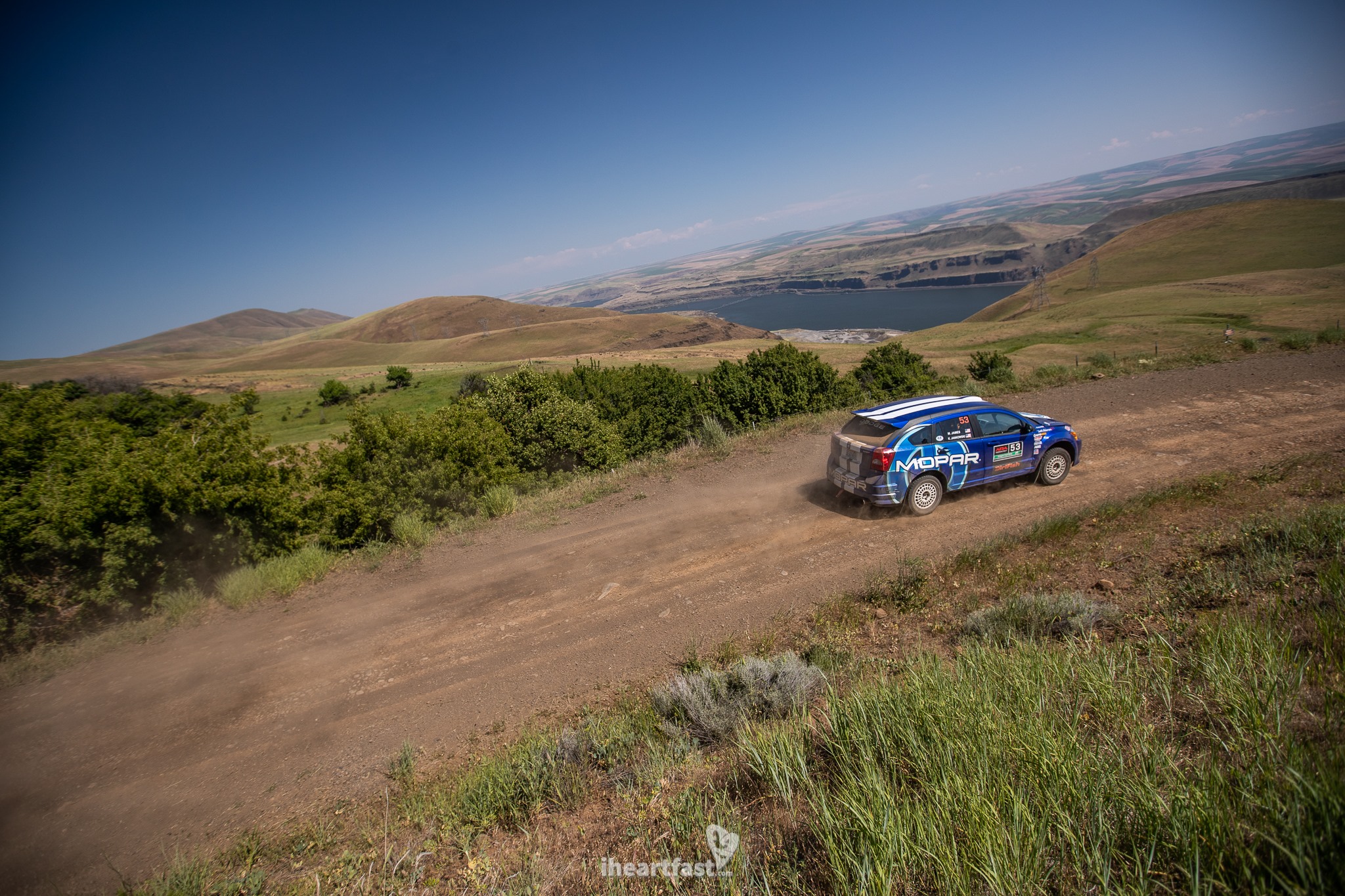 Matt James was your co-driver for Oregon Trail, was it difficult to let go of the co-driver duties and let Matt take them on, so you could focus on driving?
I first met Matt James at Susquehannock Trail Performance Rally. He was a rally fan who helped our team out with a ladder. He told me that day he dreamed of being a rally co-driver and we stayed in touch over the years as he became one. I have been so proud to see all he has accomplished over the years, so when I decided to start my own team I knew who I wanted to co-drive for me. Matt made things so easy for my first rally, so I really didn't have an issue letting go of the co-driver duties. I wasn't even tempted because he is a great co-driver and I knew he had everything handled. On stage he was very calm and, even, when we spun twice on the Merryhill stage. Even though it might have scared him a little, you would never know it. I was very fortunate to have such a great co-driver for my first event and can't thank him enough for going on this adventure with me.
Your ride for Oregon Trail was a Dodge Caliber SRT4, not exactly your typical rally car. Why did you choose that particular vehicle for your first rally behind the wheel?
In 2006, I was racing for Dodge at Targa Newfoundland in a Dodge Caliber SRT4. We won our class and had an absolute blast as it was also the North American introduction of that car too. I am attracted to unique cars, always have been, so I really want to race something different. I love seeing people's faces when they see a Dodge Caliber race on by. Plus, that is one of the super cool things about rally racing, the cars we race look like the cars you see on the street or in your garage at home. So many racing series have gone to vehicles that look nothing like what you own. However, in rally you can take whatever is in your garage and turn it into a race car, then race it on a gravel road as fast as you possibly can! The barrier to entry into rally is pretty low compared to other motorsports, which is one of the many reasons I think our sport is so special.
Will we be seeing you behind the wheel again anytime soon?
I accomplished my first goal which was to finish my first rally as a driver. There were so many times at Oregon Trail rally where I thought it wouldn't be possible because of variety of car issues that occurred throughout the weekend. Now we are going to take what we learned about the car there and make a bunch of changes and upgrades. Depending on how long that takes and how expensive it is, will determine the rest of this season for me. I have a few events on my wish list this year, so I am hoping to make at least a few of those possible. In addition we own a SRT4 Neon road race car that I would like to race in some events this season as well. I loved driving my own race car so much, I can't wait until I can do it again real soon.
In the meantime, I plan on continuing to help improve rally as much as I can through my position as Chair of the Competition Committee, as well as volunteering at more events. Starting at next week's Idaho rally I will be assisting with scoring for the event, which I hope I can help improve on some recent challenges in that area. Also, I do a lot of rally coaching and mentoring which I plan on continuing in the future as it is one of the most fun things I do. Co-driving is my first love and after over 100 events I will still continue to do so, as I can't imagine ever stopping something that has given me so much in my life and that I still love doing. Now I plan on doing both.
Follow Karen on Facebook or Instagram @karenjankowski