Q&A with Michael Hooper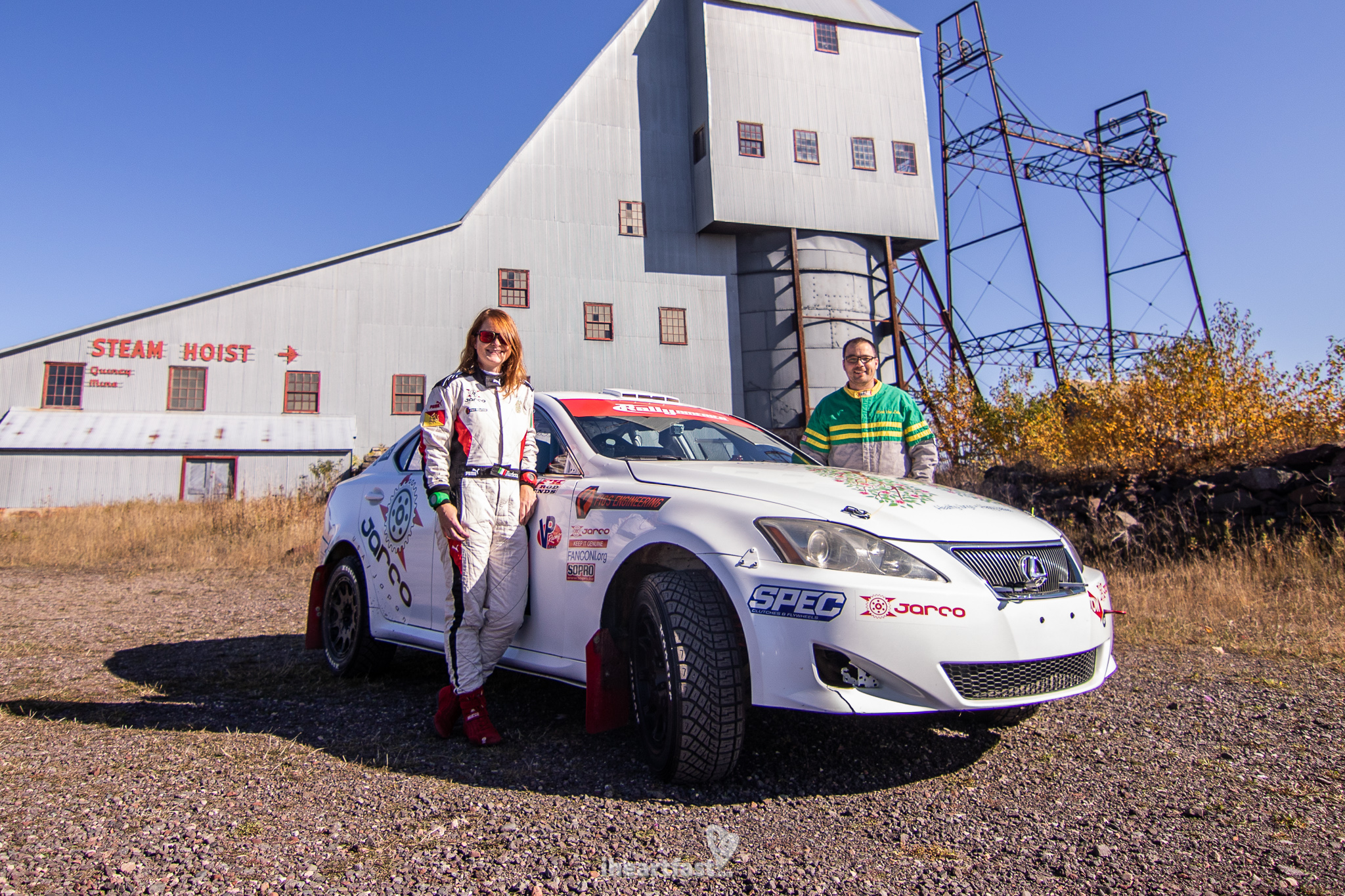 Michael Hooper is the driver of the always exciting Lexus IS350 rally car, Beverly, part of the River City Rally Team. Michael was the NASA 2015 Atlantic Cup 2WD Champion, the 2016 Rally America East Coast Champion and the 2018 Rally America 2WD National Champion. He is a family man and engineer looking to balance rallying as fast and competitively as possible within the boundaries and responsibilities of day to day life.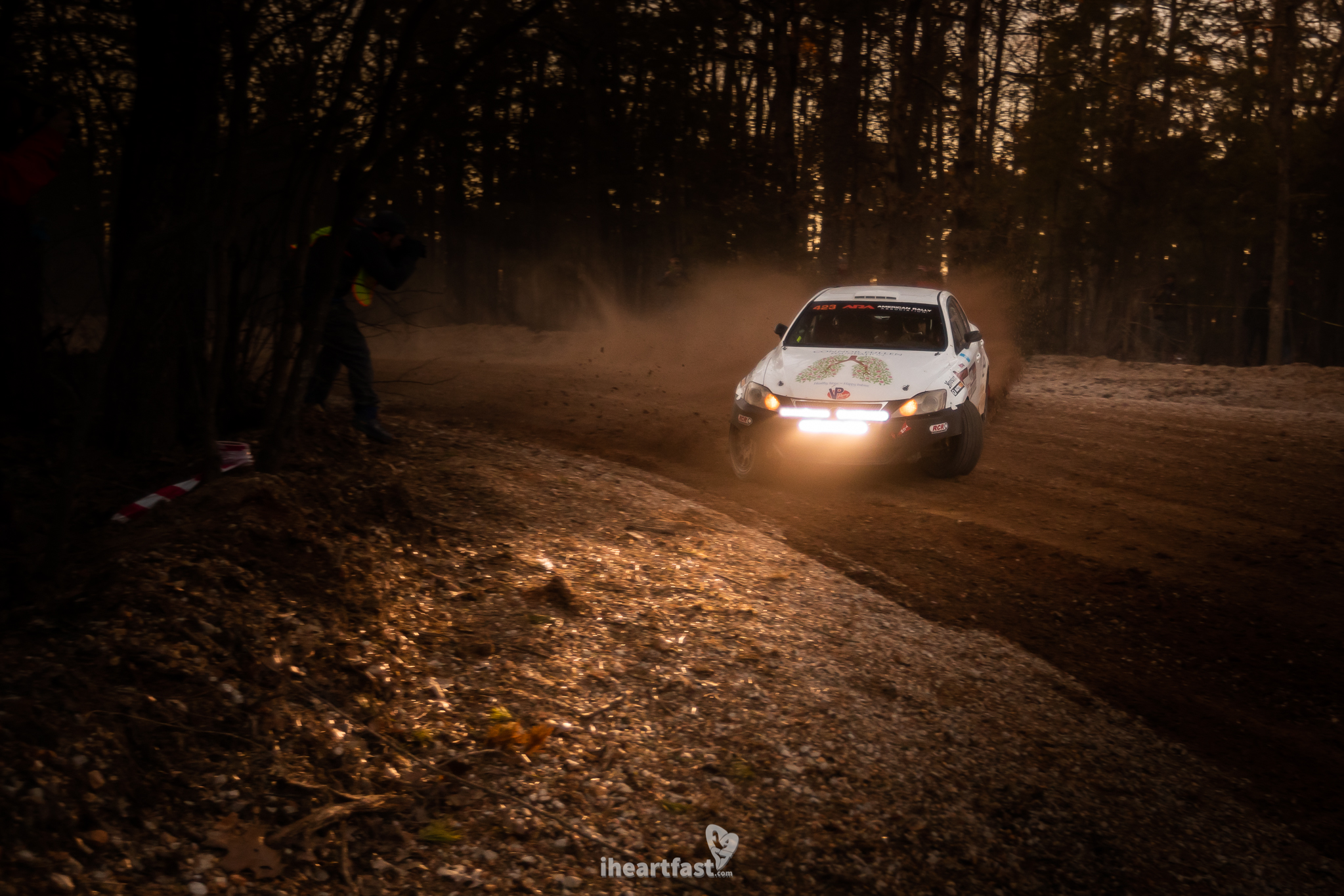 How did you get interested in rally and what was your first event?
As a teenager I raced downhill mountain bikes and loved anything to do with wheels and dirt. The first day I had my license I was going to the trailhead to ride my bike… but never made it. Driving on gravel was the most fun I had ever had. I drove around a couple hours that day and from then on extra money went in the gas tank and I'd drive the Olympic Peninsula forest roads every chance I got. Two years later I discovered Ben's Rally Page, learned what rally was, and was astonished to hear that the Doowops rally was only an hour and a half away and the next weekend. I spectated that first rally and then volunteered at a few. I was hooked and knew as soon as I had a chance I would be building a car. It took several years, but the first car was an AE86 Corolla GTS and we ran Sandblast. To be able to drive as fast as I could and not worry about hitting somebody or getting in trouble was pure magic. Loved it.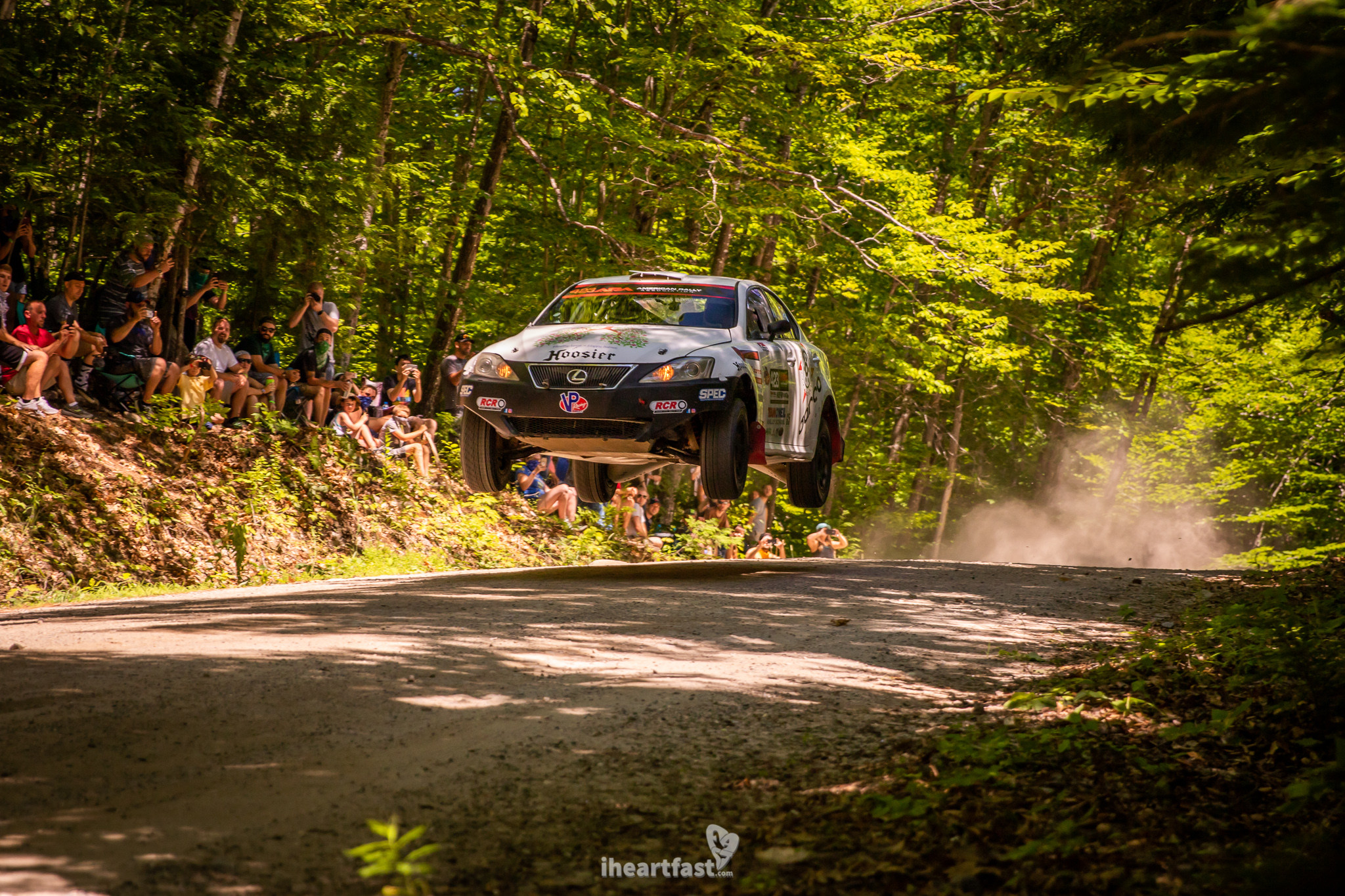 Your Lexus is a pretty unique (and awesome) rally car build. How did you get the idea to transform a Lexus into a rally monster and what sort of challenges have you encountered in getting it set up?
Jarco has been a long time supporter of ours and they are a Toyota/Lexus engine supplier to dealerships. Jarco's owner James suggested the IS as a candidate when we were getting ready to build a new car. We wanted to stay RWD to maximize smiles/$ and preferably Toyota. At first the Lexus seemed way to heavy, but the more I looked into it the better it was. The car took some time to build as it is the only one in the world, but honestly there have been few challenges. It really came together well. The only drawback is weight. Looks bad on paper, but I would be hard pressed to say it holds the car back!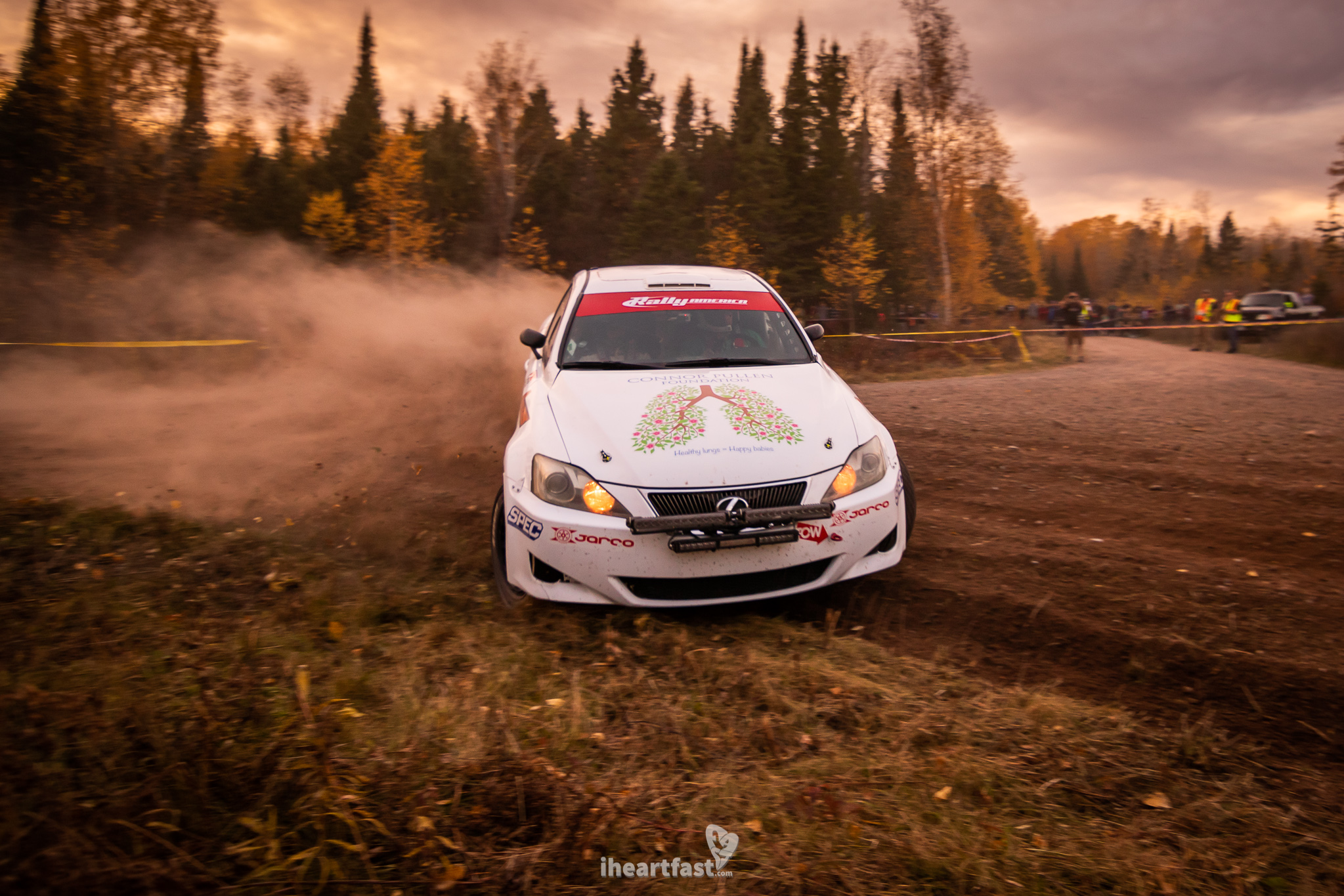 Speaking of the Lexus, she has a name, Beverly. Where did that name come from, does it have any sort of significance?
This obviously was an odd choice. The name Beverly just pokes a little fun at a Lexus as a rally car.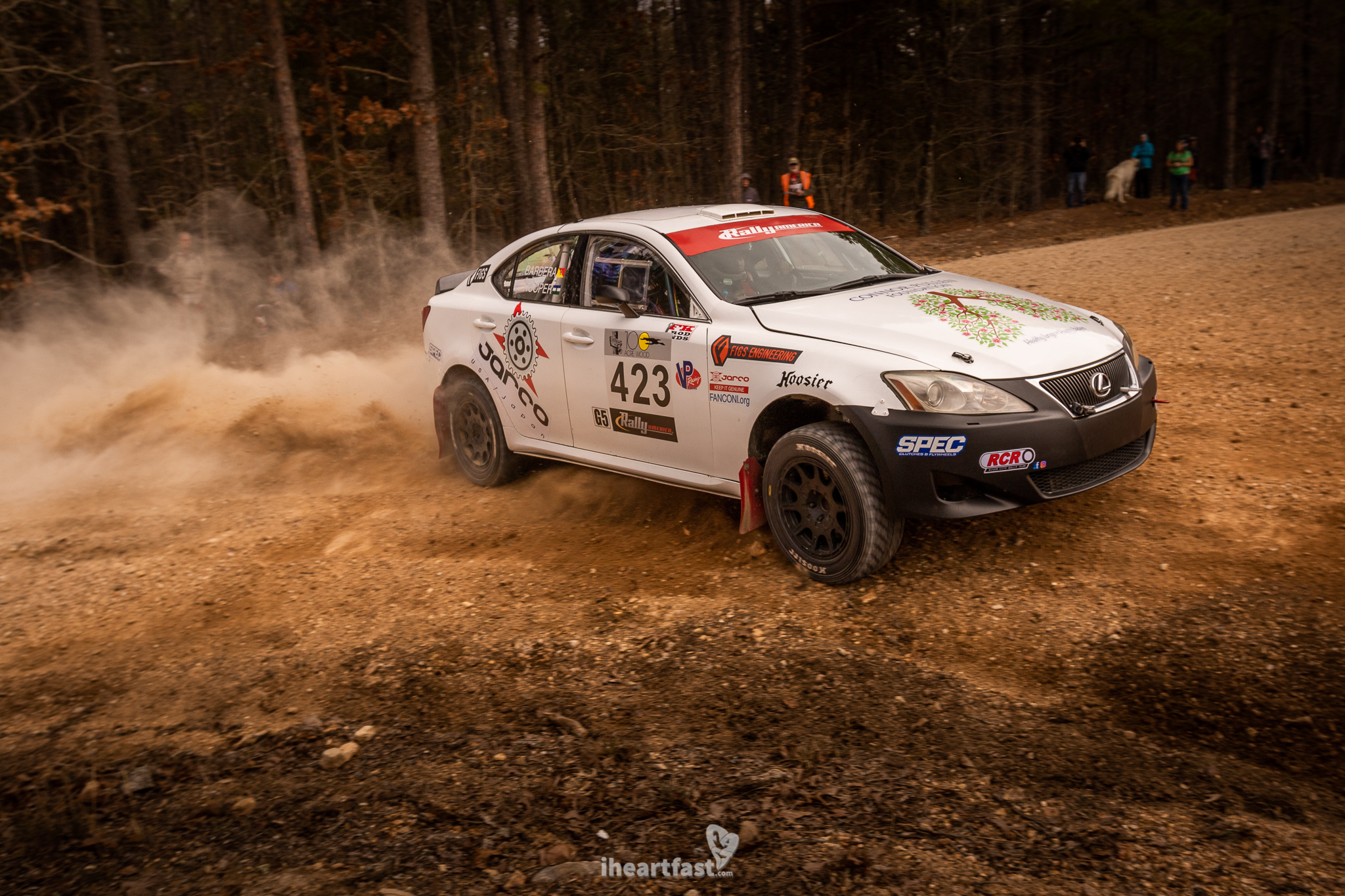 The 2WD class has been an exciting one the past couple years, with some great battles. Especially some great battles with the MK2 Escort of Seamus Burke. There also seems to be some side competitions for 2WD competitors to add to the fun. What do you think makes the 2WD class so exciting and what's been your favorite moment competing within the 2WD group?
I love 2wd. If budget was unlimited I would be in an R5, but like most of us, budget is a big factor. 2wd is fantastic, especially with US rules, because you can build a competitive car relatively cheaply. 200 hp, light car, good gearing, decent suspension, and safety gear is a proven path to be on pace at the top of 2wd. There are more expensive ways to go about it, but at some point extra money will just dissipate in tire spinning. Take our Lexus for instance. It sounds fancy but it is really a very simple build with almost no high end rally parts on it. The entire car could be built for the cost of some of the top open class engines… and that is likely an understatement! My favorite moments are any time I am able to trade stage times with Seamus. He's been a hero and mentor of mine for a long time and it is an absolute treat to be able to race him competitively.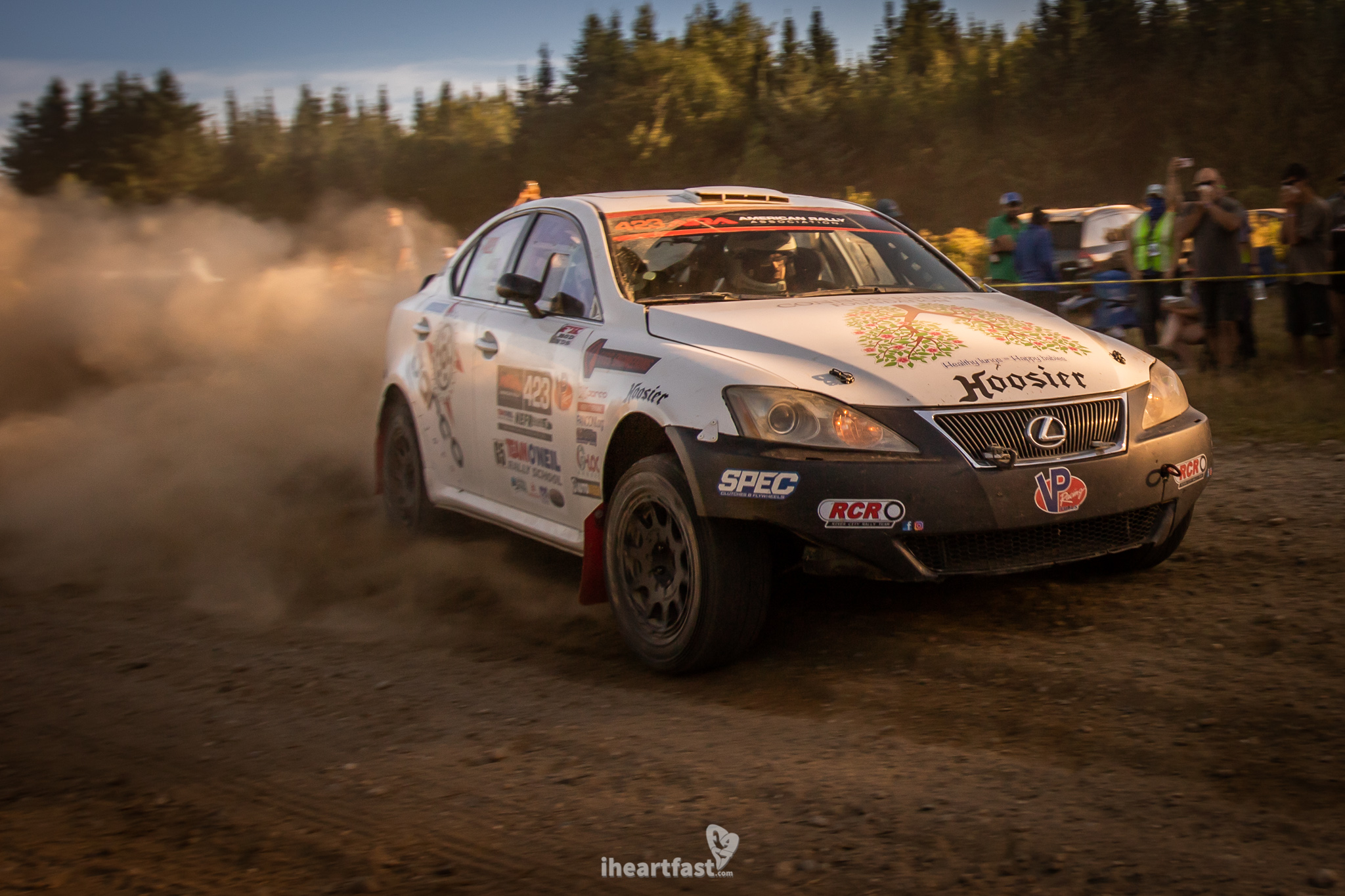 Which car is louder, Beverly or Seamus' MK2?
I think with the addition of PPE Headers we have finally got him. And now I need better noise canceling in my headset! The noise was quite distracting at LSPR on night stages… Sensory overload!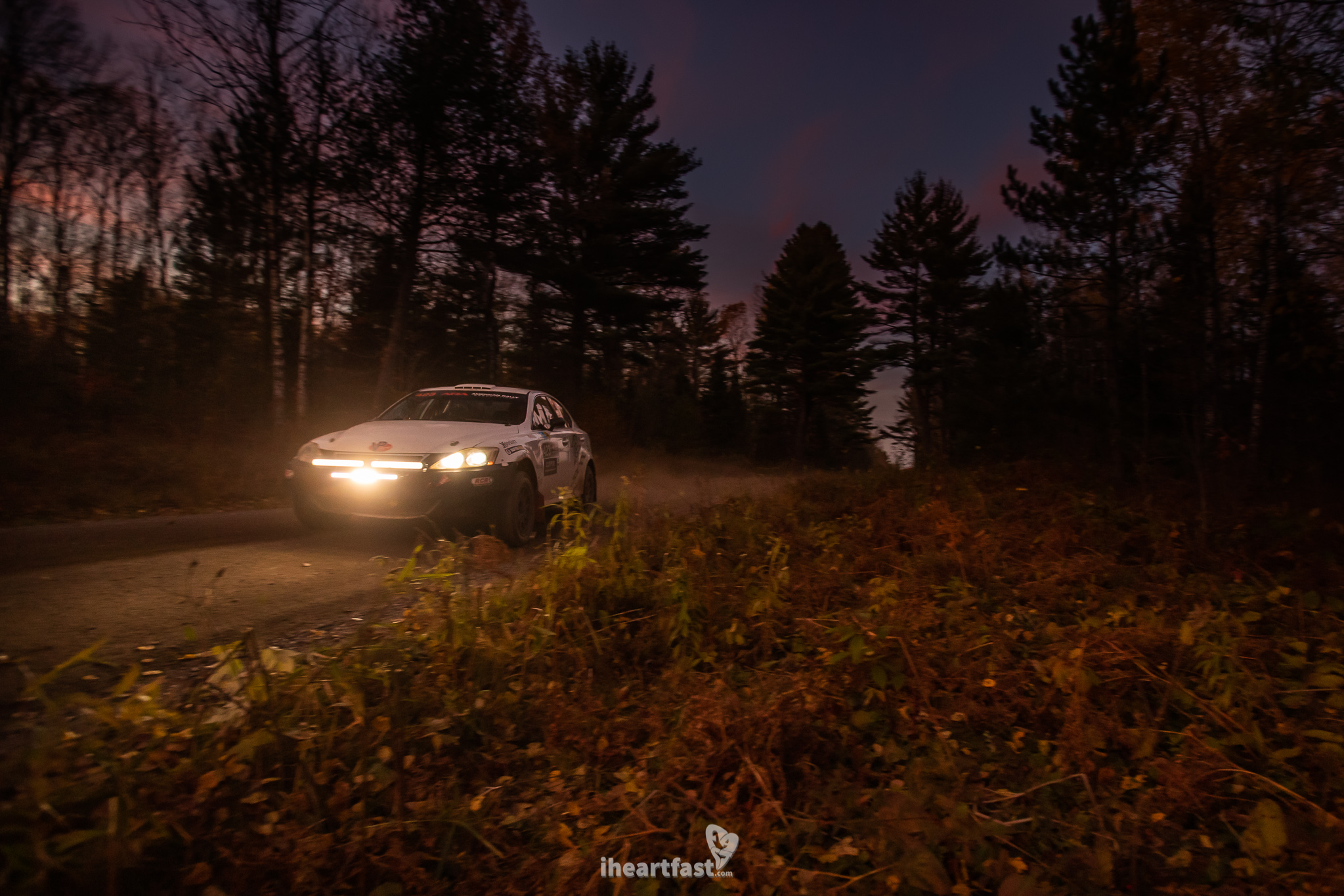 You are helping organize the 2nd Annual Fanconi Anemia Research Fund Benefit Fundraiser (and offering a co-drive with you at Missouri Ozark Rally as a prize). Tell us more about the Fanconi Anemia Research Fund and how we can be help out.
We are in the middle of this fundraiser now. Fanconi Anemia is an inherited disease attacking bone marrow and typically leads to leukemia. The Fanconi Anemia Research Fund (FARF) is a non profit 501c3 that not only does a ton or work on research in looking for a cure/more effective treatments, but also lends a ton of support for kids and their loved ones in battling this sickness. The foundation works wonders in providing for families with a support group and the tools to get through these tough times. Unfortunately a buddy of mine and the first person to navigate for me lost his son Carson 2.5 years ago to Fanconi. We will continue to do this fundraiser as long as the car is in one piece and the race community supports it. It's a great cause and a chance for new folks to get a heck of a ride. To contribute just go to River City Rally-RCR and make a donation to the fundraiser in a multiple of $20. Every 20 is a ticket in the draw, no limit!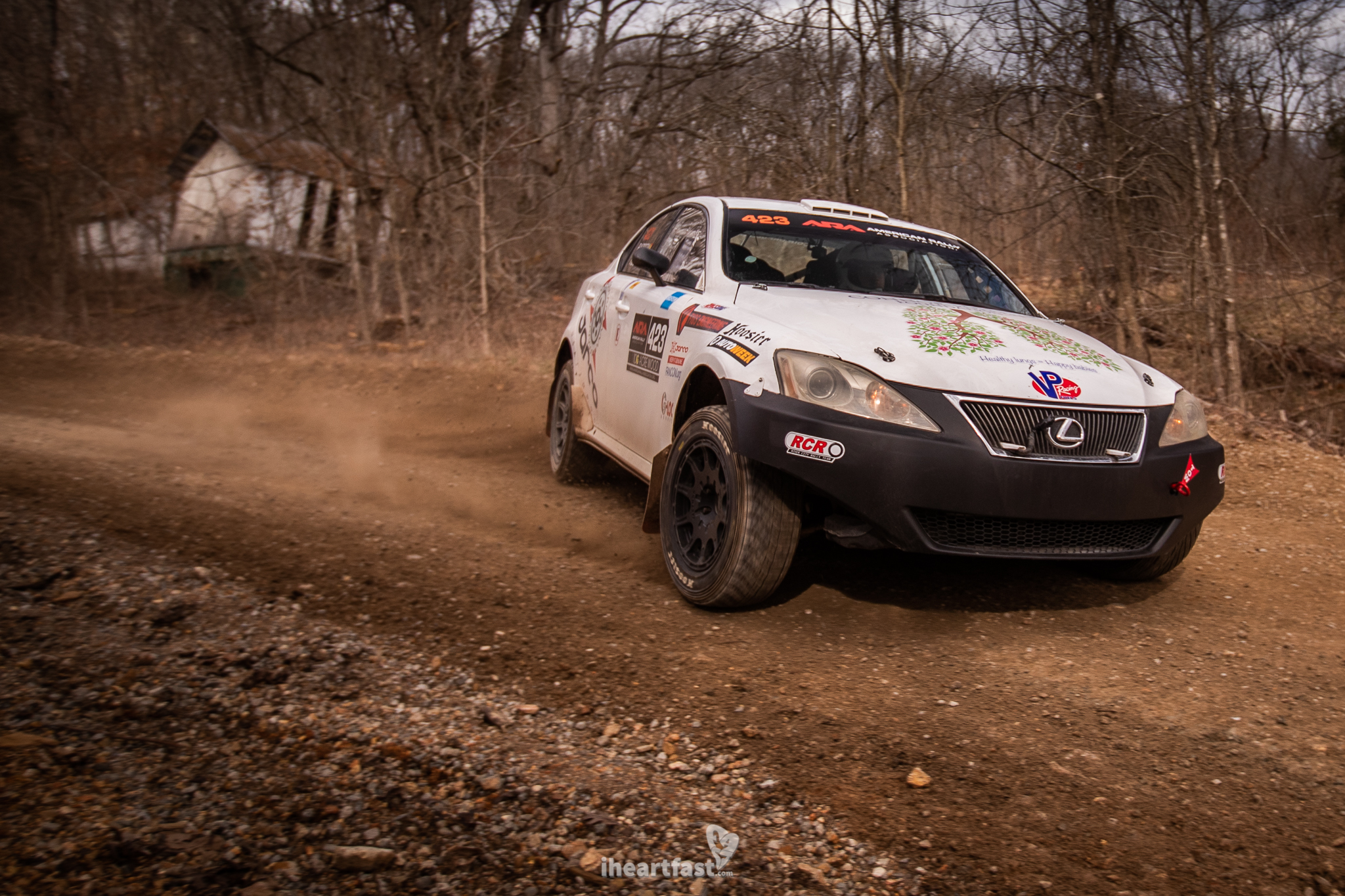 Claudia Pullen has been your co-driver for a bunch of the events you have competed in. You two seem to make a good team and have a lot of fun. How did you get linked up and what is it that makes you such a good team?
I initially met Claudia through buddies I shared a car with. She was new to co-driving but immediately showed ambition to compete at a high level. I love racing with Claudia because she is one of the few people I know that takes racing as seriously as I do. We may be competing for 5th or 1st but she is going to give it her all and dig deep to do whatever she can to improve our odds. I love that, and the whole team loves being around her. She brings a ton of positive energy and excitement to the team.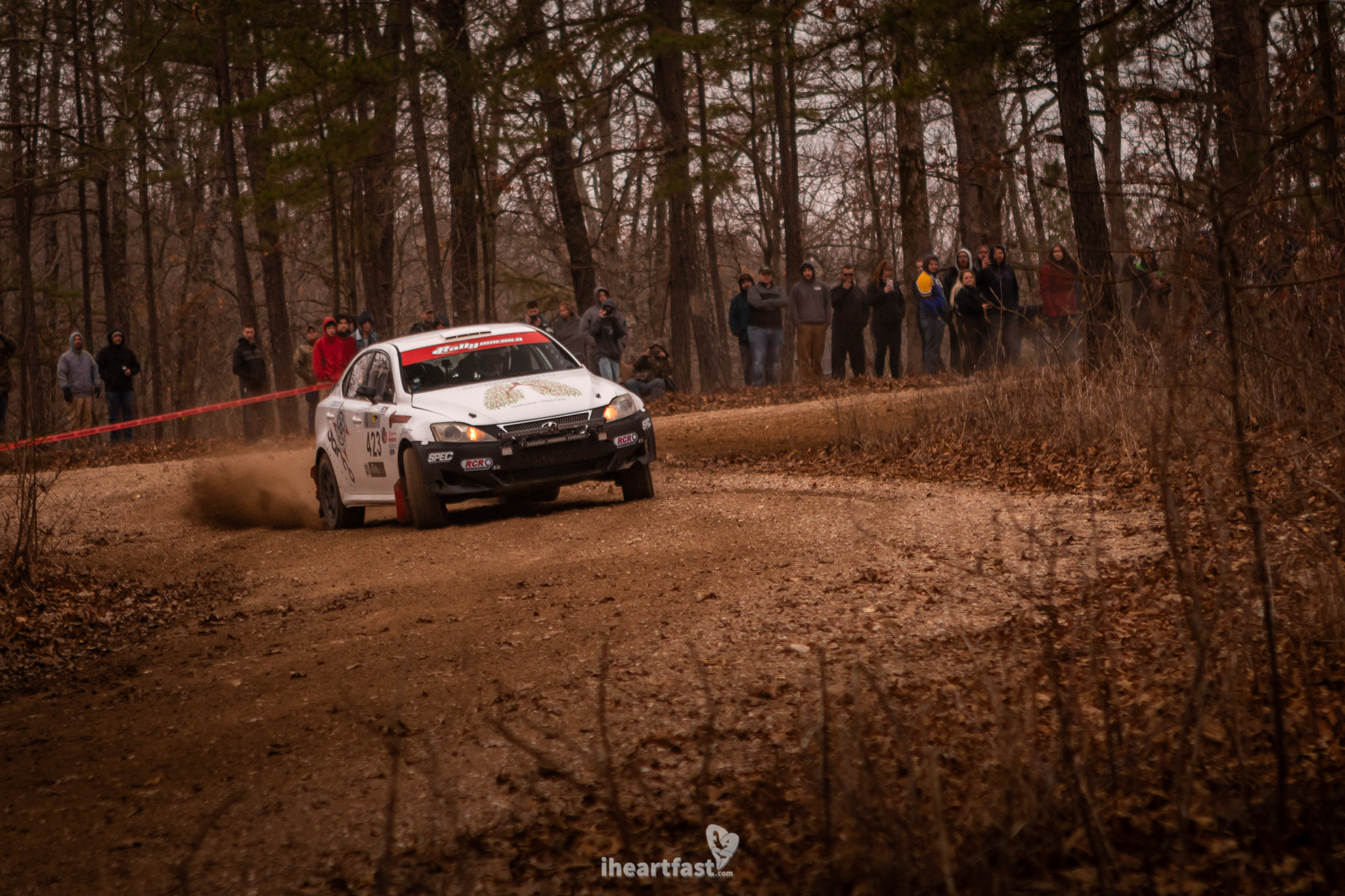 Your rally team, River City Rally, seems to be a pretty tight knit group. Who else is involved with the team and what other RCR cars will we be seeing at events?
Brian Katz, our former crewmen, has purchased his own rally car and has 4 rallies under his belt with Matt Vaught. Katz and Matt are planning on 3-4 events in 2020 and are getting faster every time out. Chris Flake, our longtime crew chief, has been getting more and more into enduro racing and will be heading out West to run Vegas to Reno this year. Pretty stoked to see him racing these events as Rally-moto at sandblast was his first event just two years ago. Seems all of our crew eventually works there way on stage!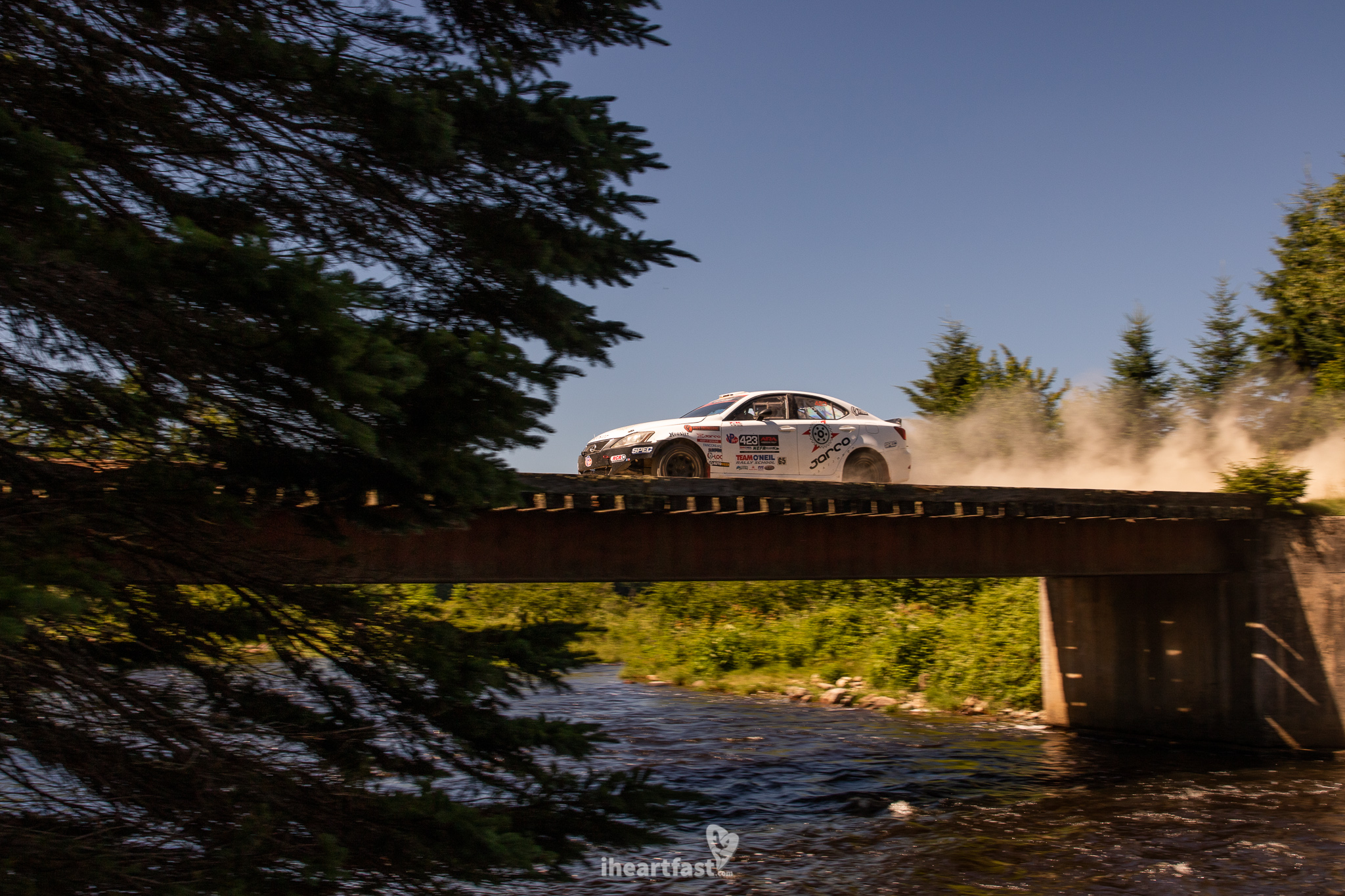 What's in store for 2020? What events will we see you at and are there any big changes to the car coming?
2020 is going to be a big year for us. We will be competing for the ARA 2wd National Championship. Exact events are not set yet, but expect to start the season with MOR, 100 Acre, Olympus, OTR, and Ohio. We are working on a budget now, even looking at renting Beverly out for a few events to cover some racing cost. Ideally we will hit 5-6 Nationals and I sure hope LSPR is one of them. Car is solid as is. We are working with Bilstein on some changes to the suspension and hopefully give it a livery that make it look as quick as it goes. We are always working to make it faster, but no huge changes.
Follow Michael Hooper and the whole River City Rally Team on Facebook and Instagram.