2019 American Rally Association Oregon Trail Rally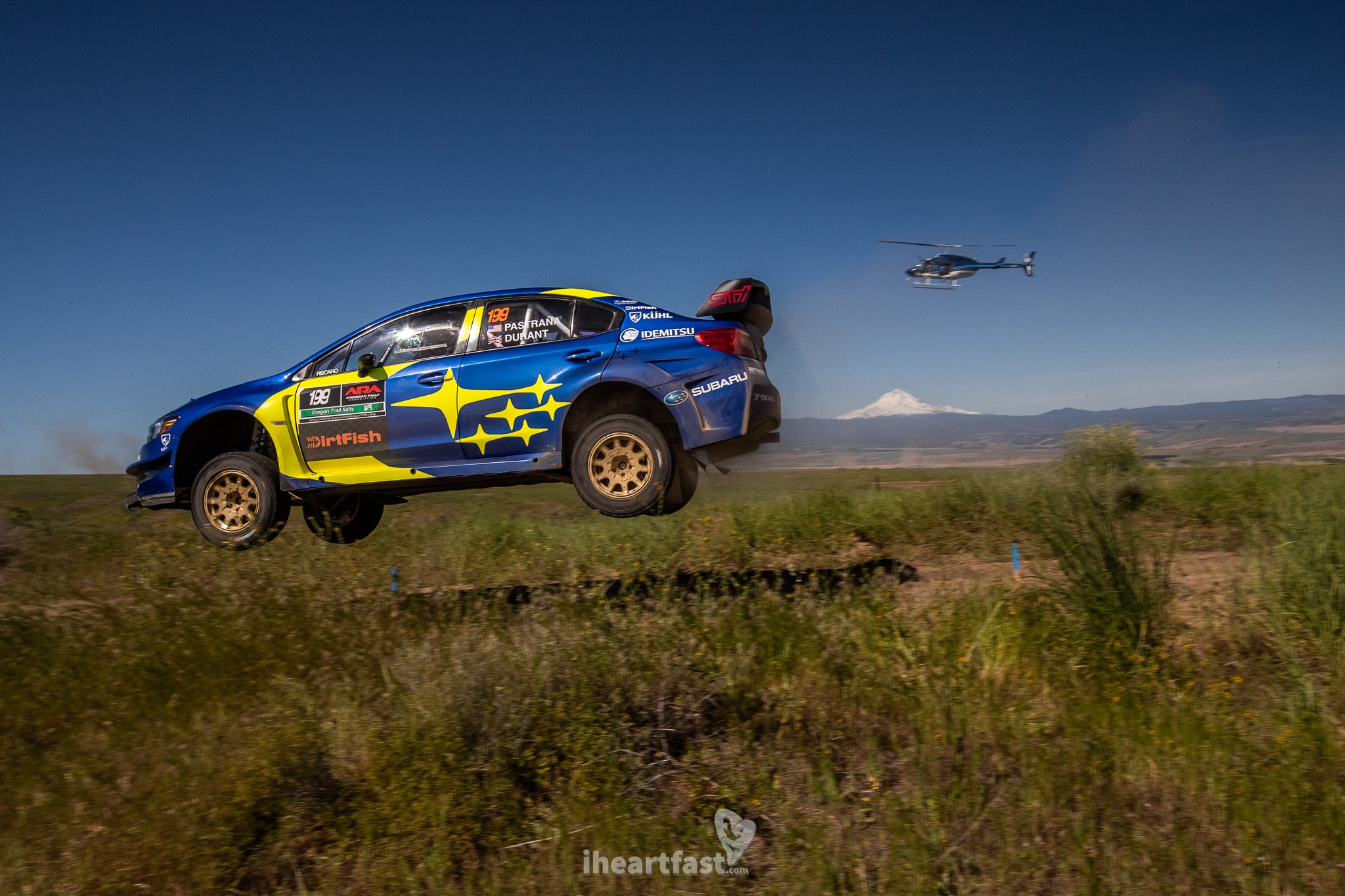 The 2019 edition of the American Rally Association Oregon Trail Rally was scheduled to get underway over a month later than its usual mid-April date. One wouldn't think that in the span of just one month conditions would change that drastically. Yet, as I set out on recce, it was evident by the almost complete absence of wildflowers which normally line many of the stages in abundance, that something was different.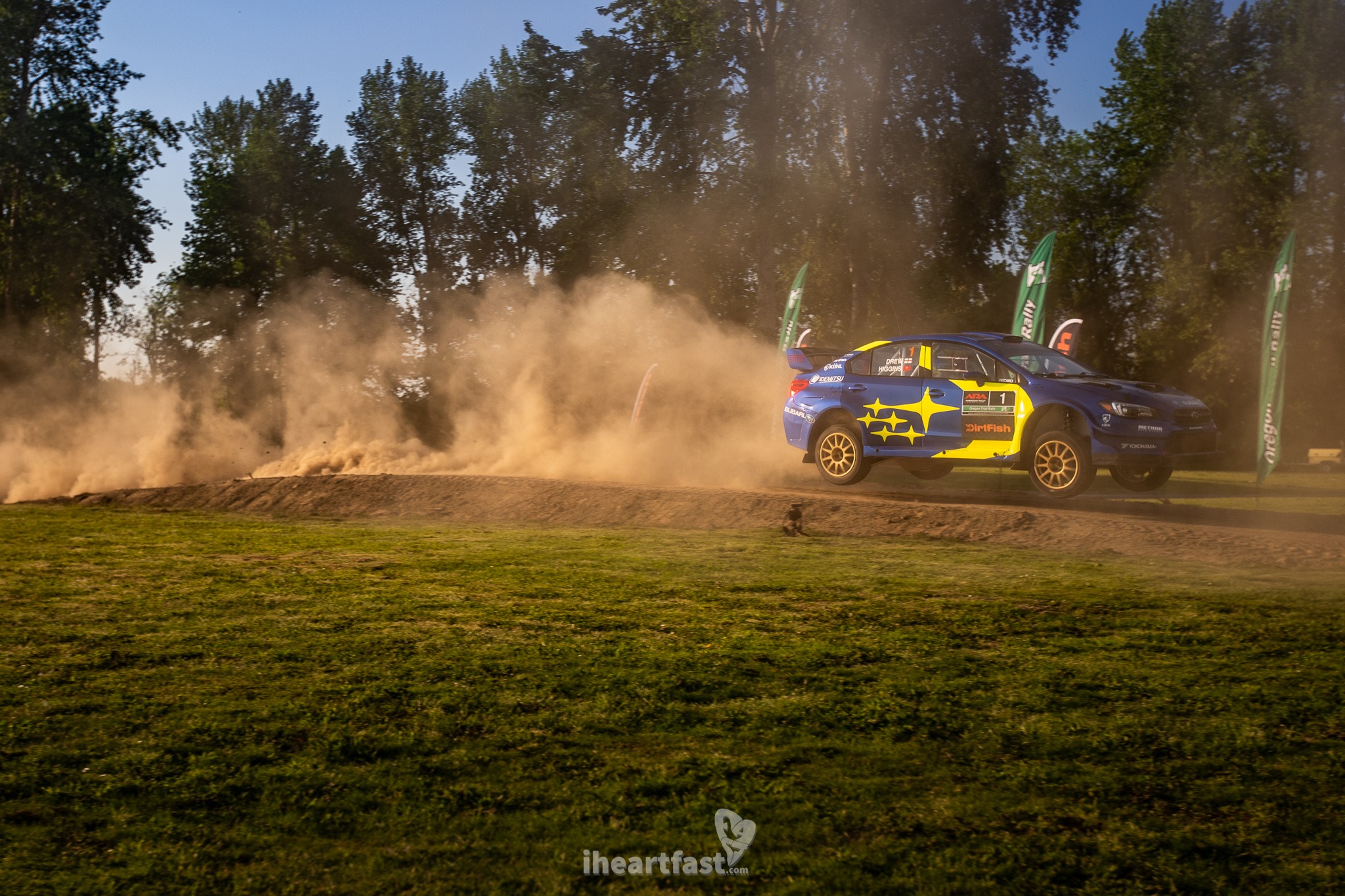 As is usual, the first two stages of competition were held at Portland International Raceway, with a mix of tarmac on the track and dirt through portions of the infield. It quickly became evident that it was going to be a very dusty weekend, as the first car, piloted by Travis Pastrana made its way across the jump and through the finish. Pastrana and co-driver Robbie Durant were making their first appearance of the year with Subaru Motorsports, filling in for Oliver Solberg, who will be driving for all but 2 events this season. The dust kicked up by each car would continue to linger in the air as the next car, that started just 30 seconds later would make their way to the finish. The conditions made it difficult to see in many sections, especially if the car behind began to catch the car in front.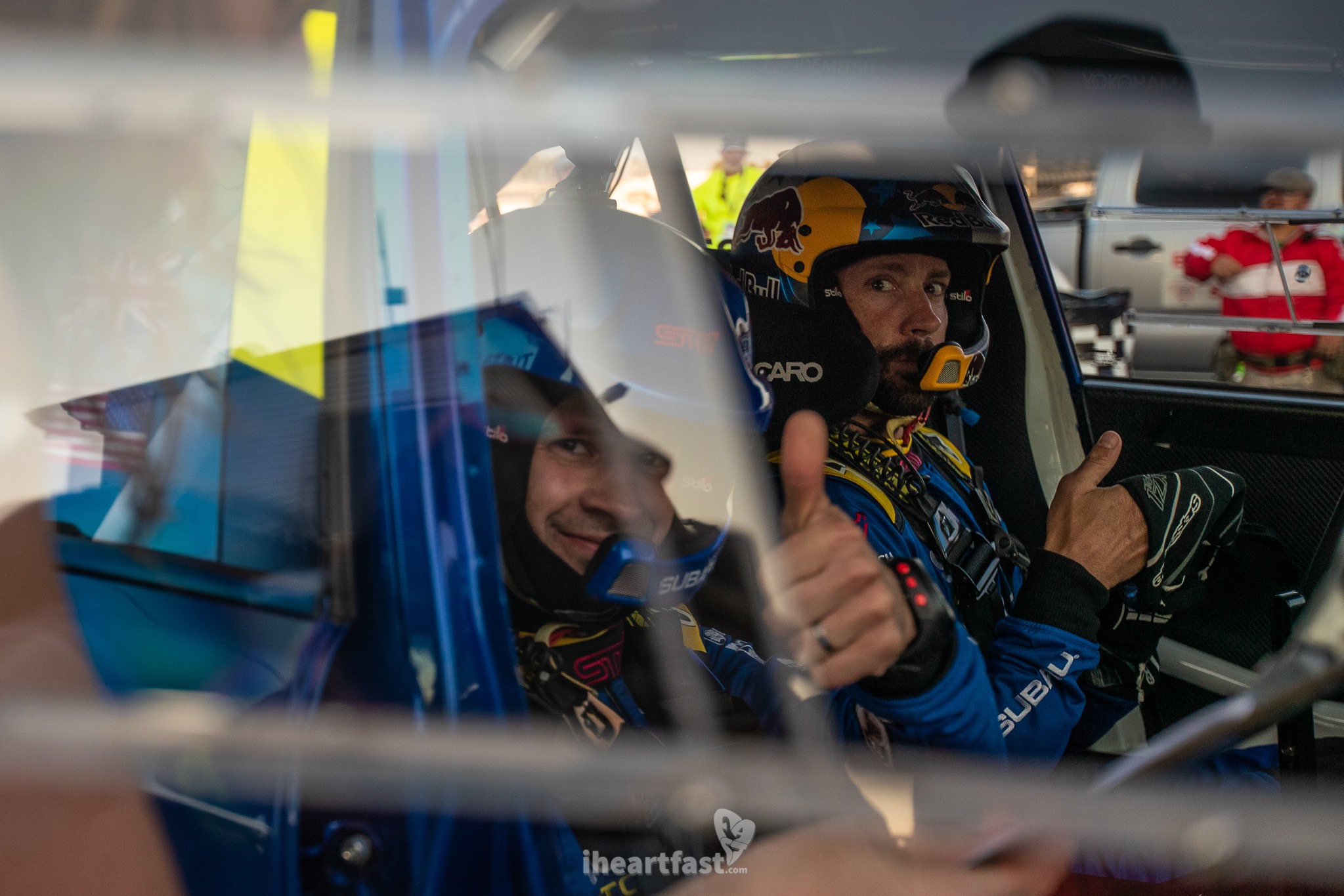 Pastrana jumped out to an early rally lead after Barry McKenna and Leon Jordan suffered a broken wheel in their Fiesta, losing over 2 minutes. Pastrana's Subaru teammates, David Higgins and Craig Drew got caught up in McKenna's dust as they closed in and also suffered damage to their vehicle, causing them to lose nearly 13 seconds. Both teams would have to make up a lot of time to catch Pastrana, but there was a lot of rally left to go.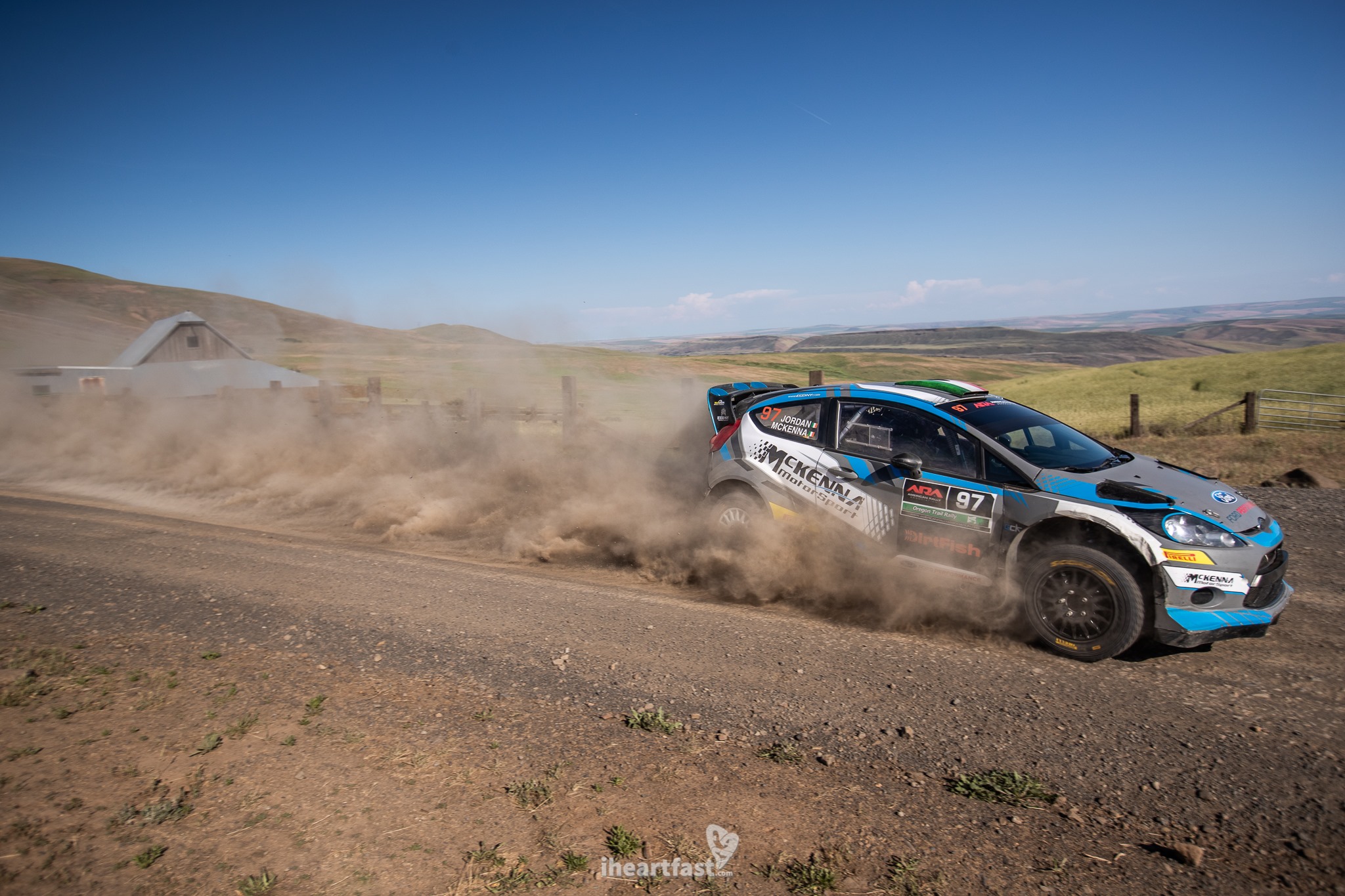 Saturday was the longest day of the event and with temps pushing 90 degrees at the end of the day, it made it feel even longer. I will say, I have never appreciated a shower and a glass of cold water quite as much as I did when I returned to my hotel that evening after a long dusty day on stage. Lessons were learned that day. Lessons like, sparkling water is not refreshing after sitting in a hot car all day, not refreshing at all. In fact it burns your mouth a bit, but when that's all you have to drink, you drink it anyways. I can only imagine the toll the heat and dust took on the competitors, as the rally pushed on throughout the day.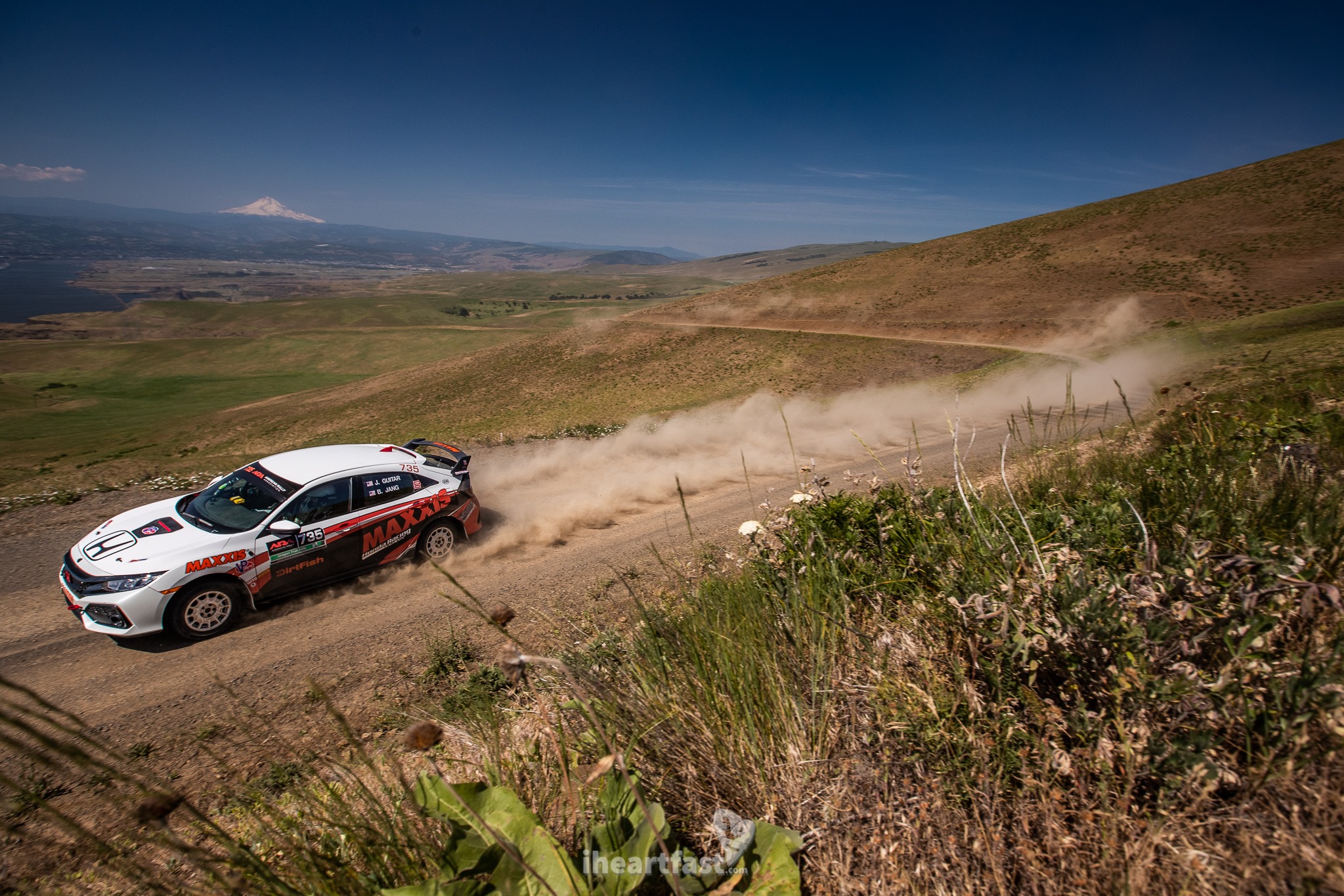 The heat and dust couldn't ruin the views of the Columbia River Gorge and the mountains towering in the background and it sure didn't slow down Higgins and Drew, as they took stage win after stage win. By the end of the day, they had made up all of the time they had lost on Friday and more, taking over the top spot from Pastrana and Durant. McKenna and Jordan had also gained back a good portion of their time, moving up in the rankings from 23rd at the start of the day to 4th, behind McKenna Motorsports teammates Brandon Semenuk and John Hall.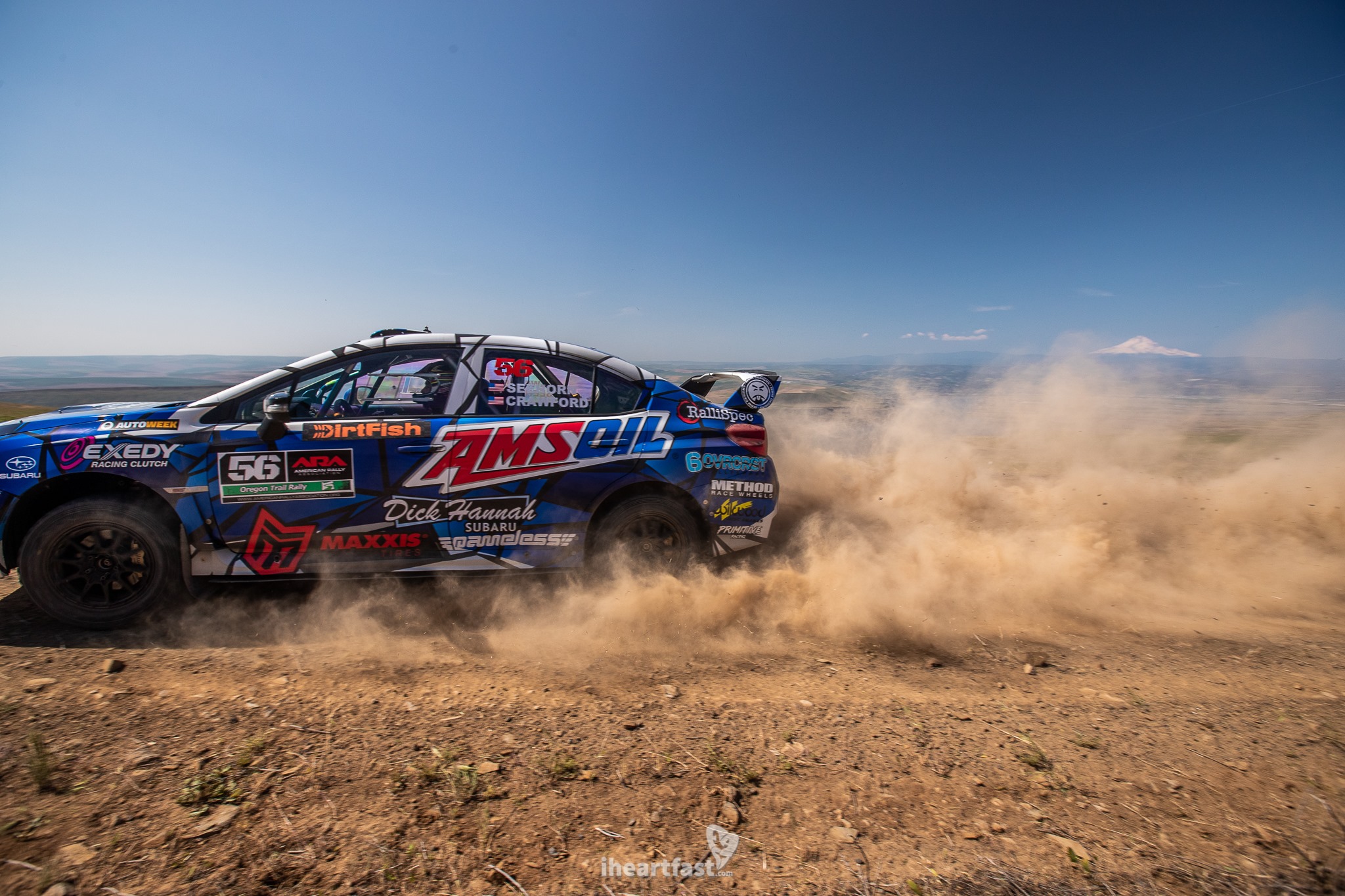 Unfortunately not everyone had a great Saturday. After setting impressive stage times all day and sitting first in class and fifth overall, Jeff Seehorn and Cody Crawford came in barely under weight after a wheel change for the Maryhill tarmac stages and were hit with a large penalty of 37 minutes. The penalty knocked them out of contention and way down the leaderboard.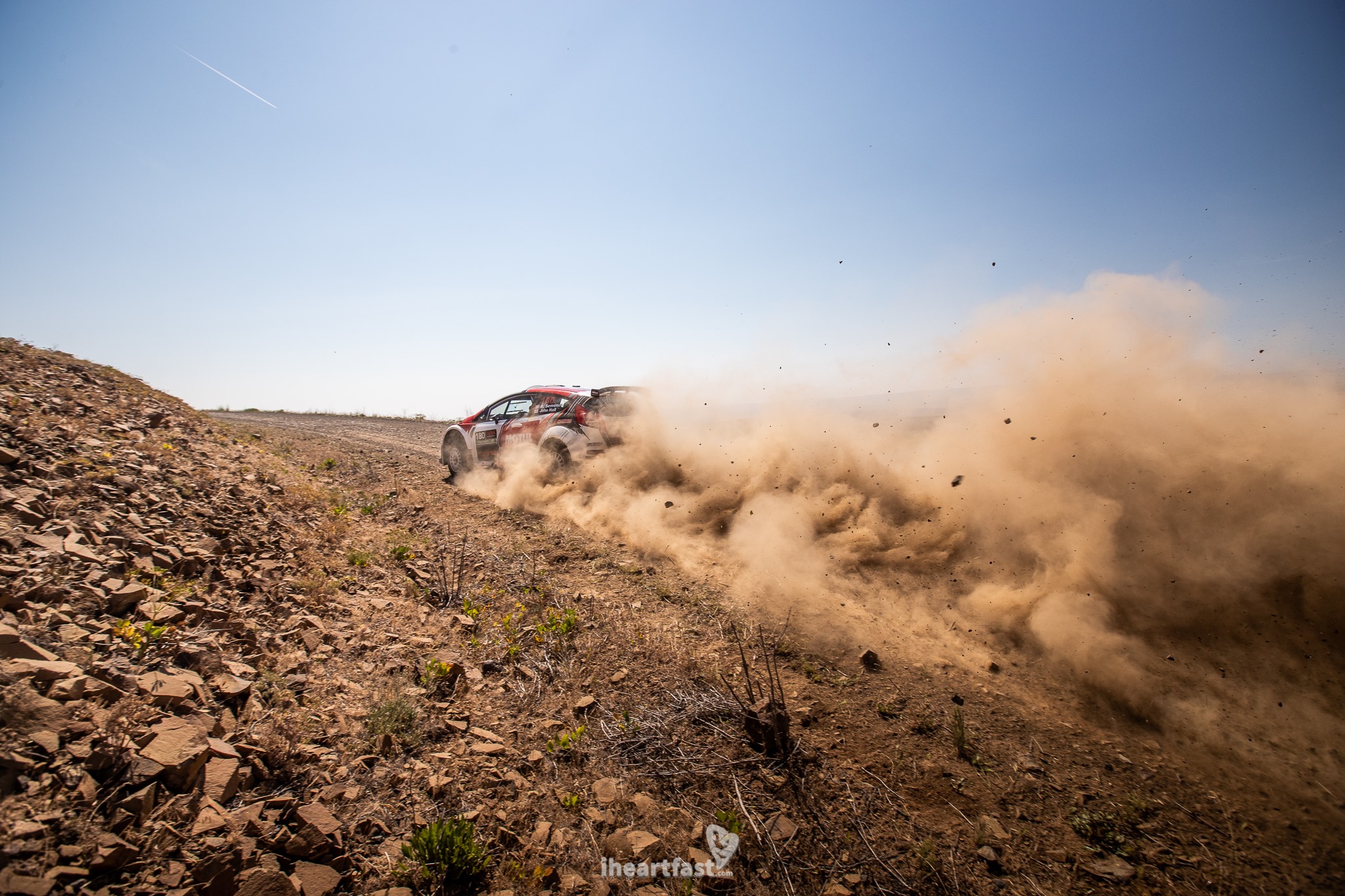 Sunday would be more of the same from Higgins and Drew, taking stage wins and pushing their lead to more than a minute over their Subaru teammates at one point. Pastrana refused to be out done on the Boyd Jump, flying 130 feet through the air. But Higgins was on fire and even with a 45 second lead going in to the final stage, they pushed hard and set a new stage record time, giving them the victory with a 59.4 second lead over second place. McKenna and Jordan also continued to fight, taking a stage win along the way and, after Semenuk and Hall suffered a 10 second timing penalty, claimed the final podium spot behind Pastrana and Durant.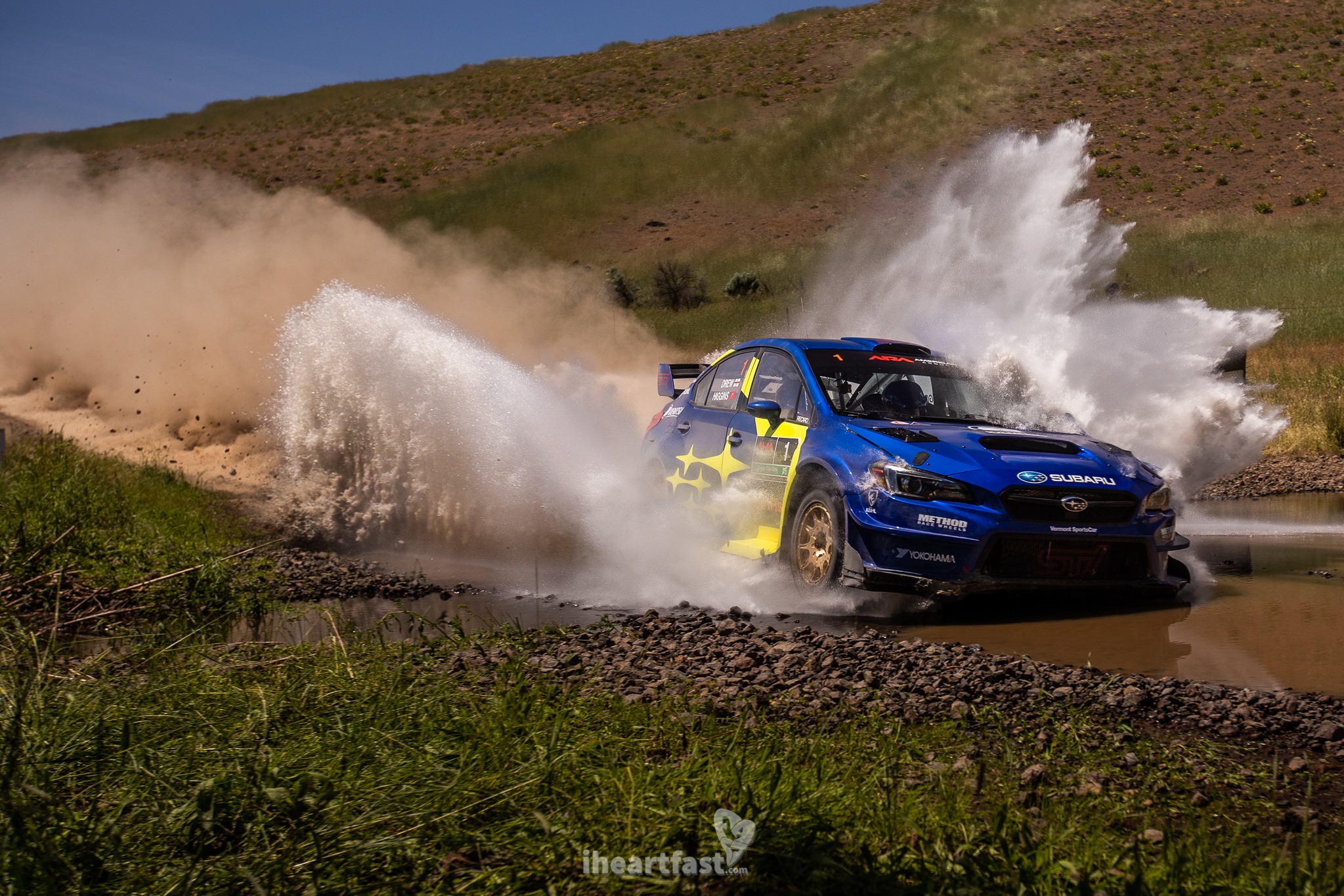 The win was the first of 2019 for Higgins and Drew. It also marked Higgins tenth in eleven tries at Oregon Trail, an amazing feat of its own. After the victory Higgins moved up to second in the ARA Driver's Championship standings. Piotr Fetela who finished Oregon Trail in fifth, after a last second decision to enter the rally, holds on to the overall Championship lead going into the fifth round in Idaho.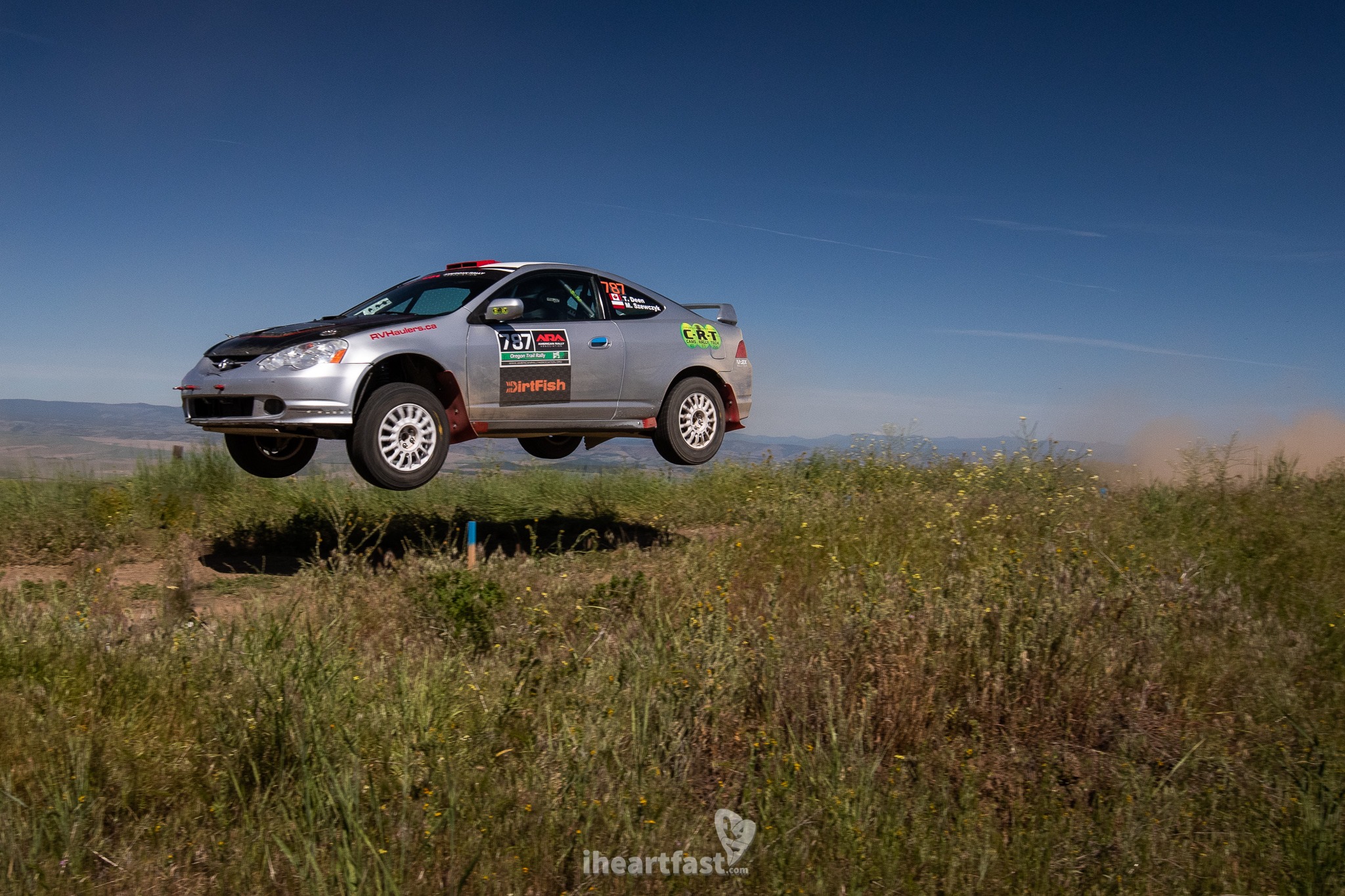 The battle for the overall win wasn't the only excitement at Oregon Trail Rally. Tanveer Deen and Michael Michał Szewczyk in their Acura RSX entered the final day with a slight edge over the Fiesta of Jason Bailey and Shayne Peterson and the BRZ of Erik Potts and Claudia Barbera. But the first pass of the Boyd Loop jump was unforgiving. Deen hit the jump flat out and the Acura flew nearly as far as the top Subarus, but it was too much and the car went off the road, ripping the front driver's side wheel off the car. They would get it fixed and finish out the day, but they were out of contention. Bailey's Fiesta bent the rear beam on the landing of the jump, but were able to finish the stage. Unfortunately as they were nearly back to service the entire rear corner came off the car and they were forced to retire. This gave Potts and Barbera the lead and, despite suffering some challenges of their own, never looked back.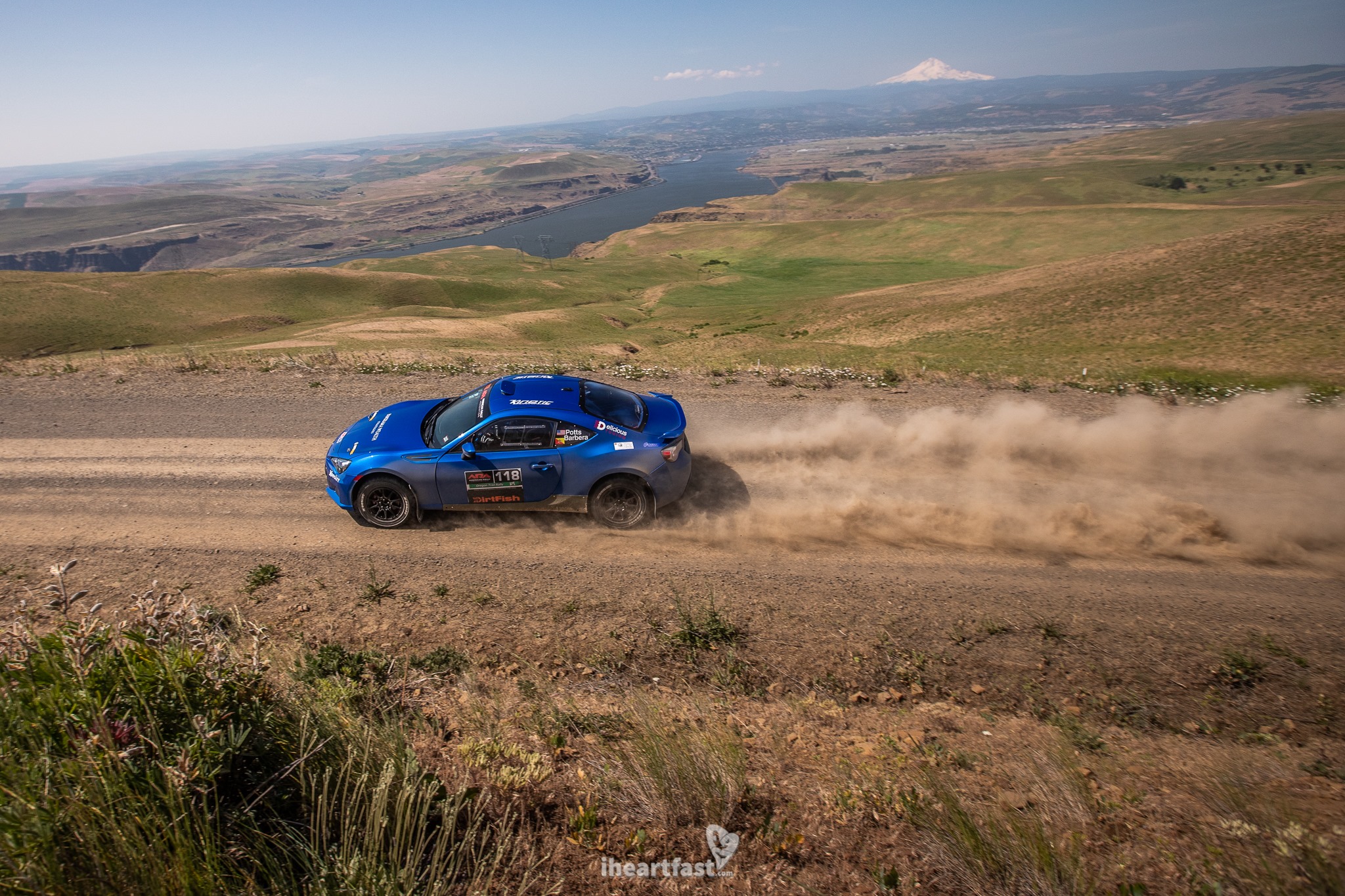 "Persistency, clean driving and some luck helped us to pull out a win. I think the terrain out there is great and the stages are a lot of fun," said Potts. "Roads were challenging but great, fast and flowing. Potts and I enjoy the challenge of one of the best O2WD competition we have had in a while. First, second and third places were not secured until the end of the rally, which put a lot of pressure on focus, precision and, like Potts said… a little bit of luck," added Claudia.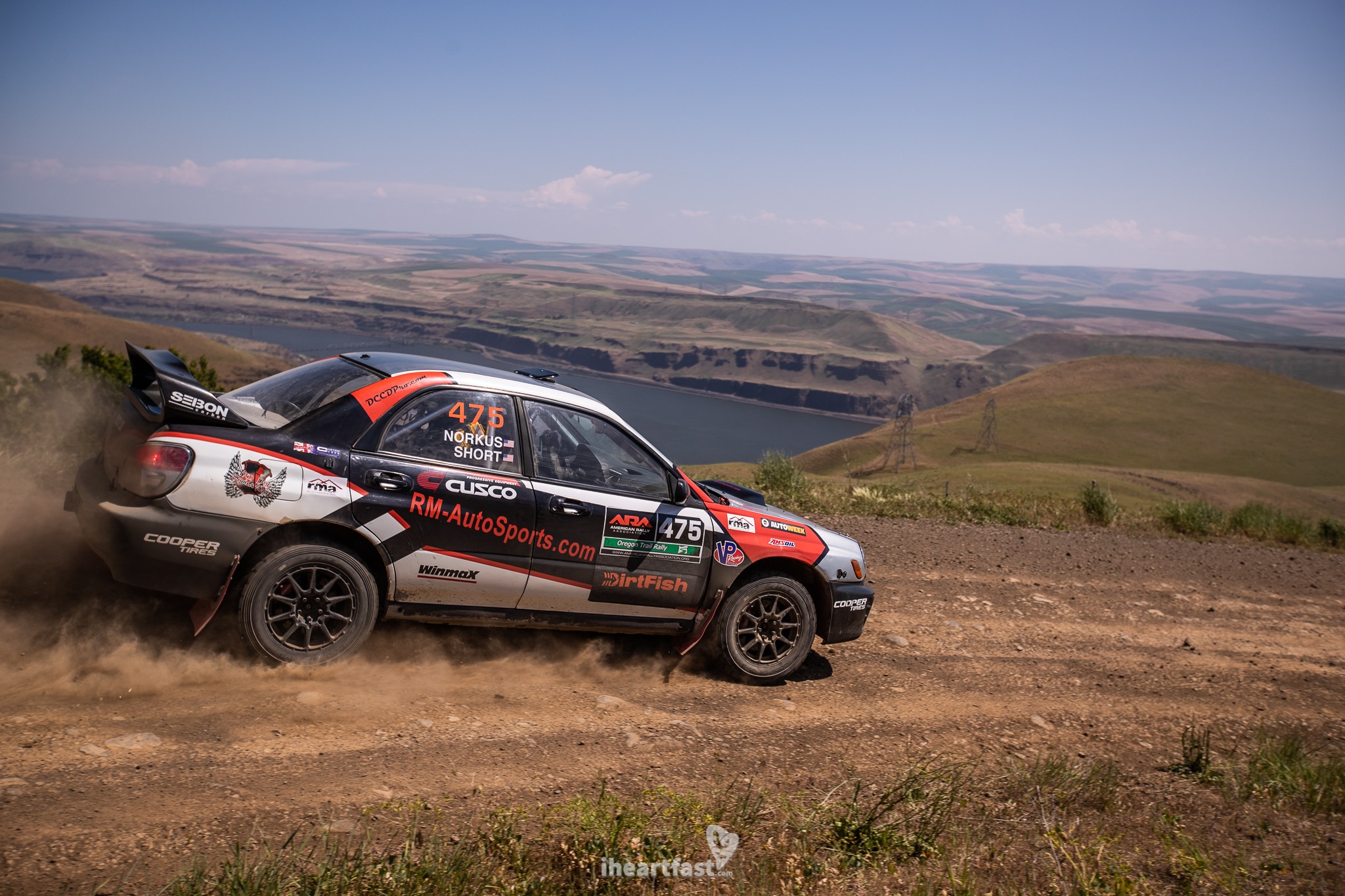 After the penalty to Seehorn, Adam Short and Danny Norkus walked away with the win in L4WD, with a solid top 10 overall finish. Also finishing in the top 10 overall were Blake Lind and Tricia Lind who took home the win in NA4WD.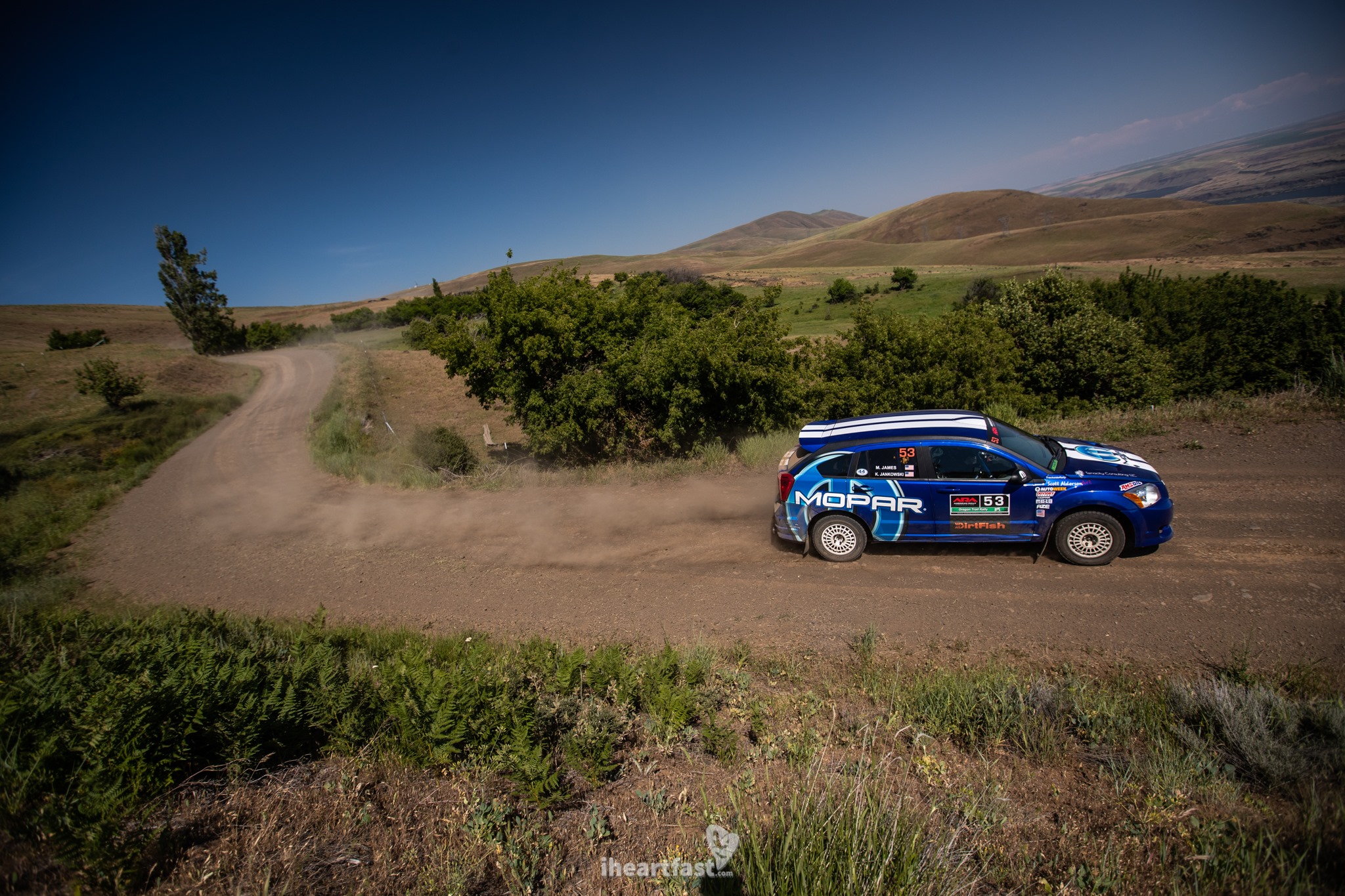 In a switching of roles, a couple of long time co-drivers took to the drivers seats for Oregon Trail. O.D.D. Racing's Preston Osborne and Seehorn Rally Team's Karen Jankowski both took to the wheel and we're able to cross the finish line, with Osborne taking home the regional win in L2WD.
"Oregon Trail rally 2019 was a full circle event for me. It was my very first race as a co-driver and now my first race as a driver with my own team. I am very fortunate to have an extremely experienced team supporting me including Don Jankowski crew chief, crew of Ken Nowak and Ethan Hanneman plus a very experienced co-driver Matt James. It truly made the event go more smoothly, especially making the transition from co-driver to driver. I never even thought about co-driving all weekend instead completely focusing on driving my beast of a rally car a Dodge Caliber SRT4. I love being able to race something that no one has ever rallied before and the Dodge & Mopar fan support has been incredible. Three days of racing, a slew of teething issues with the car, almost hitting a deer and spinning out twice on the same corner of Maryhill stage felt like I raced multiple events all in one weekend! I learned so much, can't wait for even more events this season," said Karen.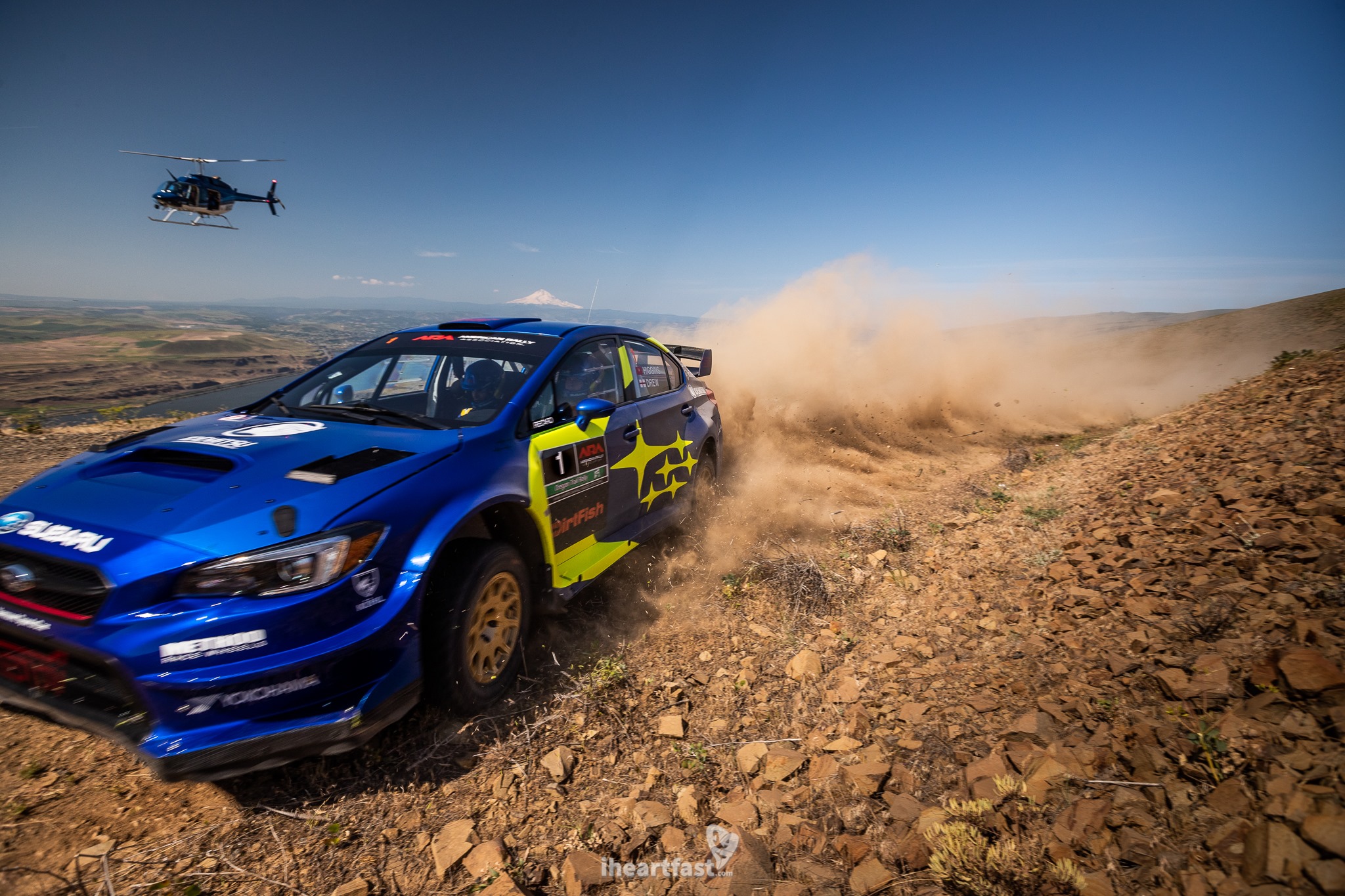 Next up on the ARA calendar will be another dusty one, as they take to the roads of the Idaho Rally International in Boise, Idaho City, & Placerville, ID on June 22-23. Check out the American Rally Association site for full details and results.
Don't forget to follow us on Facebook and Instagram – @iheartfast_official to keep up on all the latest news and photos.