2019 American Rally Association Season Preview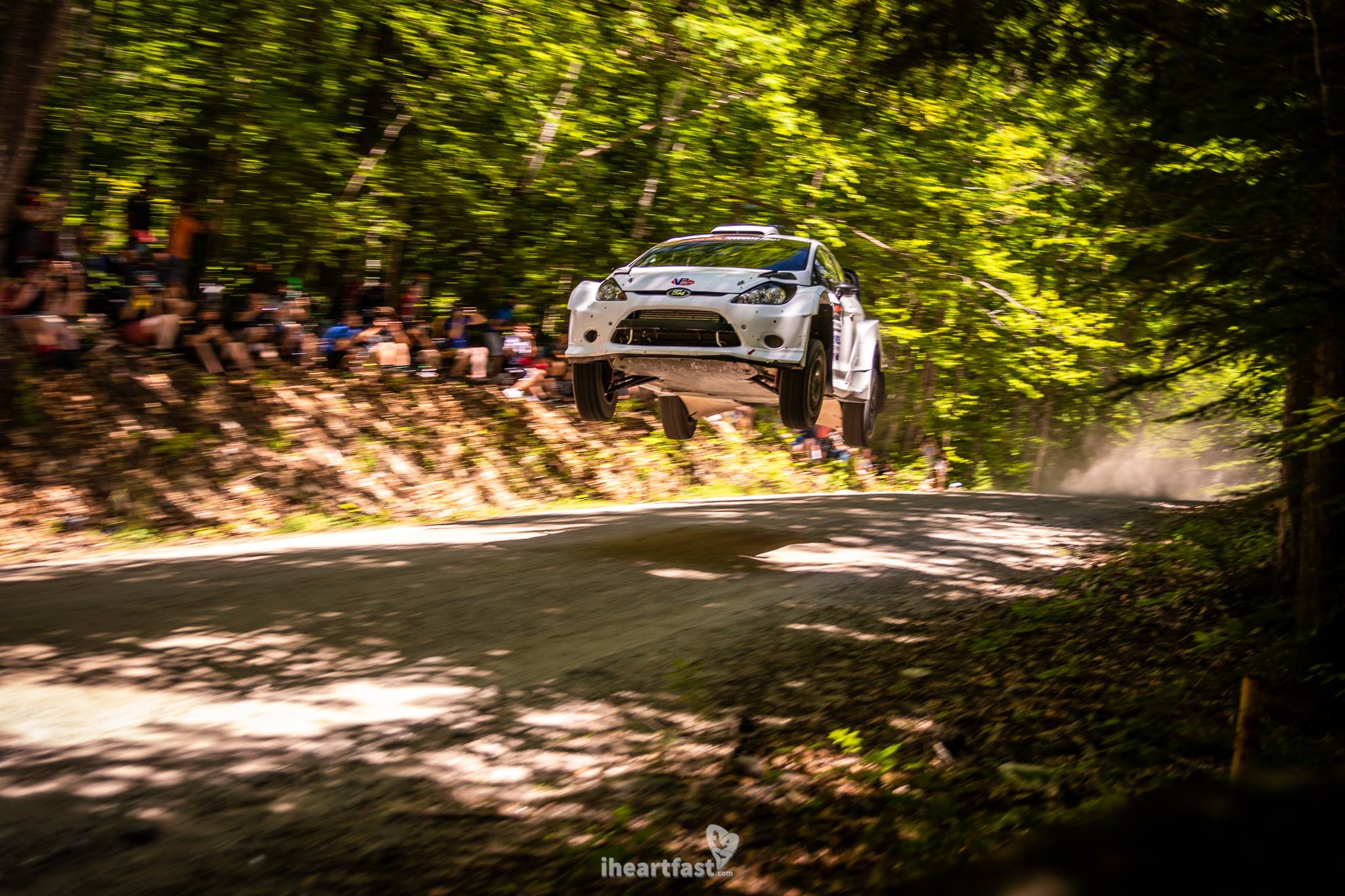 The 2019 American Rally Association season got off to an early start with the late addition of Sno*Drift Rally in late January to the schedule. The short notice made it difficult for a few teams, including Subaru Motorsports and last year's champions David Higgins and Craig Drew, to make the event, as they had already set their schedules and budgets for the year. That didn't stop it from being an eventful one in the snow and ice of Michigan, with the Fetela Rally Team Ford Fiesta EVO taking home the victory.
The rest of the season kicks off March 15-16 in Missouri at the Rally in the 100 Acre Wood and it's shaping up to be an exciting one at that. With the additions of the before mentioned Sno*Drift and 100 Acre Wood Rally, plus Lake Superior Performance Rally as the finale, the season expands to a healthy nine events for the National Championship, spanning from coast to coast. Also added to the schedule are 2 Super Regional Events (Southern Ohio Forest Rally and Tour De Forest Rally) and a handful of One Day Regional events.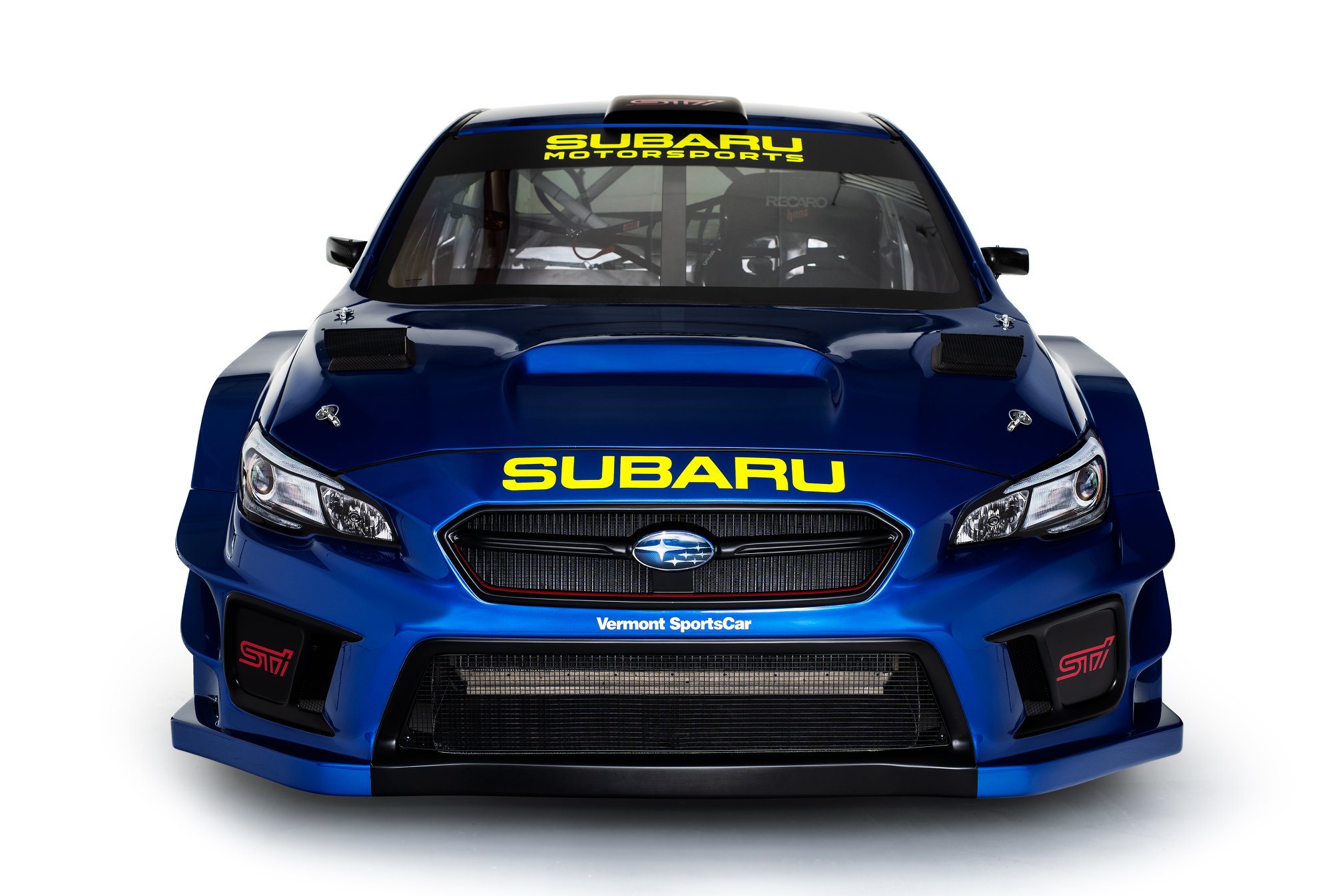 Adding to the excitement of the 2019 season is the announcement from Subaru Motorsports, formerly Subaru Rally Team USA, of the addition of Oliver Solberg, son of former WRC World Champion Petter Solberg to the Subaru team. Oliver will be competing alongside teammate David Higgins for six rounds of the ARA season. Higgins and co-driver Craig Drew will be back for the remaining 8 events of the season, looking to defend their 2018 Championship. Long time Subaru driver and 2016 ARA Champion Travis Pastrana is set to step in for Oliver at the other two events for Subaru Motorsports, Oregon Trail Rally and Ojibwe Forests Rally.
Subaru also unveiled it's new livery for 2019 with a return to a more traditional styling. The cars will be sporting the classic Subaru blue and gold from its WRC hay-days.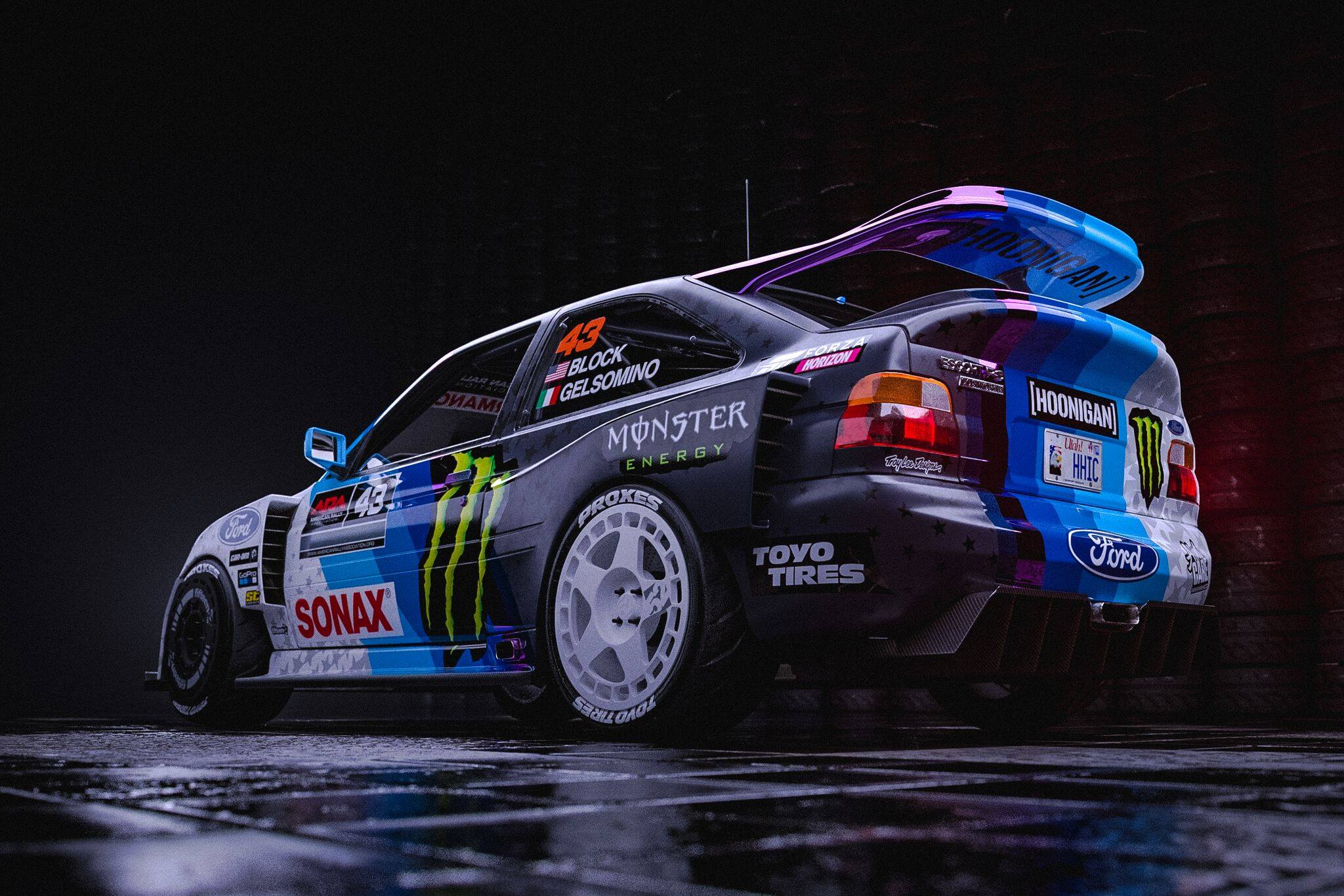 After the heart-wrenching loss of Ken Block's Hoonigan Ford Escort Cosworth when it burst into flames at New England Forest Rally last year, he vowed he would return with an all new 'Cossie' in 2019. Just this week he announced the Cossie World Tour and unveiled the livery for his modernized Escort. The 'World Tour' will kick off at an event Block and co-driver Alex Gelsomino have had great success at in the past, holding the record with seven event wins in 9 attempts at the ARA Rally in the 100 Acre Wood. Unfortunately, it looks like that will be the only ARA stop on the world tour. So if you want to see this car in action make sure you get to Missouri in mid-March.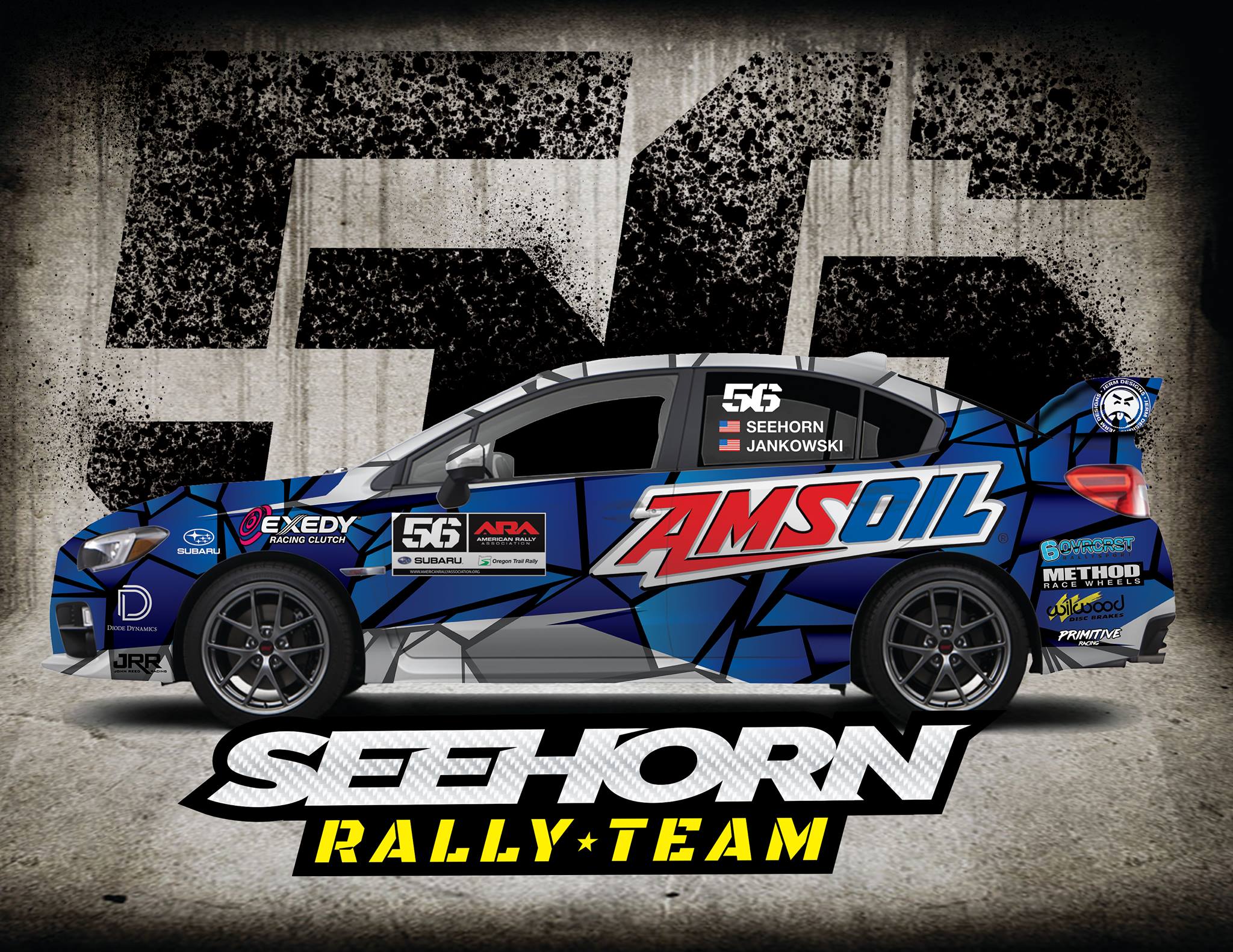 The Seehorn Rally Team of Jeff Seehorn and co-driver Karen Jankowski had a rough end to what otherwise was an amazing season last year. After already wrapping up a class championship and a 2nd place overall finish in the National Championship, had an off at the final event of the season, rolling the car, causing significant damage. Luckily neither were injured and have had all off-season to re-prep the car. They also recently announced that AMSOIL would be returning as title sponsor and partner for the 2019 season. Jeff Seehorn said, "We are incredibly excited to have AMSOIL as our title sponsor for 2019. Not only does AMSOIL have great lubricants, but they have an awesome culture with racing embedded deep in its roots. We are so happy to have the opportunity to represent an outstanding company like AMSOIL!" Karen added, "AMSOIL was such a great partner last season, it was fun to introduce them to rally racing. Being able to take that partnership to the next level this season is such a great opportunity for us. Nothing is more grueling than rally racing, so it's exciting for us to continue to test their superior products in all types of conditions. Great people with great products – it's going to be an exciting season."
Looking to challenge the Subarus for the 2019 championship will be a few Ford Fiestas. Piotr Fetela and Fetela Rally Team are off to a fast start with the victory at Sno*Drift and are planning on competing in all 9 events in the Ford Fiesta EVO. Barry McKenna and Leon Jordan of McKenna Motorsports, who regularly challenge for top stage times will be back in their Ford Fiesta S2000 for 2019. Dave Wallingford, Savage Dave Rally, is set to make his return to rally at Rally in the 100 Acre Wood in his Ford Fiesta R5 after suffering an injury at WRC Rally Mexico last year and he should be able to challenge the top contenders.
A few others in the 4WD category to watch include runner ups at Sno*Drift, ODD Rally, Cameron Steely and Preston Osborn who have also announced they plan on competing in all nine rounds of the ARA schedule. The unique Mitsubishi Mirage RS of Arek Gruzka is always a top contender as well. Another unique car making its debut at Rally in the 100 Acre Wood is the LS3 V8 Chevy Sonic built by PMR Motorsport and will be piloted by Pat Moro. Ryan Millen will also be making a few appearances in an AWD Toyota RAV-4 which should be exciting to see on stage.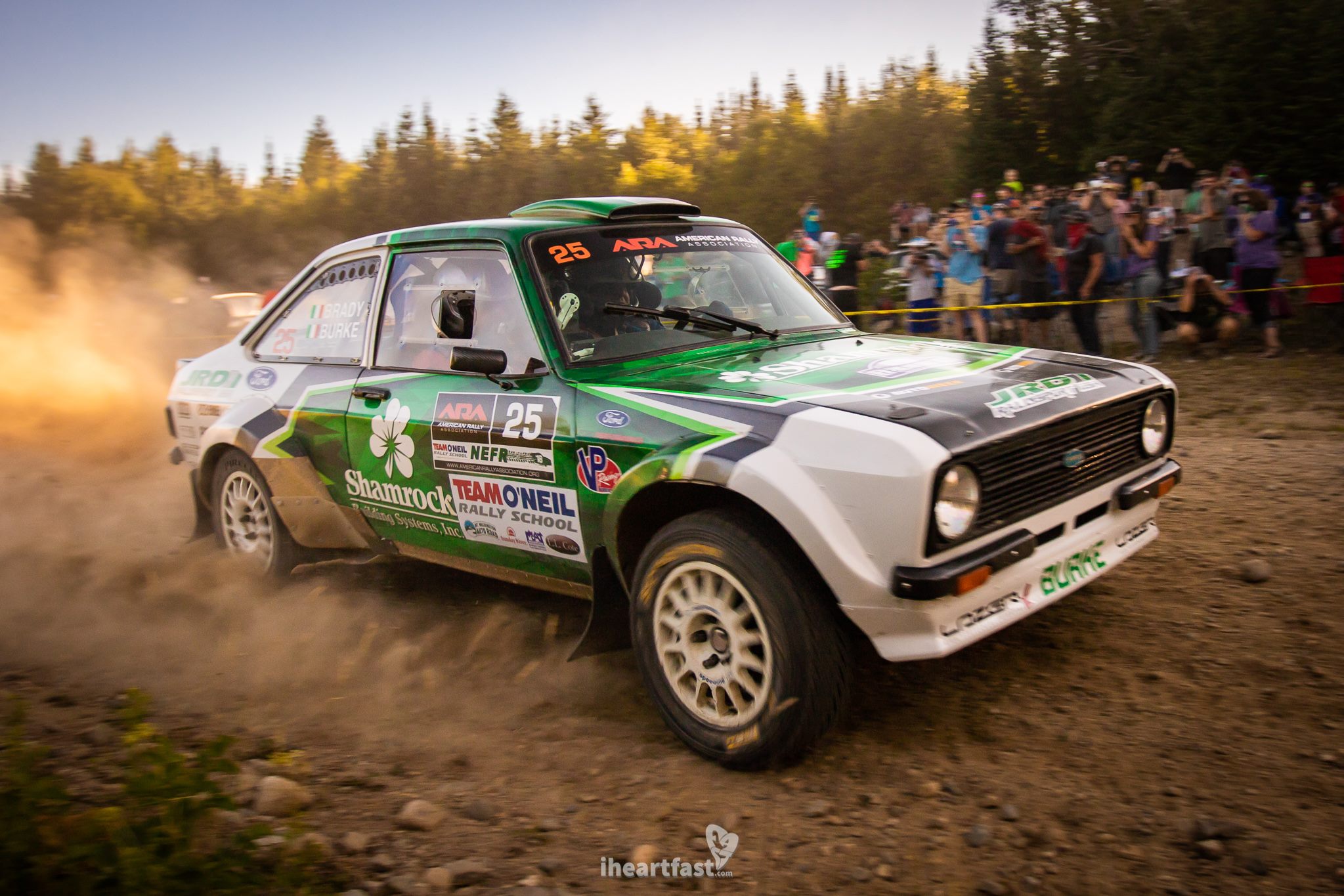 Making its return to battle for the 2WD Championship will be Seamus Burke and Martin Brady in the JRD Rallysport USA MK2 Ford Escort. This isn't your typical MK2 Escort either, it's outfitted with a Mustang engine, which transforms it into a beast and a delight to watch on stage. The River City Rally Lexus IS350 of Michael Hooper will also be returning to the 2WD battle for the 2019 season.
It is shaping up to be quite the exciting year in 2019 and I'm sure there will be some surprises along the way. For the full schedule, results and other information check out the americanrallyassociation.org. To keep up with iHeartFast's coverage of the 2019 season make sure to follow us on instagram @iheartfast_official and on our Facebook page.