Q&A with Alex and Rhianon Gelsomino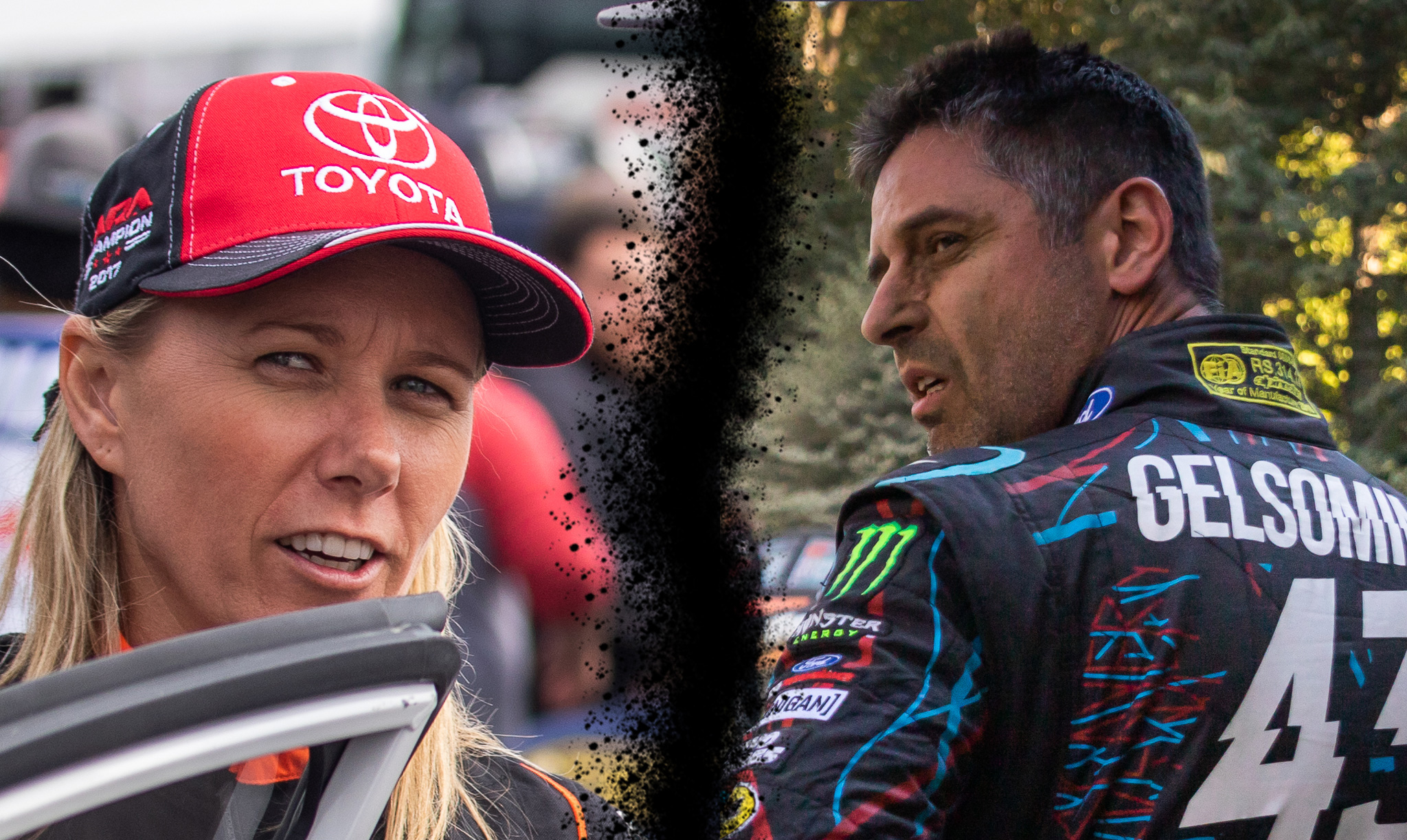 Alex and Rhianon Gelsomino are arguably the most experienced co-driver couple in the world. They both have competed in rallies all over the globe, with over 50 WRC and more than 450 total rally events between them. They have competed alongside a host of great drivers over the years, including Ken Block, Brendan Reeves (who is also Rhianon's brother), Ryan Millen, Will Hudson, Gus Greensmith, Bucky Lasek, Nick Roberts and many many others. A few years ago they started OZ Rally Pro offering rally training to drivers and co-drivers and just recently began offering online training. They also recently joined the Open Paddock Rally Podcast for a fun chat, make sure to check that as well.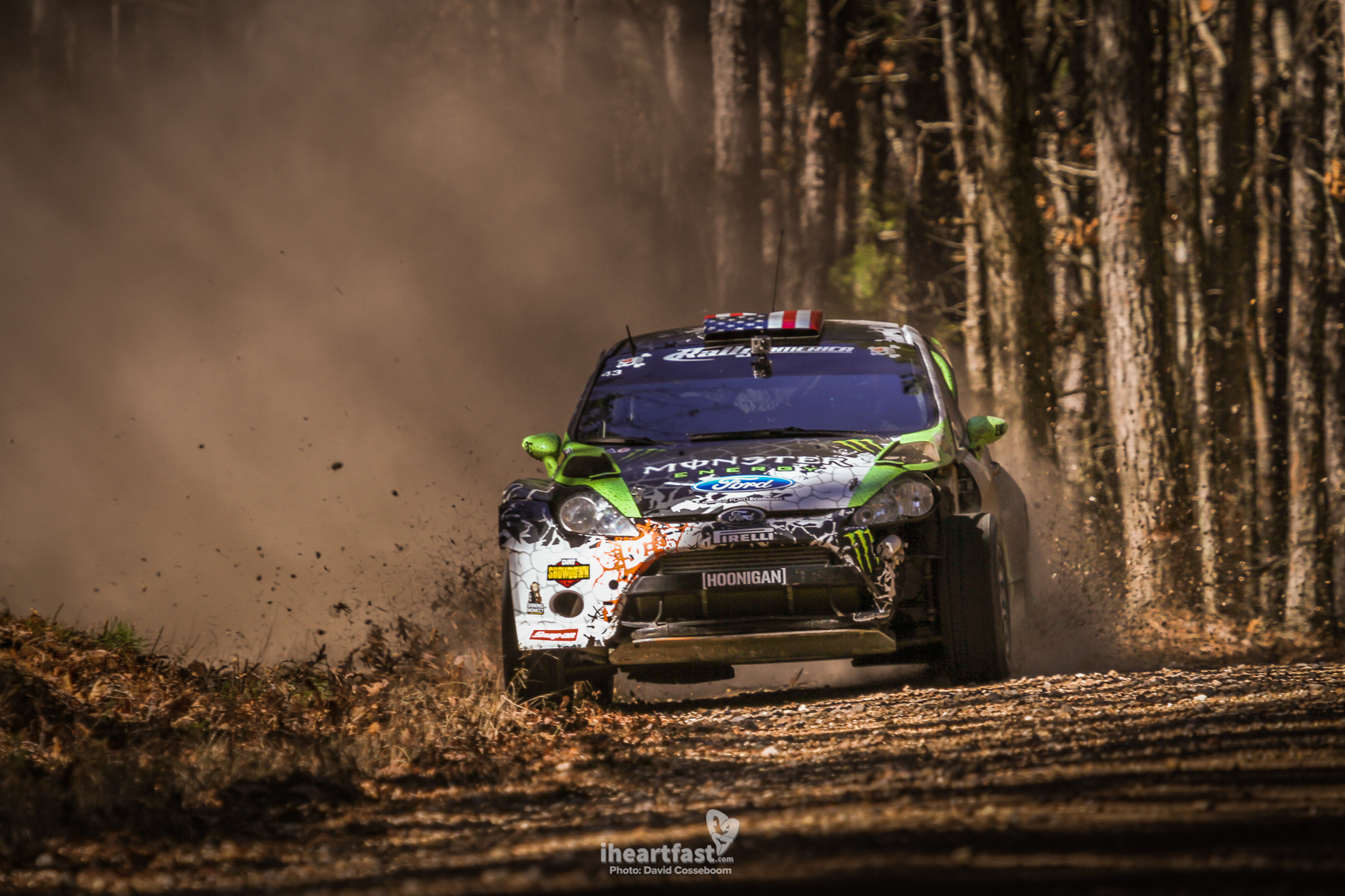 Let's start with where it all began. What got you interested in rally and what was your first event?
Alex: Rallying is a big form of motorsport where I come from. I grew up following the sport in my native Sicily and when I turned 17, I attended a codriver school that was organized by a local team. The best students were teamed up with drivers that were searching for codrivers, even with no experience, and the adventure started only a few weeks later. I competed in regional and Italian championship rounds for a few years, until, after I finished the compulsory military in Italy, I decided to move to the USA. My first event was a local tarmac rally that started at 10:00PM and finished the following afternoon, called Rally Proserpina.
Rhianon: I was born into a motorsport family. My dad, Mike Reeves is a rally driver and both my brothers Nathan and Brendan Reeves are drivers. I have been around motorsport my entire life. I first started participating myself at 17 years old in go-karts. Then I got a Datsun 1600 when I was 22 years old and I started driving in autocross races in Australia. These races were on gravel and approximately 2km long. I did many races in these events. In 2005 I then started competing in rallies as a co-driver. My first event was in October 2005 with my brother Nathan Reeves in a Datsun 1600.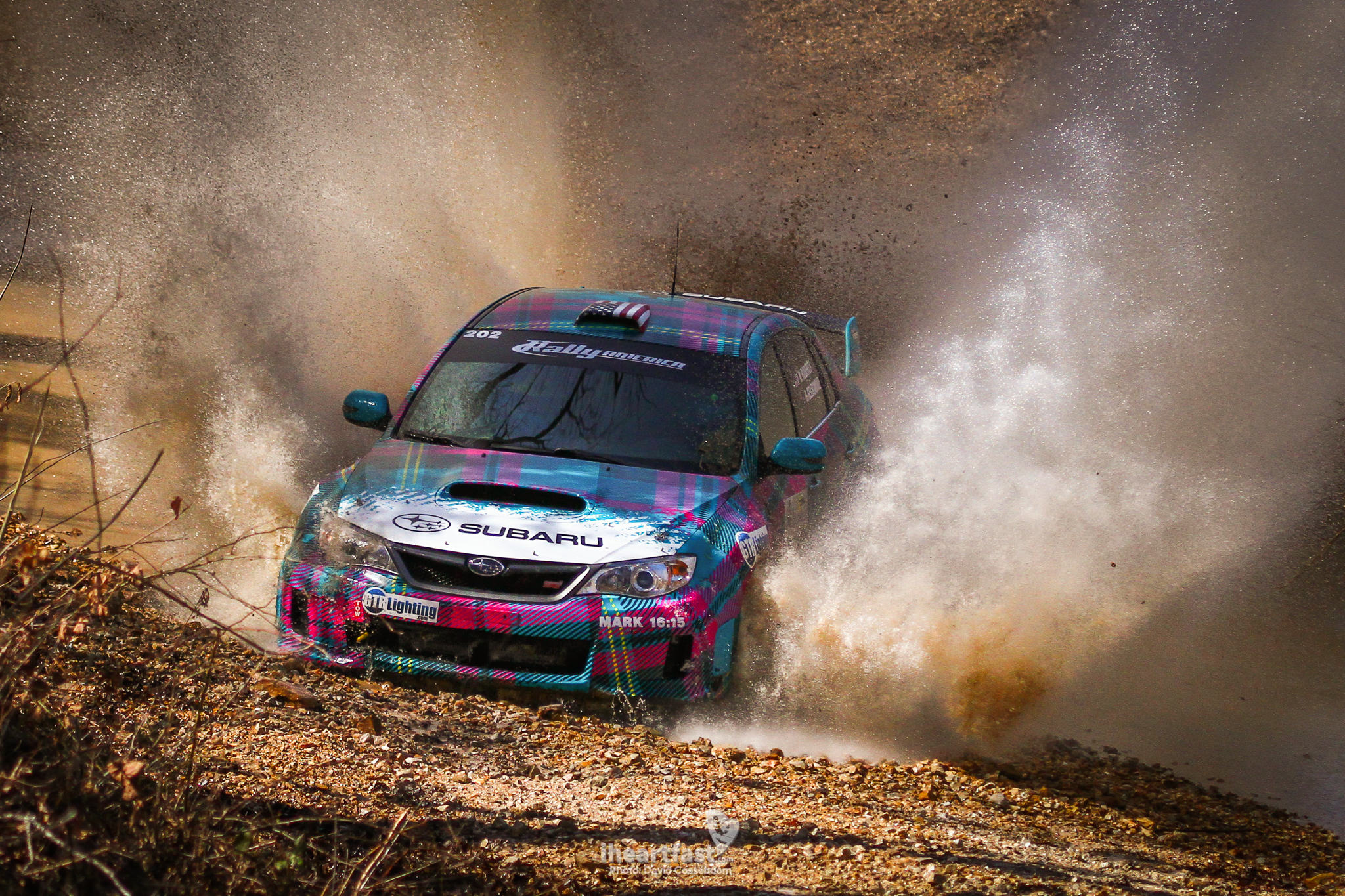 You've competed in rallies all over the globe. What is your favorite place to rally and do you have a favorite event?
Rhianon: I have rallied in approx 18 countries – Australia, NZ, New Caledonia, Japan, USA, Canada, Portugal, Italy, Belgium, Finland, Greece, Germany, France, UK, Ireland, Scotland, Spain, Qatar. From all these amazing countries my favorite country has been New Zealand. The roads in New Zealand are incredible. The International Rally of Whangarei I have done 4 times and finished on the overall podium on 2 occasions. It's a fantastic event.
Alex: That's always a tough question. While I love the spirit of competition no matter the surface and location, I have enjoyed very much competing in New Zealand over the years. The nature of the stages there is very unique, with a technicality, surface and camber that are unique in the World. I was meant to compete in several rounds of the NZRC this year with my Australian driver Phil Thomas in a Ford Escort Mk2 and still scheduled to do WRC New Zealand in September with Ken (Block) and Hoonigan Racing, if the event will go ahead. If not I truly hope I can go back next year when things will get back to normal after the pandemic is under control.
I'm very keen on tarmac stages too. It's where I "cut my teeth" as a teenage codriver starting in the sport and I have competed in numerous tarmac rallyes in the last decade. Tarmac has an incredible flair and I love the grip and speed you can achieve on tarmac, as well as the precision.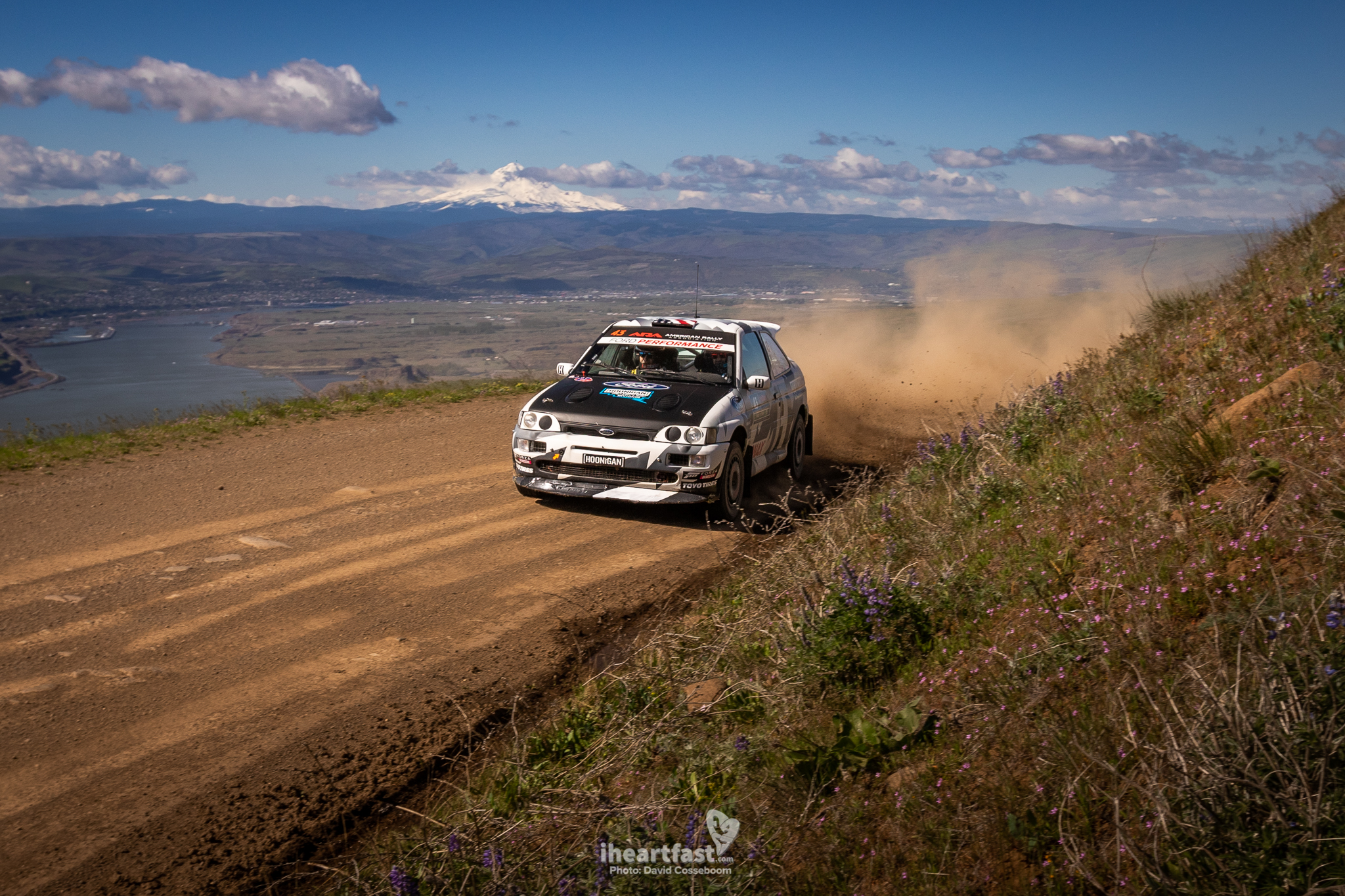 Out of all your rally experiences is there one that stands out as your favorite? One that stands out as the scariest moment?
Alex: This sport has given me so many fantastic experiences it's hard to have one only as my favourite. I think the opportunity to do the WRC with a proper team and top car and achieving many top ten results, coming from North America is something that will always be on the top of the list. Some people don't realize how difficult the top of the sport is and Ken and I unfortunately came from a part of the world where 2 pass recce wasn't even available when we made the jump to WRC. We did struggle at first, but then the following two years we were able to find the consistency to finish in what I believe are strong results for a North American team. I wouldn't change any of those results for any other at national level, because I realize how hard it was. Another big accomplishment for me was to continue my presence in WRC with other drivers when KB's programs shifted to World Rally Cross. It made me realize that I truly earned my marks and did belong there. However I have decided to live in a part of the world where it's not easy logistic-wise to compete in WRC. So, every time a call comes about doing a WRC event or any event in Europe, I'm even more proud of the achievement.
Scariest moment.. with experience you become used to fear and are able to manage and control it. However, a few years ago I did the JWRC with a young American driver named Will Hudson that was very talented, but an accident waiting to happen at nearly every corner. Portugal, Poland, Finland all resulted in big crashes and the next event was one of the most difficult ones and the last one of our program, Germany. Rhianon suggested I get out of the deal prior to Germany, but I wanted to do that one last event that year and help Will make it to the finish. We finished fourth in the Juniors in Germany and that was job done. I was happy I had survived the experience haha..
Rhianon: I have been lucky to have many amazing rally experiences. But something special for me was in 2016 when I won a round of the Scottish Rally Championship with John MacCrone. John had returned to rallying in 2016 after a rallying tragedy in 2015. This was incredible for both John and I to win. As far as scary the fire that Nick Roberts and I had in 2014 was very scary. I was burnt and for a tiny moment I thought I was not getting myself out of that car. Luckily my adrenaline kicked in and I got out.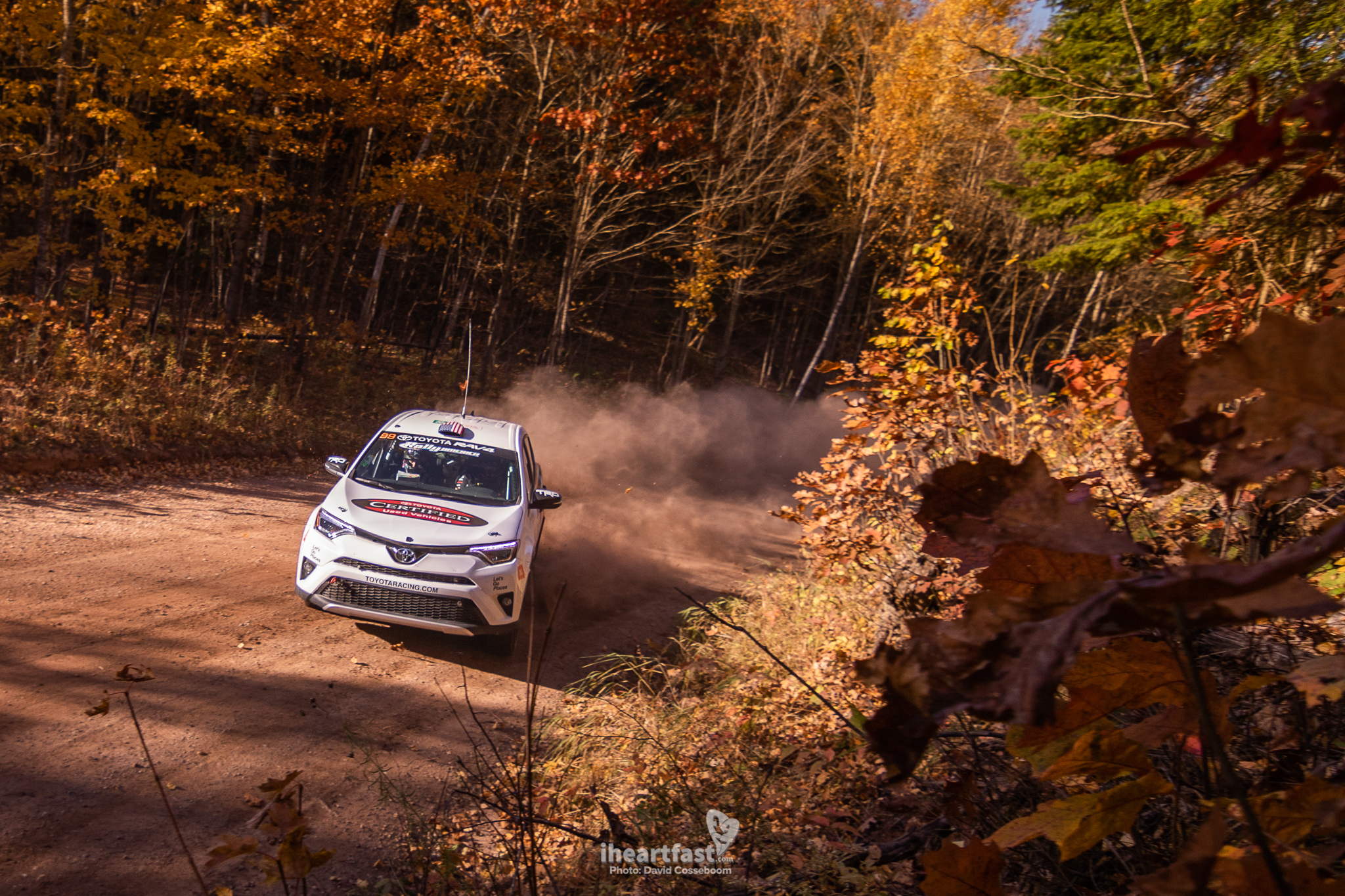 You've rallied in some great cars over the years. What was your favorite? If you could choose a car to compete in that you haven't yet, what would that be?
Alex: Favourite cars. I have competed in a few of them, but the one that sticks up is the Fiesta. I have codriven in the R1, R2, R5, WRC and WRC+ version of the Fiesta and they all serve their purpose very well. From the learning version R1 to the World Championship winning WRC+, Ford Fiestas are a incredible lineup of rally cars that fit all drivers and championships.
A car I would like to compete in eventually is the Lancia Stratos. It's pretty much the car that made me fall in love with the sport as a young boy. The problem is that there aren't many left in the world.. I have sat in one couple times and makes me realize how small and uncomfortable rally cars used to be in the 70s, Ha!
Rhianon: In 2016 I had the opportunity to test with Hayden Paddon in the WRC Hyundai i20. That was a great experience and an incredible car. In 2020 I tested with Brandon Semenuk in one of the Subaru Motorsport USA cars. This was a very well balanced and enjoyable car to co-drive in. I was very impressed with the car. If I was to choose a car to rally in, it would have to be the latest spec WRC cars. From everything I hear these cars are crazy fast and I think it would be great to have the chance to rally in one.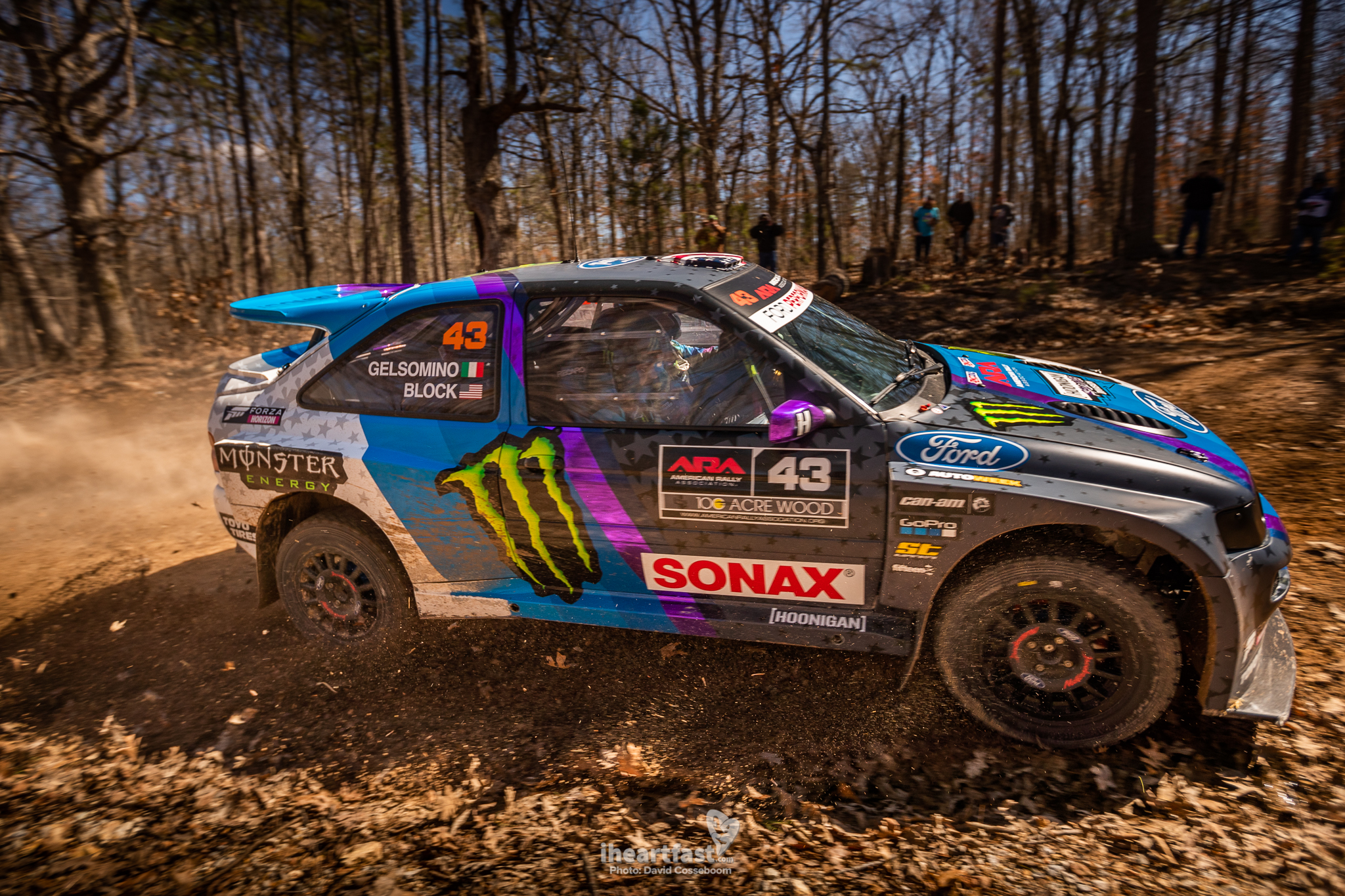 Let's talk about OZ Rally Pro for a minute. You've been offering personal rally training for teams, tell us a little bit about the training.
Rhianon: We started OzRallyPro in Dec 2013 and have now trained 204 students. I was a school teacher before taking up co-driving full time, so the opportunity to start a business where I can teach rally meant I could join two of my loves. Alex and I really enjoy giving back to the sport in this way. Sharing the knowledge we have learnt from our many years rallying has meant we have helped develop the sport in USA, Australia, Canada and New Zealand. We offer driver, co-driver and team training. Our training is one on one and very tailored to every individuals needs. We are very proud of what we have achieved with OzRallyPro.
Alex: The OzRallyPro training program has been very successful all over the world. We started about 6 years ago, when we realized that many events were switching to two pass recce in North America and there was a need to comprehend and learn pacenotes and recce procedures for both drivers and codrivers. The program was very successful from the beginning, and we have now trained over 200 students, both drivers and codrivers. The program focuses on one-to-one training directly with the student and we don't offer large class options, since we prefer to focus on one driver or codriver and modify/adjust the training based on the specific needs of each individual. We are proud to say that our students now include several national and regional champions in USA, Canada, New Zealand and Australia.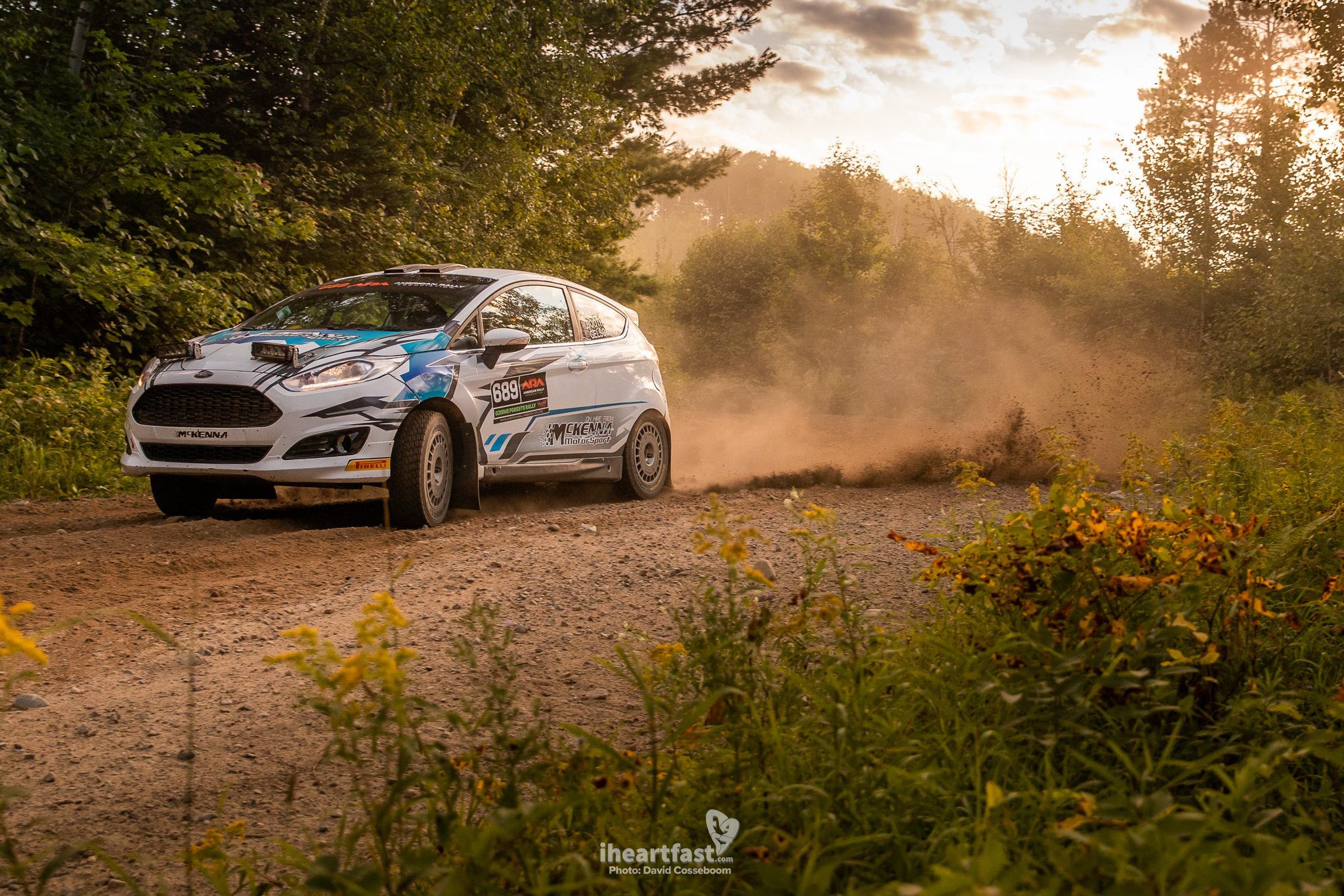 Due to the recent travel restrictions and social distancing regulations in place, you've started offering online training. Can you tell us a bit about what you're offering and how someone who is interested can get signed up?
Rhianon: With the new restrictions in place it was important to look for ways to continue training people in different formats. The training we are offering is very different from our usual practical recce training here in Boise, Idaho. We are very proud of the course we have designed to develop drivers or co-drivers skills and knowledge. The training is ran through Skype and its one on one with Alex and myself for approx 2-3h over 2 sessions. We have now trained 3 students with this new format and all gave extremely positive feedback. Prior to the training we ask a series of questions of the driver or co-driver and plan content around their specific needs. The driver or co-driver will also be emailed a PDF format of our training booklet.
Alex: With the recent pandemic crisis that has halted our sport and many others, we found that we still had requests from students to train, but we couldn't meet them face to face. So we decided to develop the training with an online option for both drivers and codrivers. The results of the online training have been excellent, with many students providing very strong feedback afterwards. We are training a former national championship team this coming week with the online program, so we are looking forward to step it up further more. Signing up is easy. Again, since our training is very much personalized to the student's experience and skills, we like to hear from them – sort of an email interview – and try to understand what they want to achieve, their goals and current experience. Then we put together a training program tailored to their needs and book the dates. For any inquiries we can be reached at ozrallypro@gmail.com We think that when things go back to normal, we will still offer the online option, as some people prefer not to travel to our location of Boise, ID, which is where our training stages are located.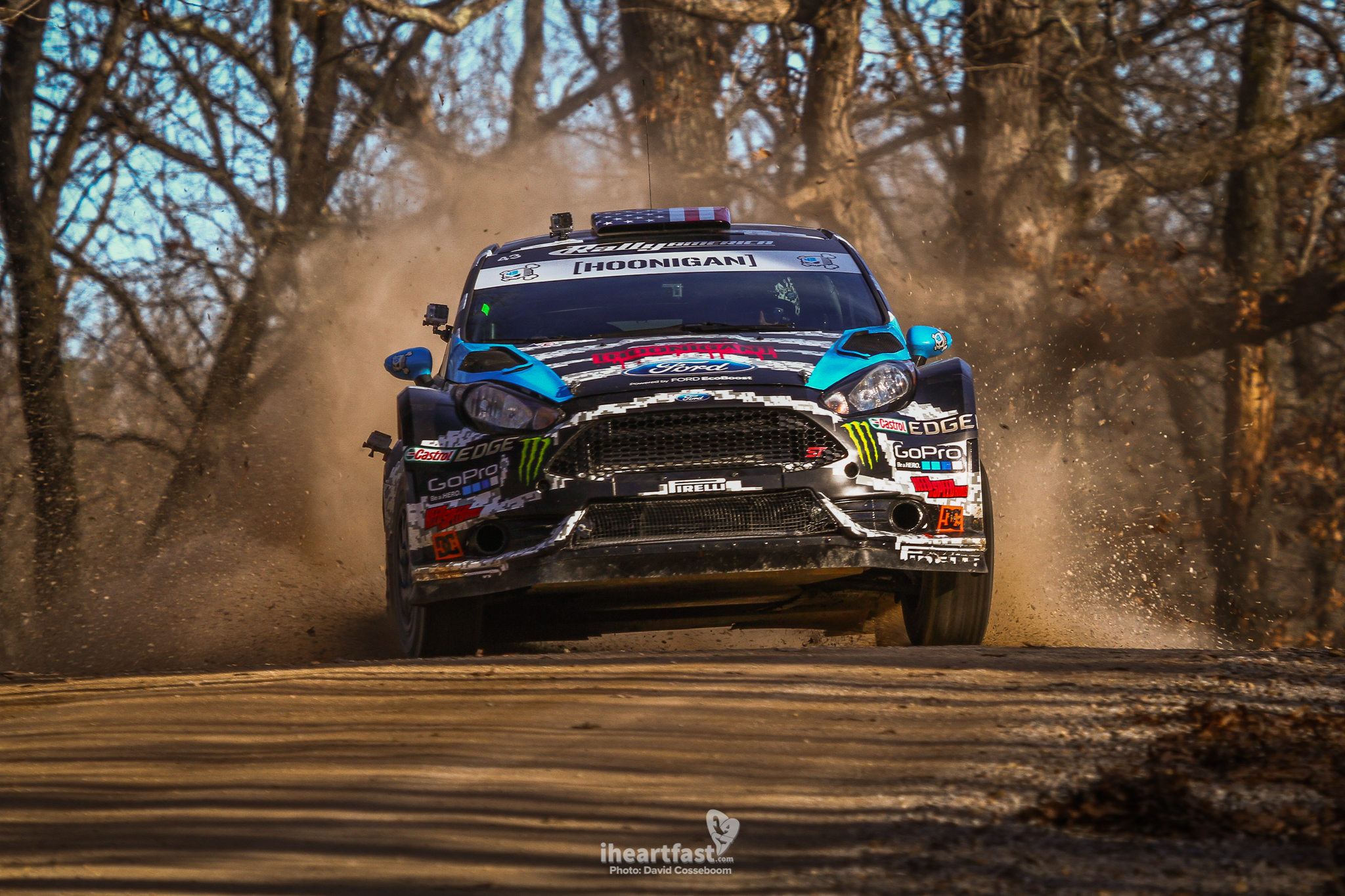 In your opinion, what's the most important quality to make for a great co-driver? And for anyone out there thinking about trying out co-driving, what advice can you give them to prepare for their first event?
Alex: I think the best quality for a codriver is having a good, clear voice that isn't monotone. Many can learn how to be organized, how to follow the correct procedures and how to work hard to prepare pacenotes and everything else that is required by the job. However, all drivers are very picky with voice and tone of the calls made to them, for a codriver to have the right tone for the pacenote calls is crucial.
Rhianon: Being a good co-driver involves many skills. One of the most important skills is the ability to multi-task. To multi-task well a co-driver needs excellent organizational skills. My biggest advice is always have a back up plan. Why do I wear two watches for example? Because my watch is one of my most important tools. If one stops I have my second one on my other wrist ready to go.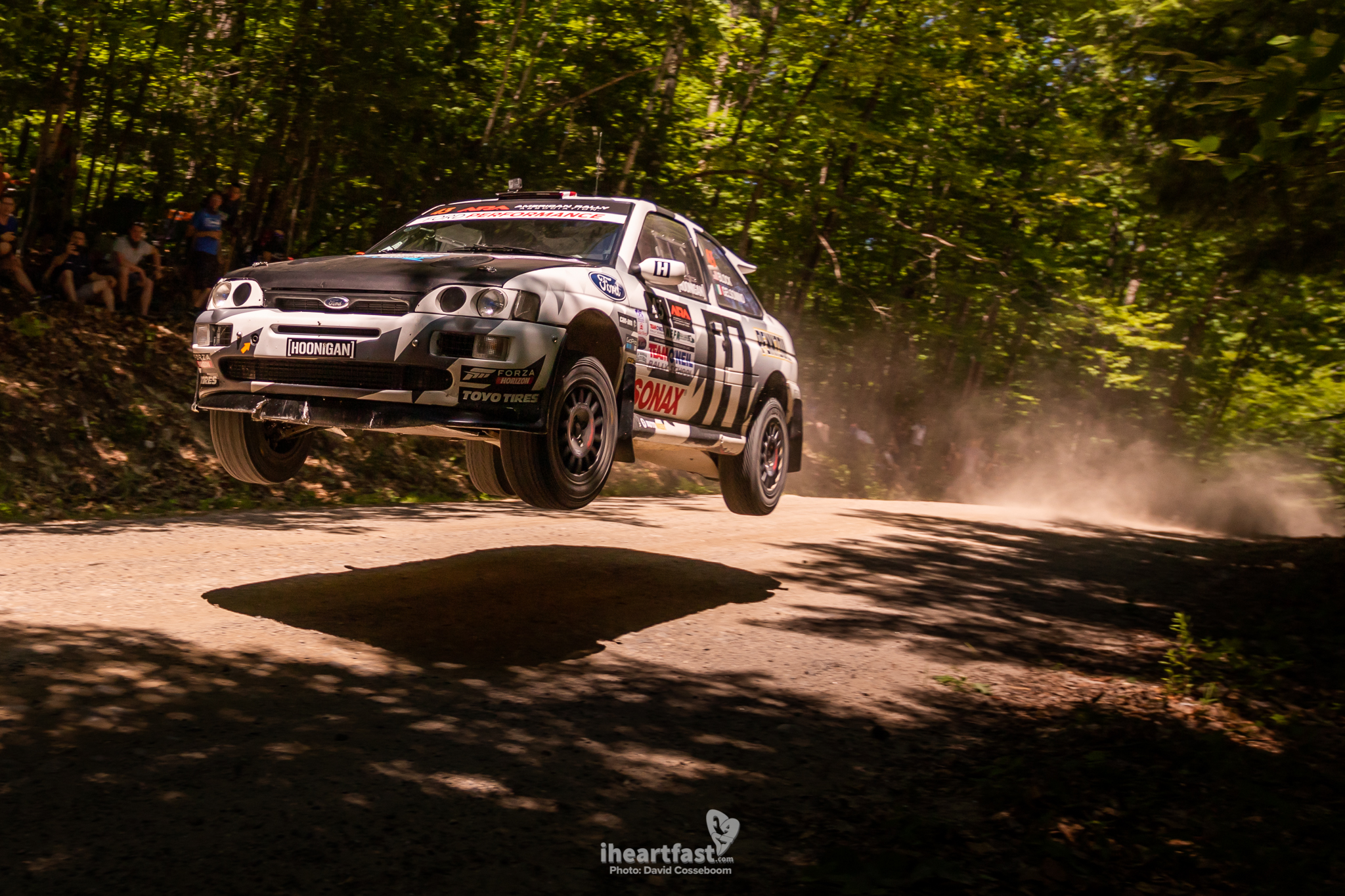 As everyone knows, Alex co-drives with Ken Block. Alex, what's it like to co-drive with one of the most followed rally drivers in the world?
Alex: Ken and I have been working together since 2005 and it's been an awesome ride. To be able to partner with a driver from the beginning of their career all the way to the top of the sport, working in events all over the world, in the highs and lows our sport throws at us, is very rewarding. Ken has always done a fantastic job with the sponsors, which has allowed us to progress consistently over the years. He started his career quite late for a rally driver (when he was 37), so that makes it more impressive. Our relationship inside and outside the car is one of those where we don't even need to ask the other one a question when a problem arises – and that helps a lot making our respective jobs easy. It takes years of working together to achieve that level of confidence and seamless work as a team that Ken and I have.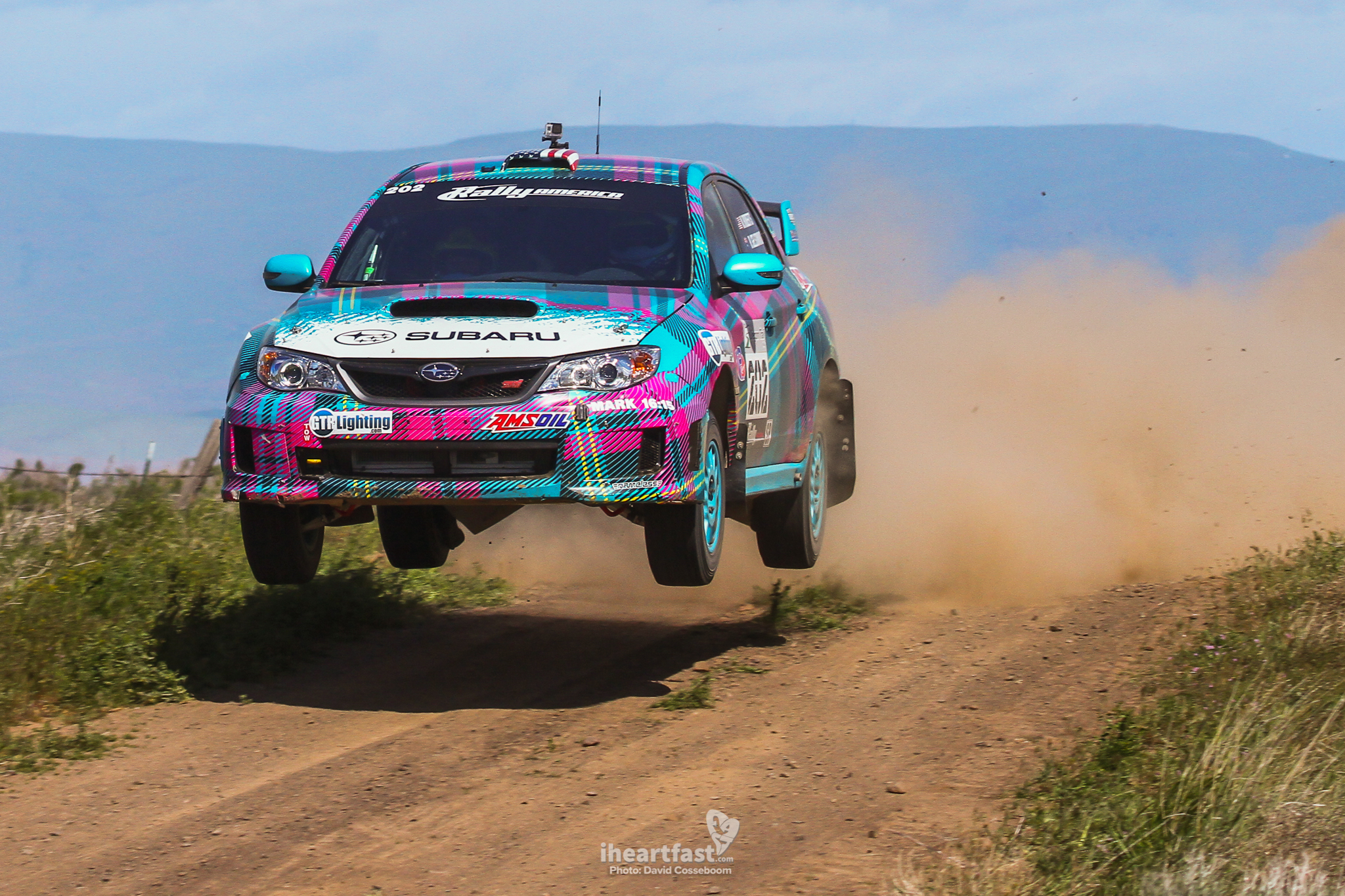 Rhianon, you have co-driver for you brother Brendan Reeves in many events. How has this brother and sister combination been so successful?
Rhianon: I have now competed in 81 events with Brendan all over the world. We have won many rallies and had ups and downs throughout the years. Brendan is nearly 8 years younger than me and we get along very well as a brother and sister combination. We have a very similar drive to win and are passionate and hard working. Rally has been in our life always. To achieve what we have as siblings has been incredible.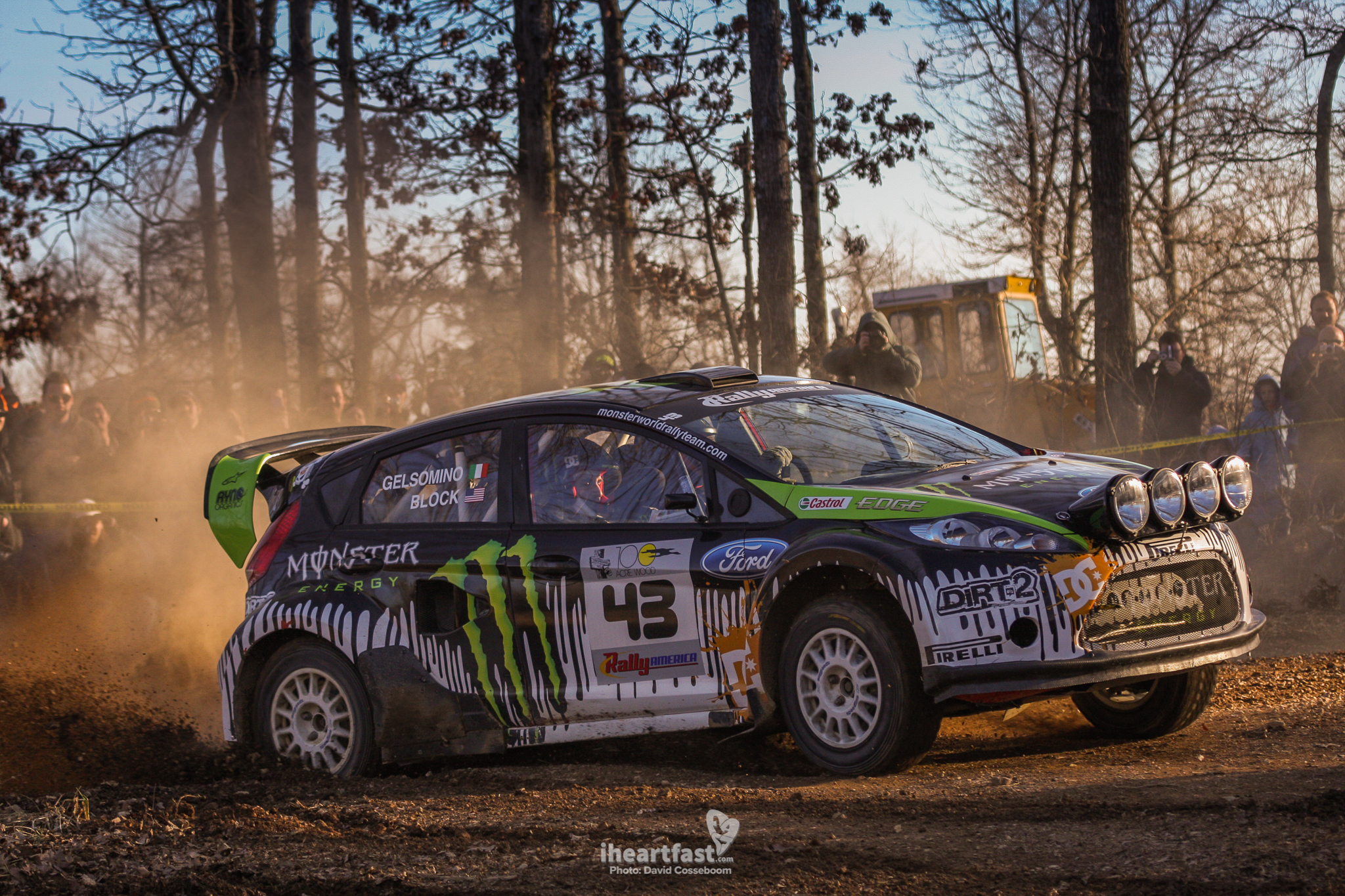 What sort of things are you doing during this down time to stay busy? I know I've had to get somewhat creative to keep myself entertained.
Alex: The current times have been challenging for sure. It's a situation that none of us has really experienced before. Rhianon and I have been really lucky since we have been living for a couple years in a fairly remote property in the Idaho mountains, so that has facilitated our isolation. Also, I firmly believe that the mental toughness that our sport of Rallying teaches us has helped (and I'm sure has other fellow competitors as well) to deal with the mental side of this pandemic crisis. It's not easy not knowing when things will go back to somewhat normality, but we are taking it day by day improving ourselves mentally and physically, as well as keeping busy with jobs around our property and as mentioned before, with the online training that we recently introduced with OzRallyPro.
Rhianon: Today we went horse riding with neighbors. We now have two chickens so they have been keeping us entertained. I also now have a small greenhouse I am growing some herbs and veggies in. We are also doing the online training and keeping our fitness on track.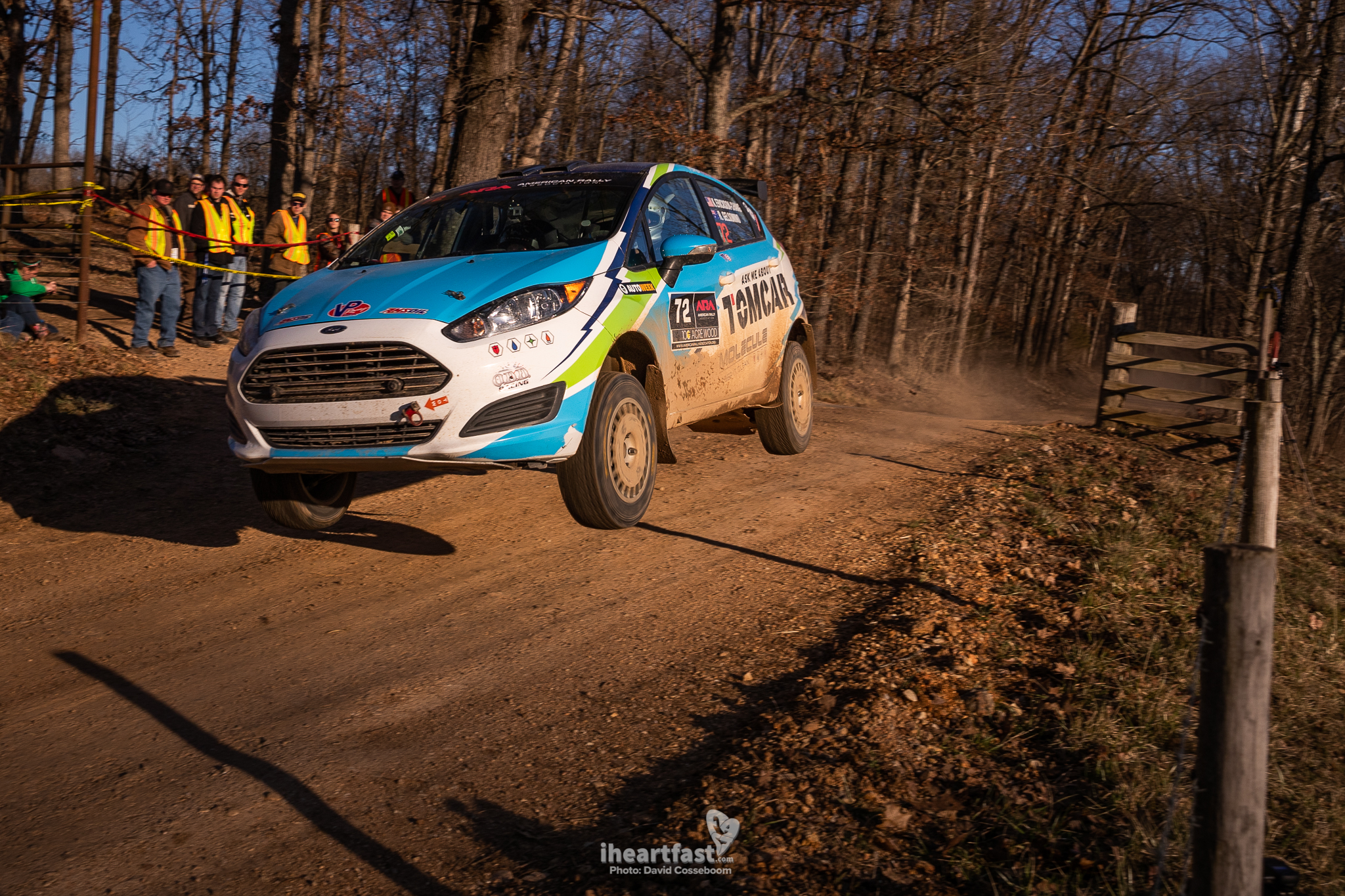 What are your thoughts on simulation racing games like Dirt 2 Rally? Have you been doing any sort of sim racing in this off time?
Alex: I have played with the latest Forza Horizon simulator and I can't believe the level of reality it offers. I know many competitors are fully immersed onto SIM racing at the moment and it's a great way to develop the skills and reactions while we can't be in the race cars.
Rhianon: I personally have never used one or tried one. My main driver I have rallied with throughout the years, Brendan Reeves has a set up and seems to enjoy it. I am really not into computer games so I haven't go into it. I think it's a great activity for drivers to be doing in lockdown.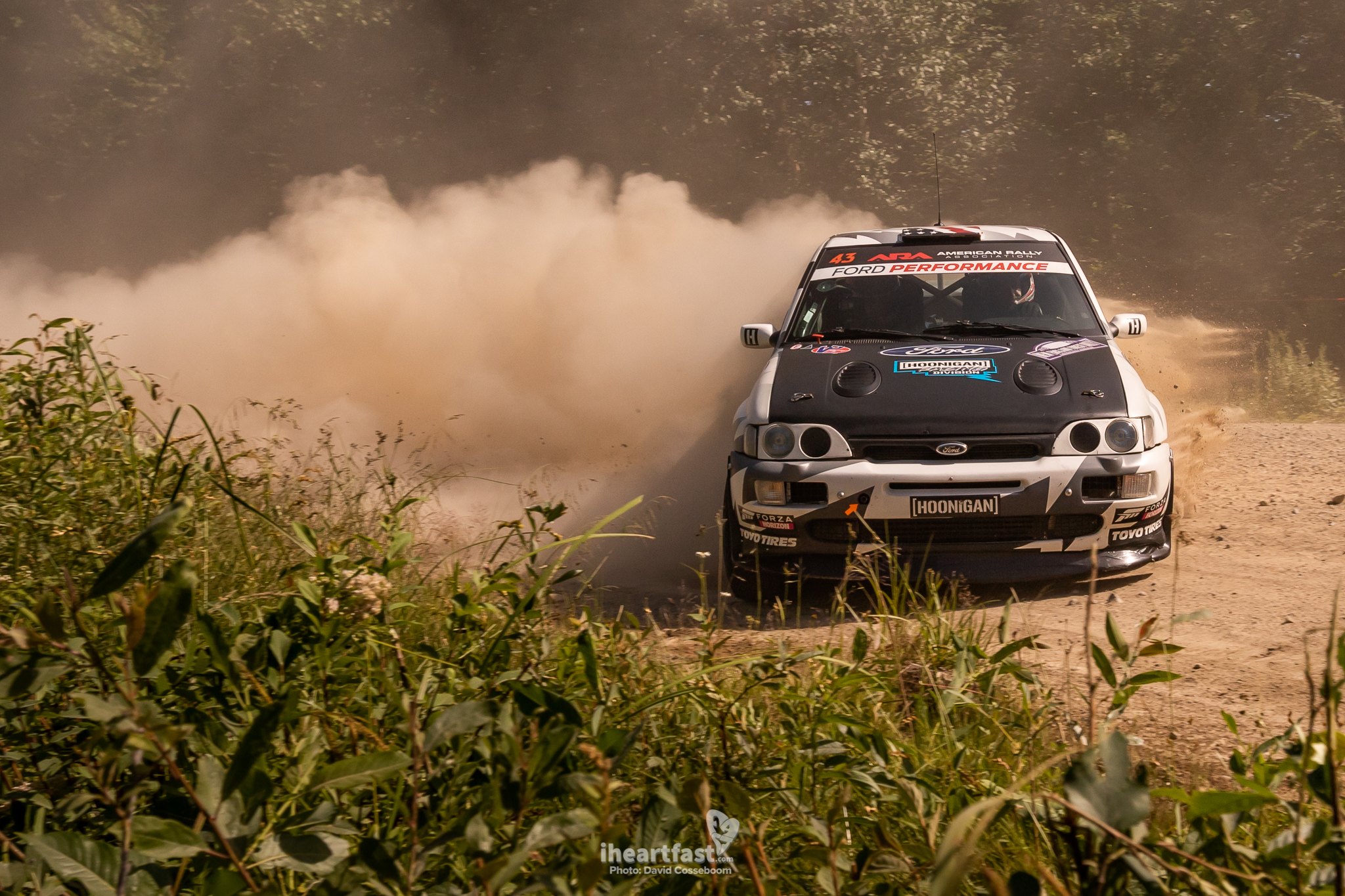 You both were competing in the WRC soon after the previous financial crisis and the future of the sport was in jeopardy. Yet the sport not only survived, but has thrived. Do you think that could happen again? And what do you think is the key to making our sport thrive in again both domestically and globally?
Alex: That's a very hard question to answer. This crisis is very different from the last big one of 2008, since it involves serious health issues as well. I do think our sport will be back bigger and better, but I believe that it will have some differences both in the organization and procedures of it. I think that at first the organizers will have to somewhat limit the number of spectators, which in North America would be easier to achieve compared to some other countries (Europe) or even WRC events. The next three or four months will be critical and the first events that have the opportunity to come back in calendars will set the standards and example for others to follow.
Again, I believe the smaller events will be first. The ones that are easier to control and manage. I have heard many say that sport (and motorsport) is not necessary to rush into resume, but I disagree. First of all there are hundreds of thousands of people employed in motorsport around the world that are currently struggling, due to the lack of income. Secondly, enthusiasts need sport and motorsport to resume as soon as possible. It's a very important part of mental health and something the majority of people around the world need and want in their lives.
With all that said, I would like to send a message of gratitude to everyone that has provided care and support to people in need during the hard times that our world is experiencing at the moment. It's truly humbling to see how many have sacrificed their own lives and families to the well being of others. When we go back to our normal lives, it will be thanks to all doctors, nurses, workers and volunteers that have allowed to keep others safe and cared for.
Rhianon: My first event in the WRC was in 2008 and in all honesty this feels different. We are now dealing with a worldwide health crisis and many drivers and co-drivers have lost their jobs or family members to the virus. Many things I think will have to change to get the sport back up and running. The way things are managed will have to change to allow for distancing and to cater to new rules and regulations. Let's hope we can all get back out doing what we love very soon.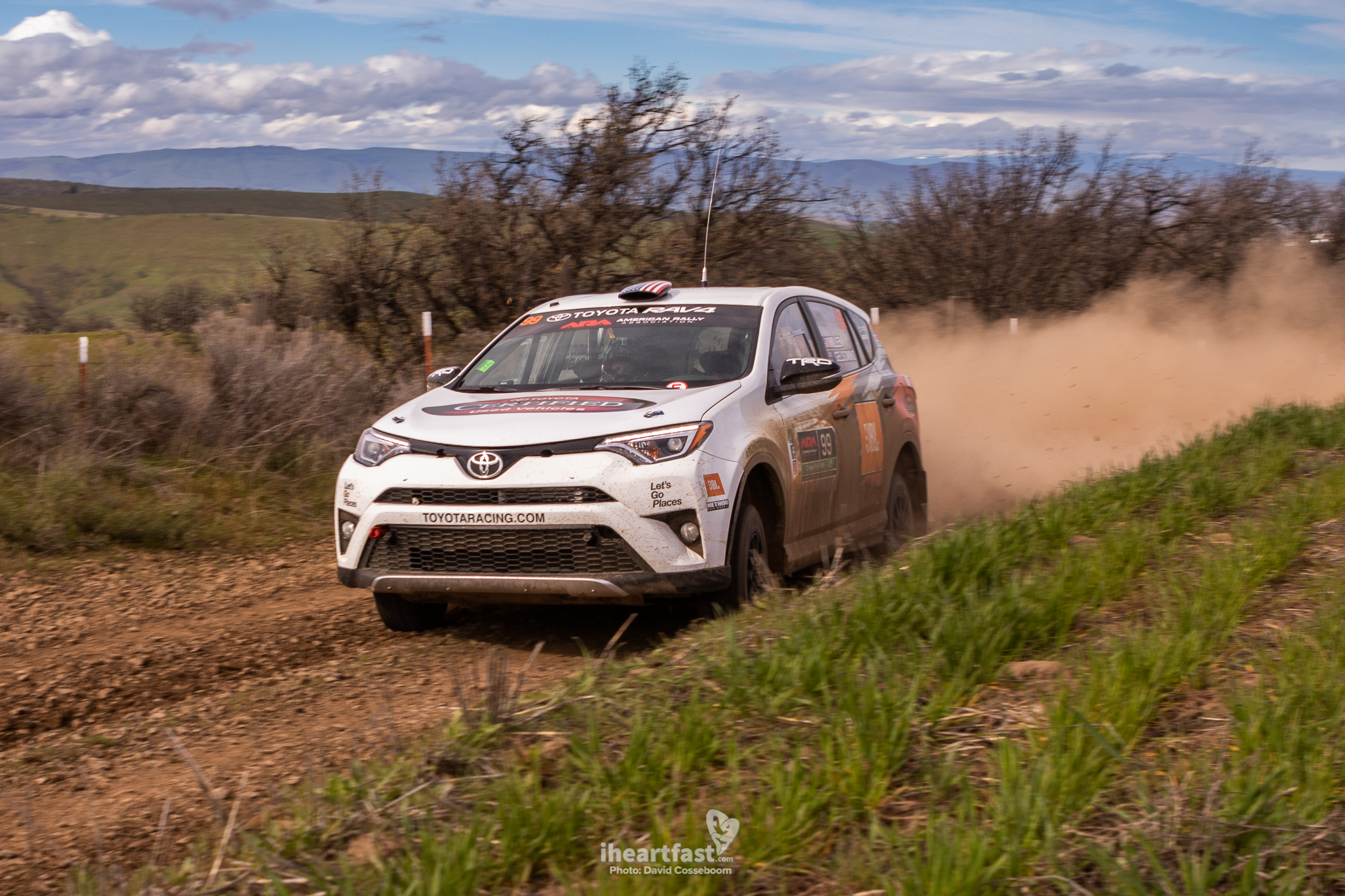 Normally I'd ask what what you had planned for the rest of the year, but with all the uncertainty about when things are going to get back to normal, that question is a lot more difficult to answer. So I guess, assuming things get back to normal sometime soon, what's on the agenda for later this year?
Rhianon: Unfortunately with all the cancelled or postponed events I can't really know right now. I hope that we will be back by Rally Idaho which is in July, but we have no idea. Alex and I are both scheduled to do that event so lets hope it happens.
Alex: That's unfortunately a question that we can't quite answer precisely. We touch base with our current drivers and teams and they are all ready once the situation normalizes and the calendars start having events again. I like to be optimistic and I feel that the last 3, 4 months of the year will be very busy again. Fingers crossed!
Rhianon: Stay safe everyone. Listen to what is advised and let's get the world back to some form of normality. 
Follow Alex on Facebook and Instagram @alexgelsomino and Rhianon on Facebook and Instagram @rhianongelsomino.