Q&A With Al Dantes Jr.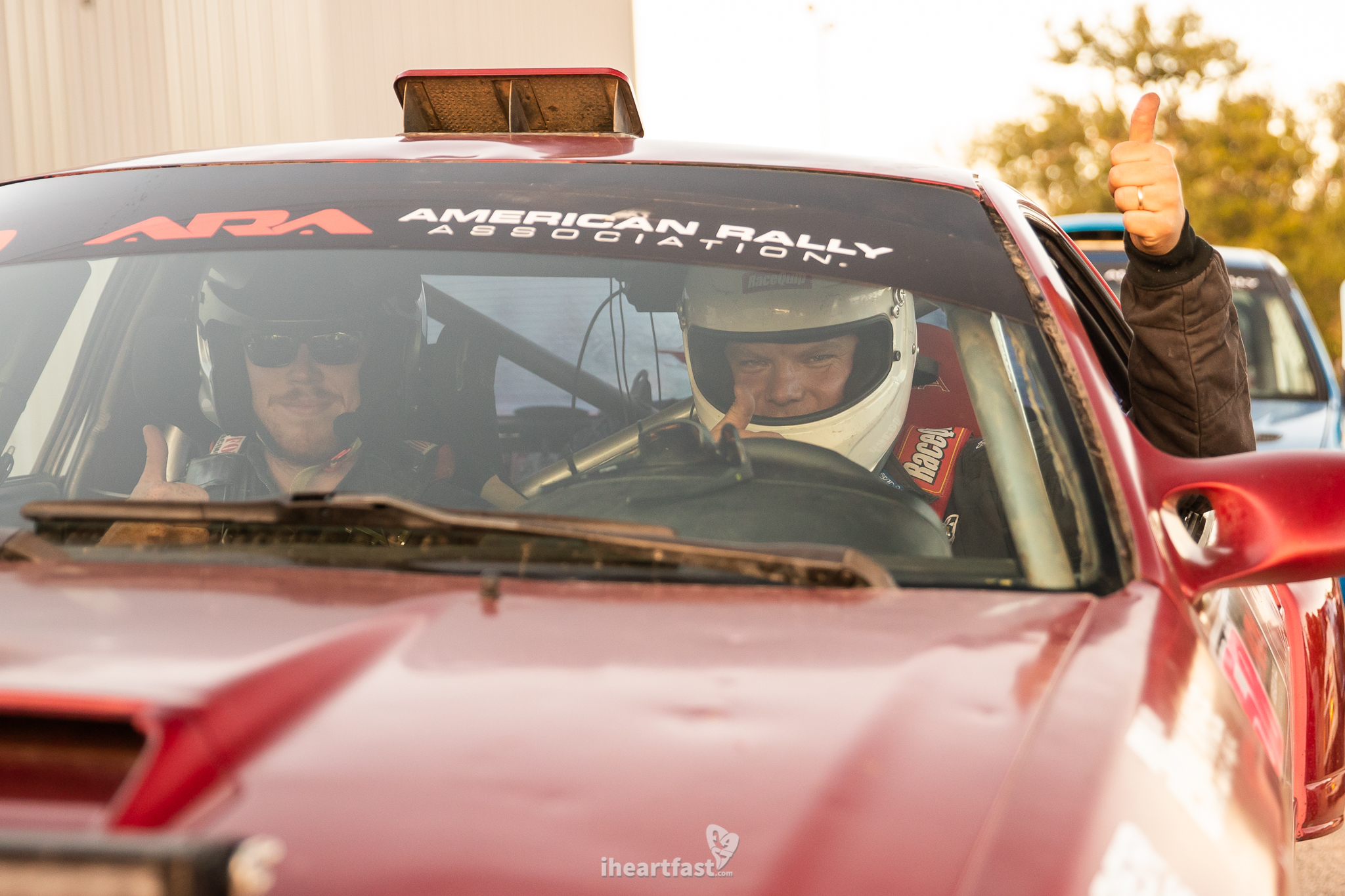 Al Dantes Jr. is the driver of the #50 car, an RX-7 named Rexine, with the Tower City Race Team. He has been involved in rally for over 20 years as a volunteer, driver and even taking on the role as the on-camera talent for American Rally Association. Al will be competing in his home rally at Lake Superior Performance Rally based in Houghton in the Upper Peninsula of Michigan in just over a week.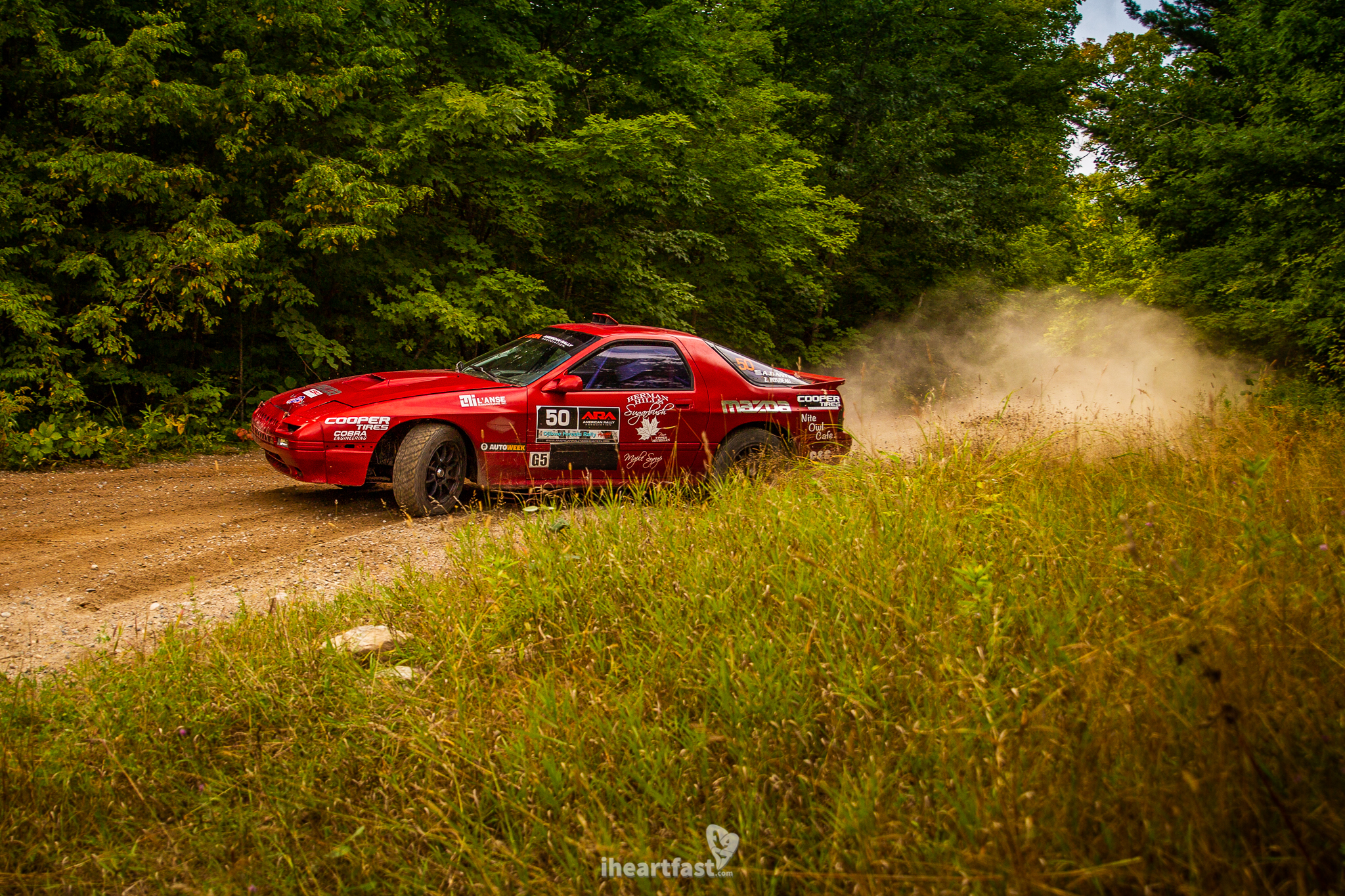 What got you interested in rally and what was your first event?
Volunteering as a Road Blocking Marshal with my Uncle Robert Snyder and cousin Brandon Snyder back in 1995. I remember standing in the backwoods of Kenton all night and then the Keweenaw the next day. The clincher was the awesome banquets where we could rub elbows with all our heros.
My first event was Mini LSPR 2007 with Brandon. We rented a '87 GTI from Paul Koll (The Rally Hippy and owner of Barefoot Racing). It was 30 stage miles on Moyle's property in Houghton in the middle of June. Extremely hot and dusty. We quickly learned rally is no joke, and you had to be a great driver to be competitive! I never rallied again for 5 years. 2012, I bought a Mk3 VR6 Jetta from Mike Merbach from Appleton. The funny connection? The orange car had made it's debut at the 2007 event. It has since been sold to Mad Mike Halley, and now he has sold it to a new rallyist down near Tulsa.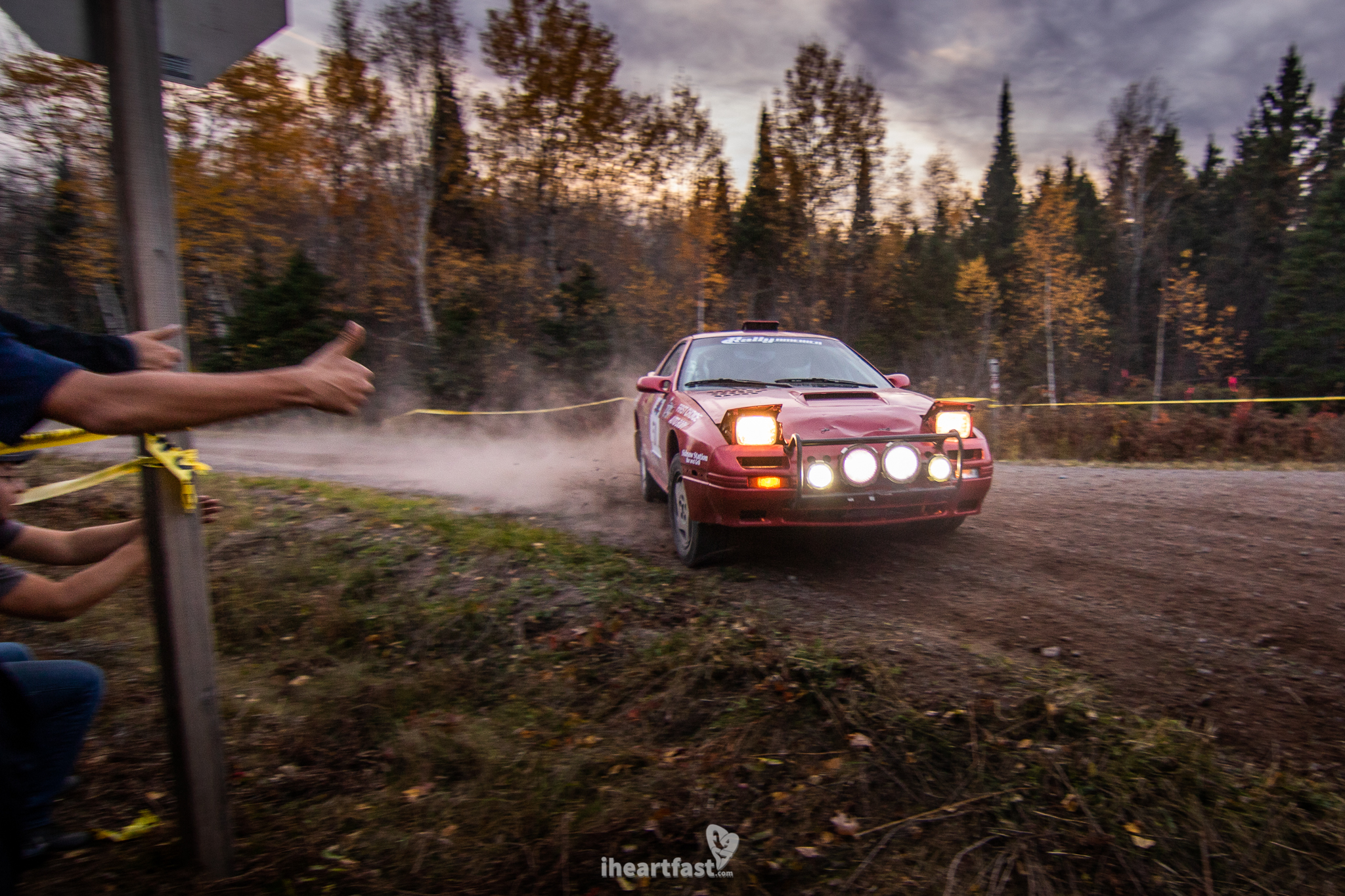 LSPR is coming up soon and takes place in your backyard. Do you have a favorite LSPR memory and what's your favorite stage?
I have 2 major memories from LSPR:
First was running a perfectly clean and uneventful 2017 event.  We finished on the National 2WD podium and shared a champagne spray with Ryan Millen, Rhiannon, and the Weird Beard team.  This was Rexine's first LSPR and the scene and crowd on the Portage Canal was unforgettable.
2nd best memory has been all of the moments with my Race Team. Each and every friend who has volunteered and spent the weekend with us has made the sport amazing for me. If I had to do this alone again, I would retire. Thank you all!
Favorite stage? Without question, Herman. Any and every time you finish this stage, your heart is out of control. The stage has every single element. Fast, flowing, blind turning crests. Super tight and twisty with linking turns. Long sweepers. Jumps, hills, bedrock. It is the best!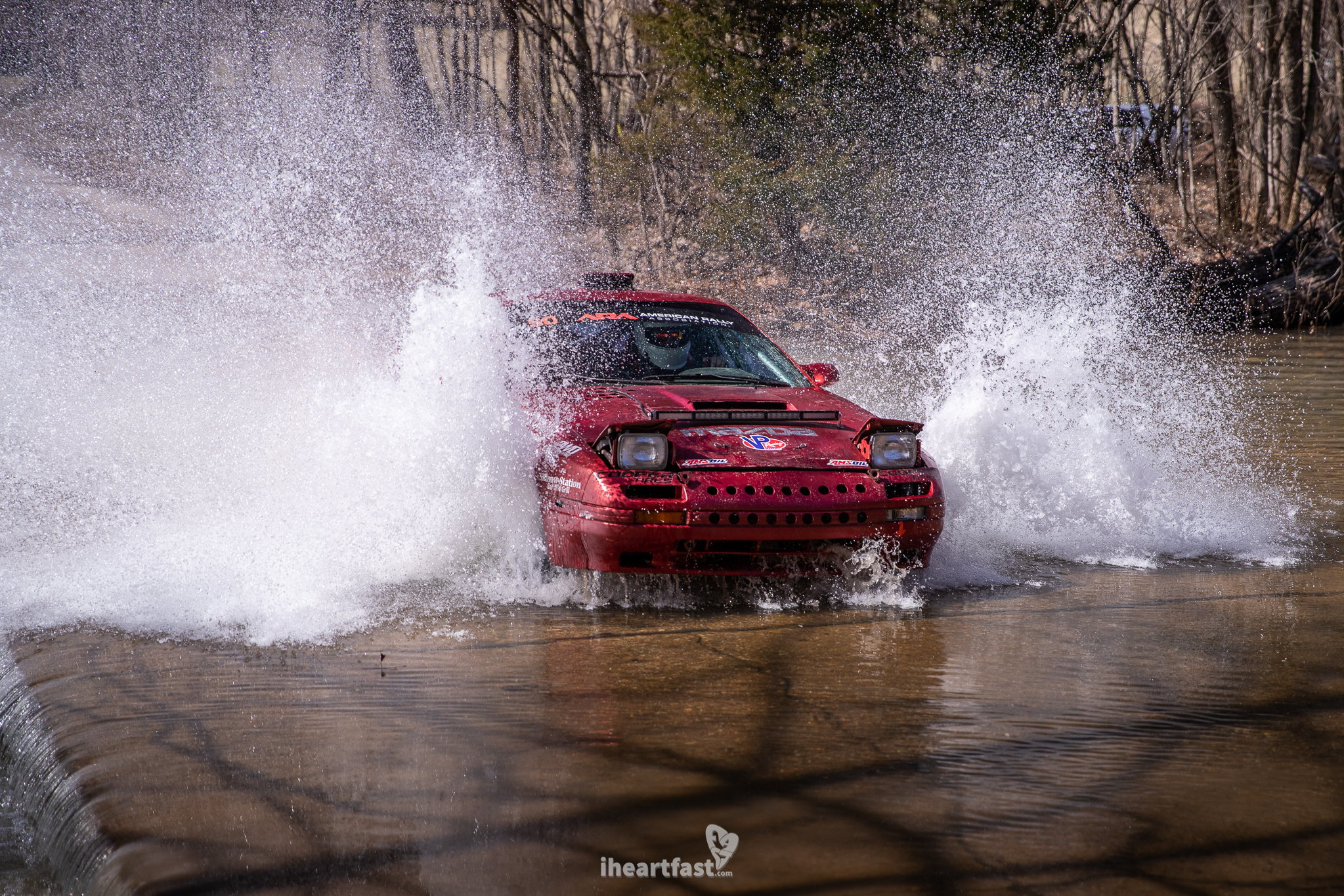 You recently swapped a LS motor into your RX-7, what kind of impact has this had on your approach to driving?
It changed everything! I haven't been able to source a manual transmission yet, so I have been running a 4L60E with only 2nd and 3rd gear. I've been pretty cautious as I learn. It definitely stinks not being able to clutch kick or downshift, etc. I also don't have a hydraulic handbrake, so a lot of my driving is by flow or in anticipation. When it's good, it's good, but when it's bad, it really stinks. Tons of power, and metric tons of braking! The torque is super flat. The biggest con is it added a ton of breakables under the car. My major planned improvement for LSPR is skidplating and bashproofing.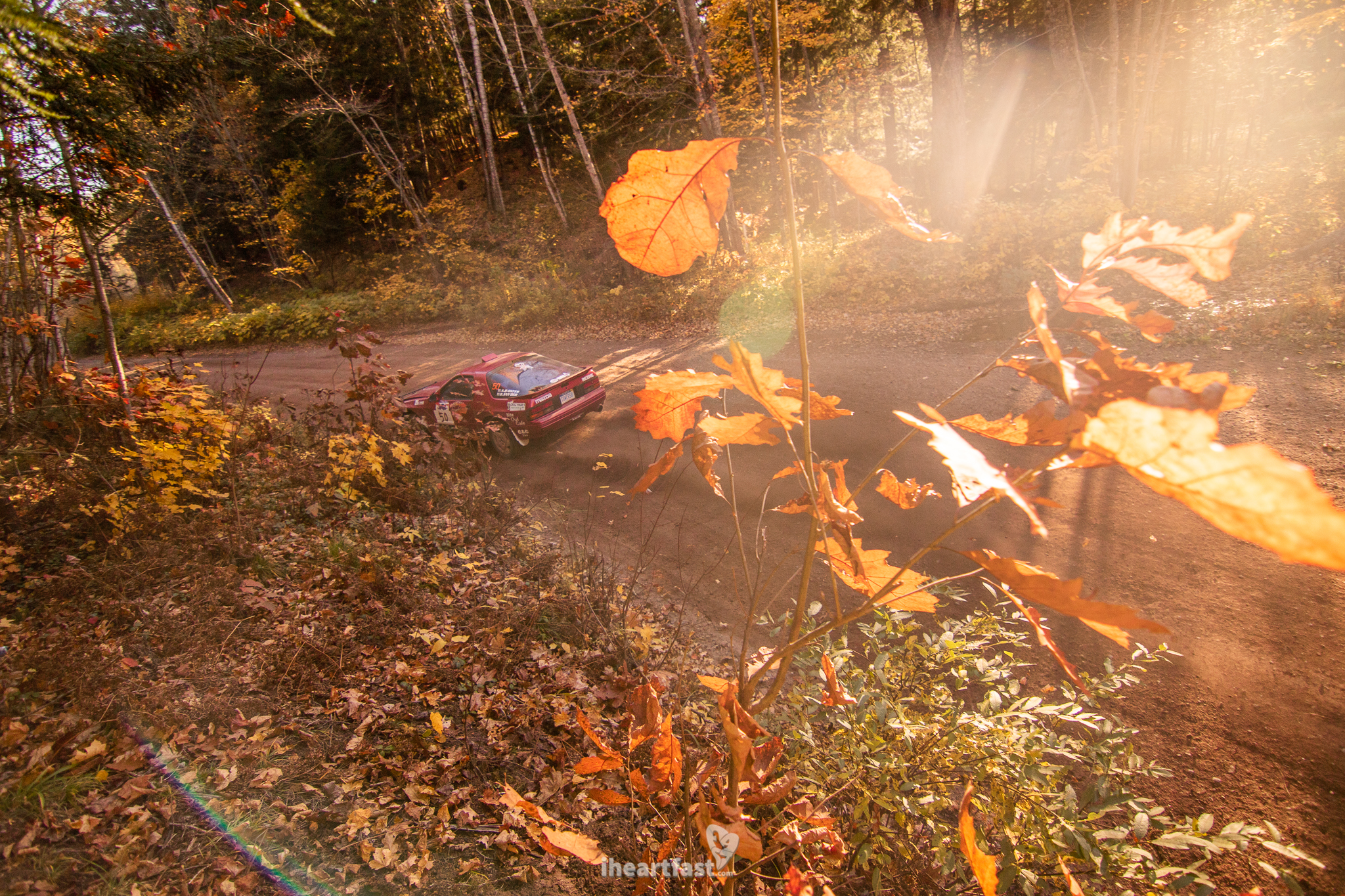 You're a self proclaimed Yooper, for everyone who doesn't know what's a Yooper?
A Yooper is a word used to describe a resident of the Upper Peninsula of Michigan. It is NOT a title that can be acquired. We have people from the Lower Peninsula, Wisconsin, or other states who have lived in the UP for over 20 years. We still call them Trolls (folks who live under the bridge), cheeseheads, or etc. We like to take sauna, drink beer, eat pasties, and go muddin'. Most Yoopers have a deer camp where they hunt for 3 weeks a year. Usually only actually hunt the first 2 days and go "camp-hopping" the rest of the time.
Yoopers have a habit of saying 'youse guy's' or often putting 'eh' after a statement. ie; Hey,youse guys, we're proud to be Yoopers, eh?.
A Yooper is a different breed indeed!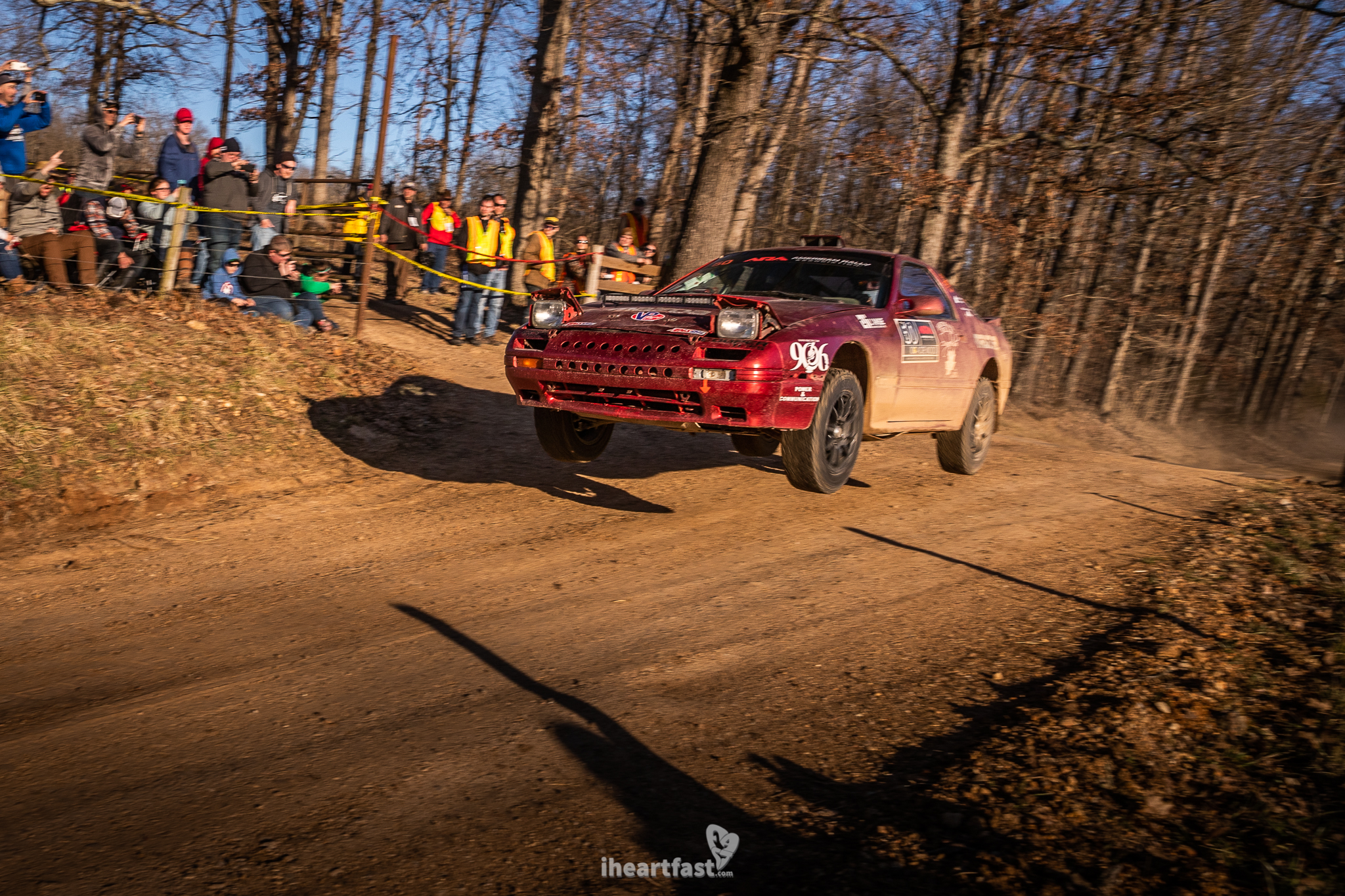 Your rally team's name is Tower City Race Team. What's the story behind the name and who else is on the team?
The Tower City name was founded in 2004, when my brothers and I entered our first race. It was a mud drag and the Team Name line on the registration needed filling. My father's family founded and logged the town of Herman (current population 45, and home to the best rally stage in the US). I was born there, and bought a house there in 2004. On the Herman Hills, there are 3 600 foot radio towers, and in the 1900s a 100 foot fire tower with observation booth on top. In my teens, my buddies and I would shoot fireworks off the fire tower. Soooo long story short, in 2004, Tower City Race Team was founded on the spot. A bit of history, we did Mud Dragging for 7 years and won a couple Upper Peninsula Championships. My wife, Jamie, actually holds the all time Stock Class fastest pass record. We then did Dirt Track stock cars for 5 years with 4 cars. My brother, #85 Elwood Niemi also does Short Course Off Road Racing with the Tower City Race Team Off Road Division. They compete at Crandon, Bark River, Lena Dirt City MotorPlex, and Elk River. Now, 2019 will be the 8th year that I've been doing stage rally and we just signed our 4th rally car with #873, Kyle Cooper / Matt Brettschneider
The Rally Division is:
#50 Al Dantes / Brandon Snyder
#85 Elwood Niemi / Marty Passuello
#201 Adam VanDamme / Jacob Carlson
#873 Kyle Cooper / Matthew Brettschneider
This LSPR weekend we have 2 honorary cars with the old farts joining us.
#608 Eric Carlson / Camille Carlson
#12 Steve Gingras / Katie Gingras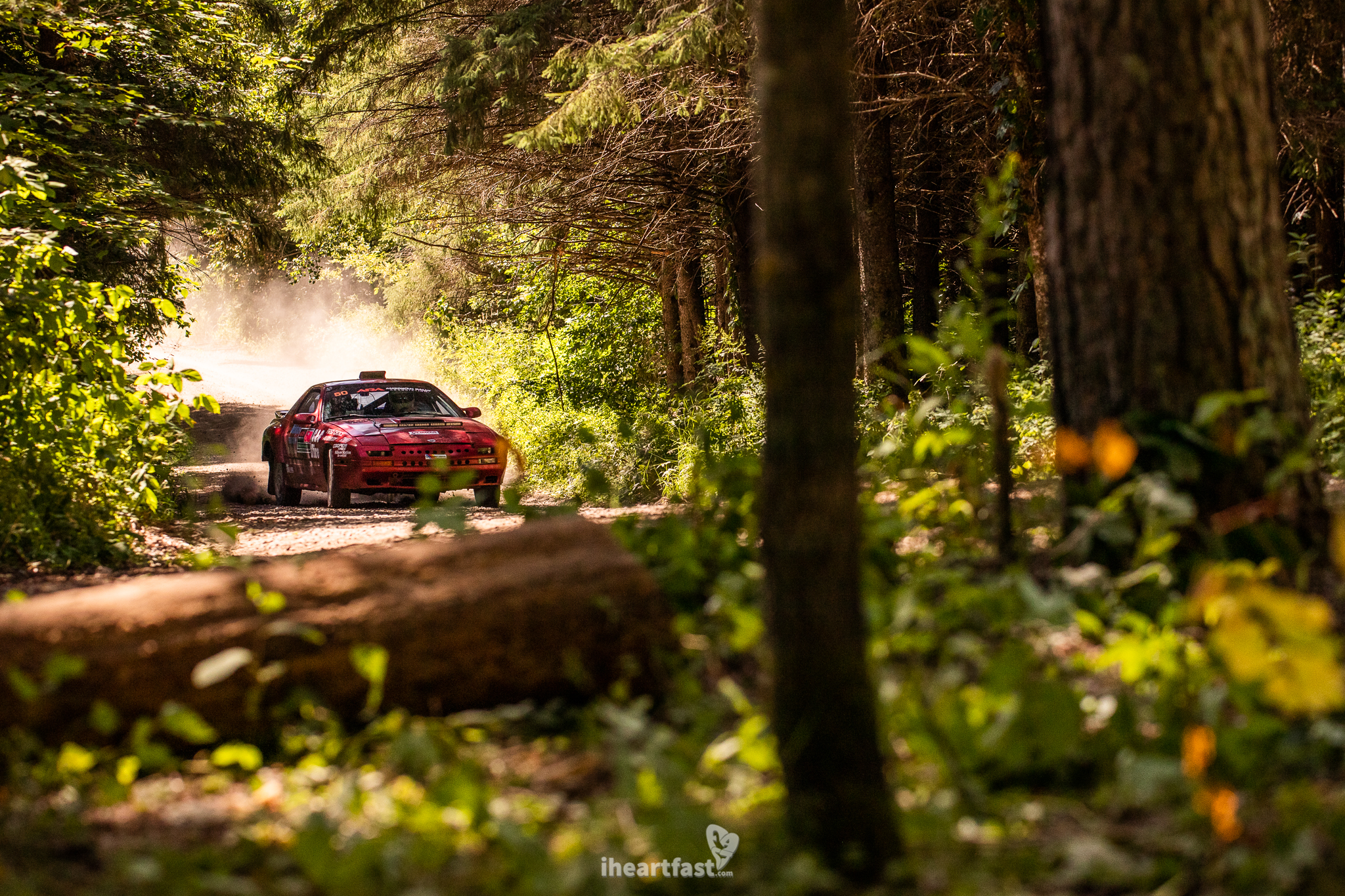 If you could choose any car to drive in a rally, what car would it be and why?
I would really like to drive Seamus' or McKenna's Escort! Any stage, any rally! I'm a Chevy guy, but DANNNNNGGGG those cars look fun! Proper suspension and gearing. They always sound so angry and violent. Just raw speed and gravel throwing ferocity!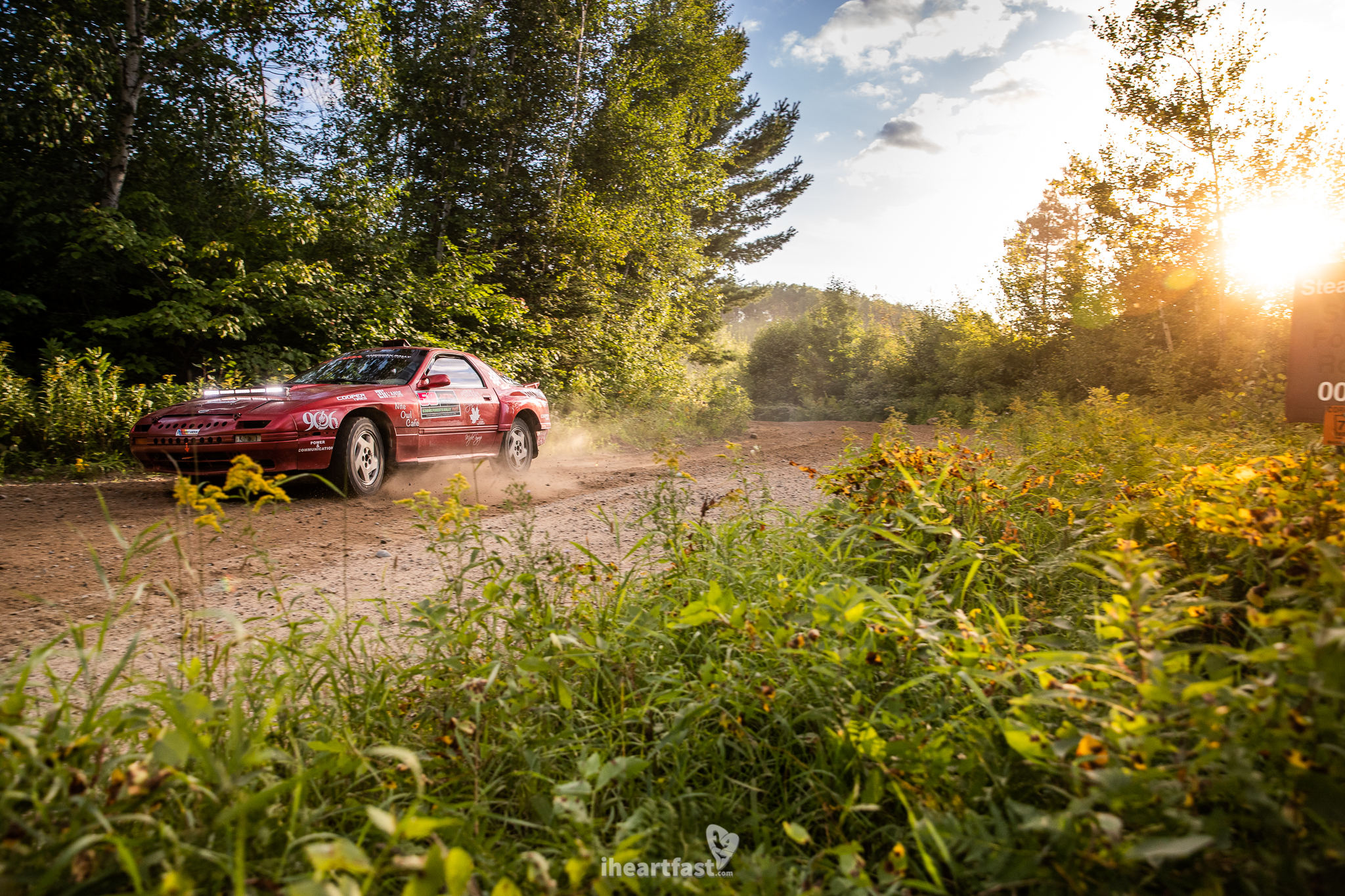 You have six daughters, will we be seeing any of them on a rally stage sometime soon?
I don't think so. Each of my children has their own personalities and hobbies. None of them race. My brute, Dannii made a concerted effort to help me in the garage with the swap. That was special. Aaliyah is the technical minded one who might be able to conned into codriving someday.
Actual fun fact: only one of my children (Arieanna) has been in the woods to see me rally! It is my escape. They love the team and supporting it, but they stay home while I'm on the road. We'll see! MAYBE this is the year they get to go out and freeze in the Northwoods!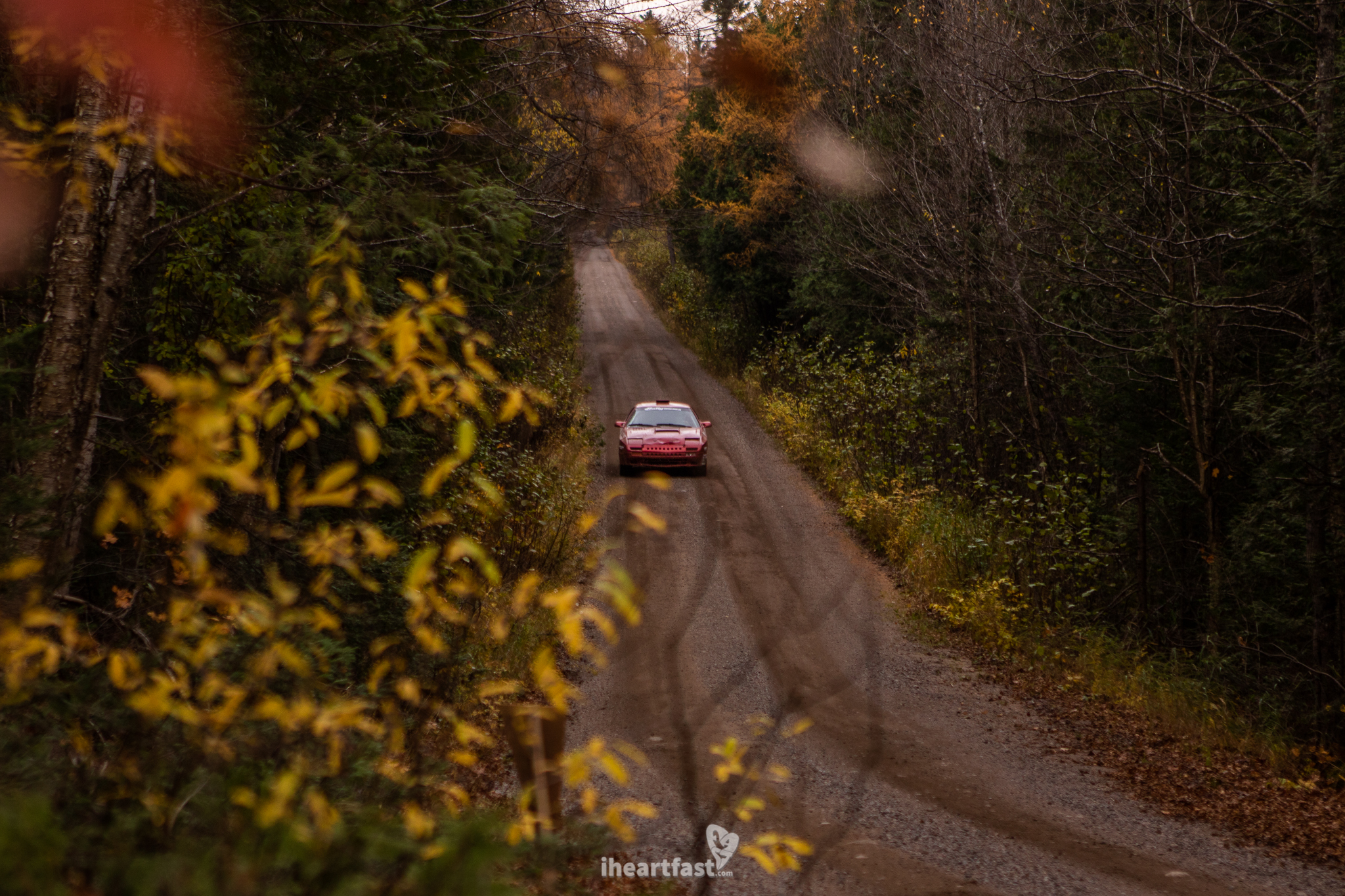 The 2019 season is coming to an end, what's in store for next year?
Next year, hmmmmmm. I have no grandiose plans, but I do hope Rexine behaves so I can improve her. I know I've been lucky as far as keeping both my rally cars dent free (relatively speaking).
I would like to get a 6 speed in the car next spring. Just need money, right? After that, I would LOVE to get some JVAB suspension on the car. Most folks don't know, but the car has been running stock suspension for the last 15 years. Tokico Blues rear and Bilstein 30mms in the front.
For Events, I will be committing to 100 Acre Wood and Central UP Rally. I visited Sno Drift for the first time last year. It intrigued me, and I'll leave it at that. All in all, I hope the LS swap makes rally sustainable and affordable for me. As long as it still makes sense, I will do my damndest to keep supporting the awesome organizers, volunteers, and fellow teams of the Midwest!
I'd like to give a special thank you to my 2019 season sponsors:
J&R Automotive Service of Baraga
Hoffman Building Supply
Pizza Shack of L'Anse
Homestead Graphics & Design
McIntyre Trucking
Nite Owl Cafe
906 communications
First Choice Auto Body Inc
C&C Tire of L'Anse
The Sidnaw Station
Herman Hills Sugar Bush
L'Anse Manufacturing and Technology, Inc
Align Chiropractic
Make sure to follow Al and the rest of the Tower City Race Team on Facebook and Instagram @towercityraceteam