2019 ARA Ojibwe Forests Rally
Mosquitos and wolves and bears, oh my, that was the story of the 2019 American Rally Association Ojibwe Forests Rally. The mosquitos were unrelenting, as they swarmed around the road and if you dare sneak a few feet deeper into the woods their numbers doubled and tripled. Some speak of a pack of mosquitos, the size of feral hogs, roaming the forest. A bear was spotted on recce, a wolf on a transit, and, oh yah, there was some exciting rally action as well.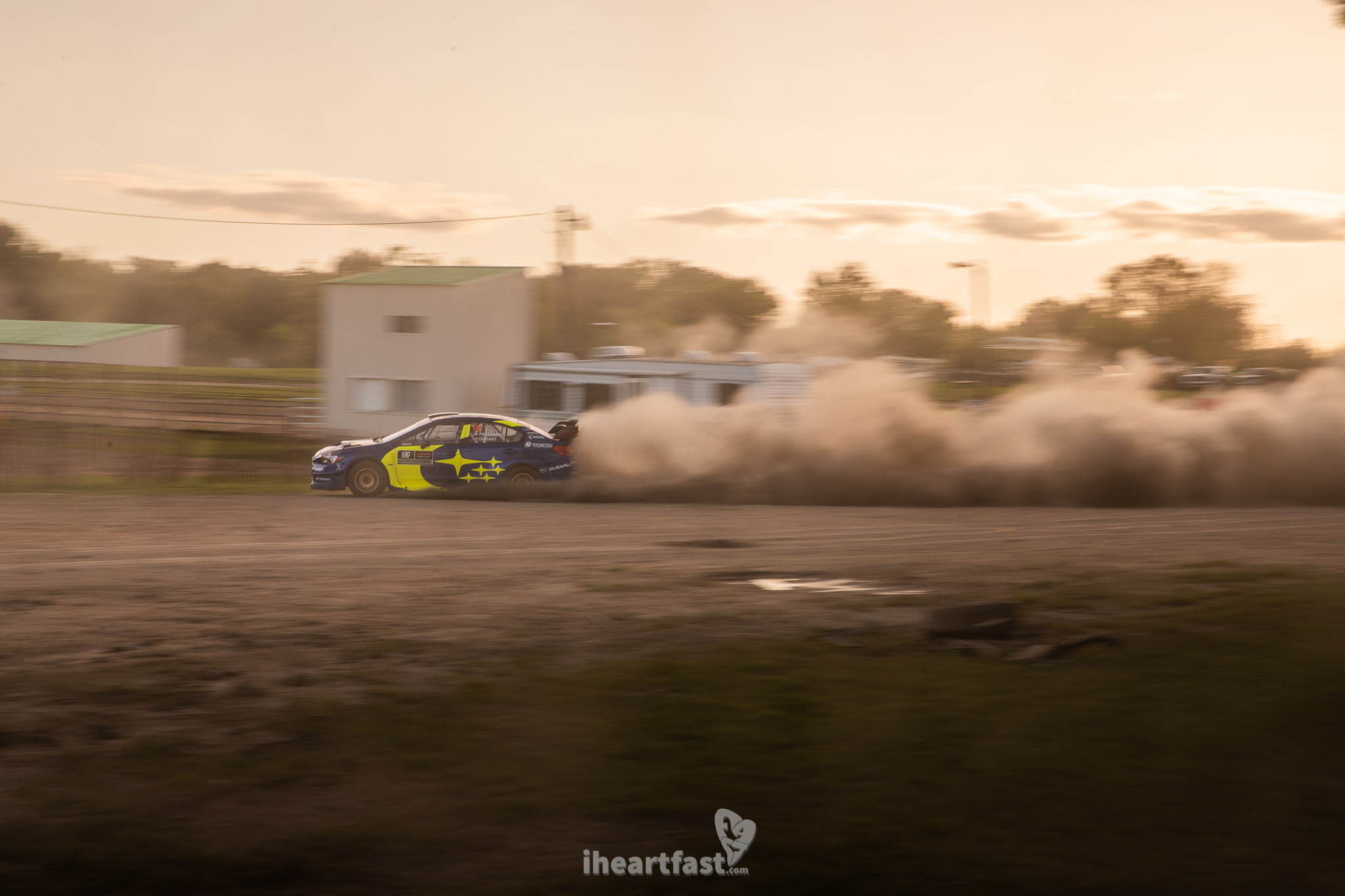 The action got started on Thursday night at the Becker County Fairgrounds in Detroit Lakes, MN with two Super Special Spectator stages put on as a special thank you to all of the volunteers and workers. It would be a close one at the top with only 0.2 seconds separating the two Subaru Motorsports USA cars, with David Higgins/Craig Drew with the edge over Travis Pastrana/Robbie Durant. The McKenna Motorsports Ford Fiesta of Barry McKenna and James Fulton would hold down the third spot, but the real test would get underway as the competition moved to the forests.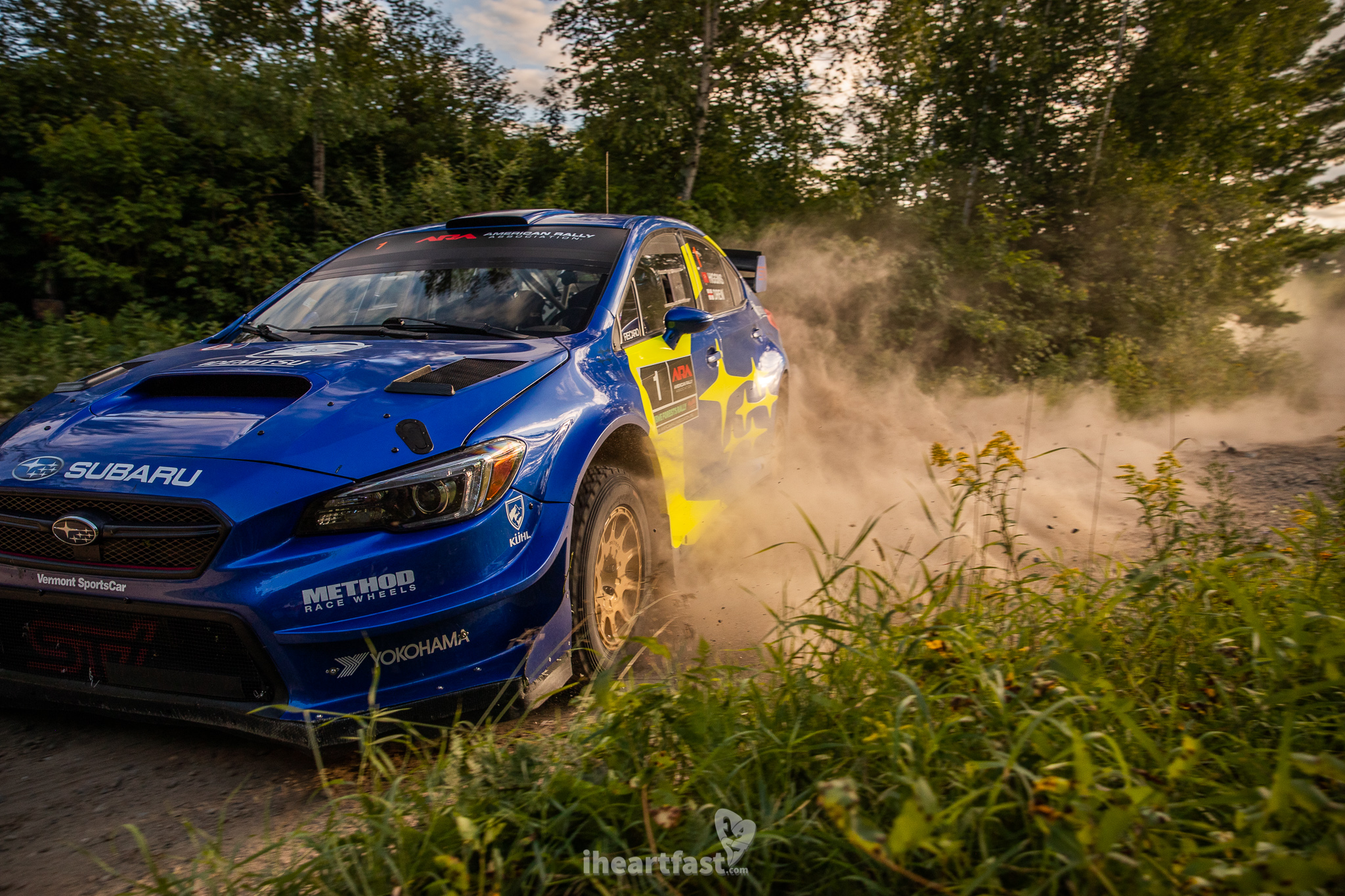 Friday's Stages
Friday's stages featured two loops through a set of three forest stages, including two passes over the famous Red Bull Crossroads jump. Only seven seconds would separate the top three after the first forest stage, but Pastrana would suffer a puncture on the next stage, losing over 30 seconds and second place to McKenna.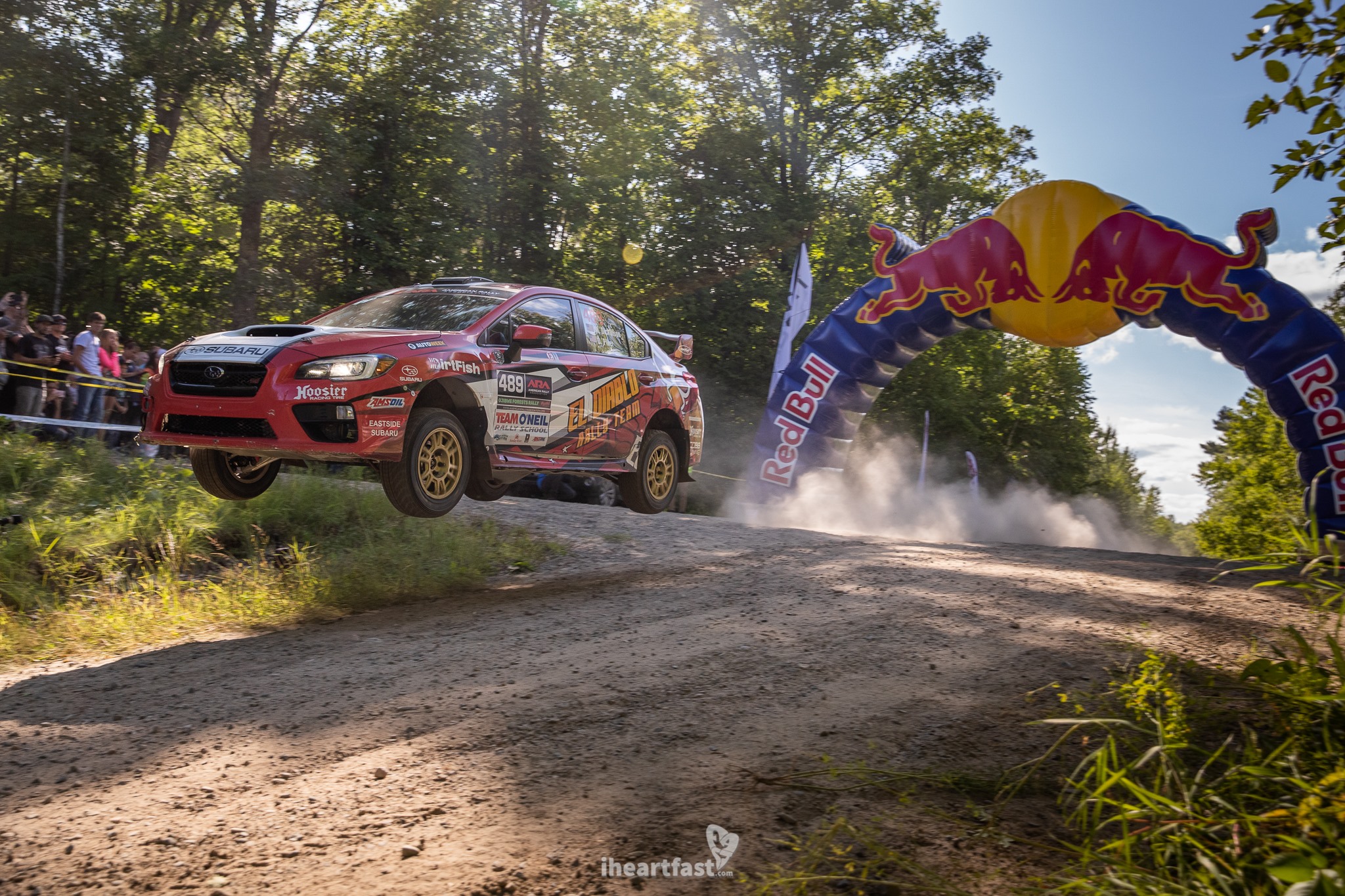 The award for biggest jump over was a hotly contested one with both Seehorn Rally Team, Jeff Seehorn and Cody Crawford, and El Diablo Rally Team, Matt Dickinson and Daniel Piker, laying claim to the crown. Matt said of their flight over the jump, "When I came around the corner to the approach there was only a single set of tracks, and I knew everyone in front of me knew the line, so I just lined it up and sent it." Both flew in excess of 100 feet, but with no distance markers it was hard to say exactly how far. Tadd Rigsby and Camron Harshman showed that UTVs can fly right along with the cars. Tadd would roll his Can-Am maverick later on Friday, but was able to continue on, even after taking a few trees with him. "It blew a belt, then it blew a corner, then it rolled, then it landed on the wheels so we just kept going," Tadd said of the incident.
Friday would end with Higgins and Drew solidly in the lead, taking stage wins on all six stages and ending the day with nearly a minute between them and McKenna and Fulton in second. Pastrana and Durant were sitting in third dropping more time and now almost two and half minutes behind the leaders. There was still a lot of rally to go with seven forest stages and 2 Super Special Spectator stages back at the Fairgrounds on Saturday night.
Saturday's Competition
Saturday would be a rough day for quite a few teams. Pastrana took an excursion into the forest and got real cozy with a tree causing some cosmetic damage to the front of his Subaru. He would be able to get out and continue on, but it would cost him more valuable time. He was one of the lucky ones. Stage 10 would claim a few casualties including the CPD Subaru of Lauchlin O'Sullivan and Scott Putnam, the Fiesta of Chase Hovinga and Glen Ray and the Go Speed Racing Fiesta of Robert Sanders and Karen Jankowski.
"This weekend's Ojibwe Forests Rally was my 8th time competing here and it was Rob's 8th rally this season and only his second writing his own notes. He did a great job all weekend, from recce to the race driving well and we had an absolute blast. The roads on Saturday were tricky and pretty slippy in places. We had a small off on the last day due to an extra slippy corner but even that Rob took in stride saying it was first off and he learned a lot even from that. Thompson Racing Fabrication built a very solid car so after a few repairs we should be ready to tackle STPR rally in a couple of weeks just in time for my birthday," Jankowski said.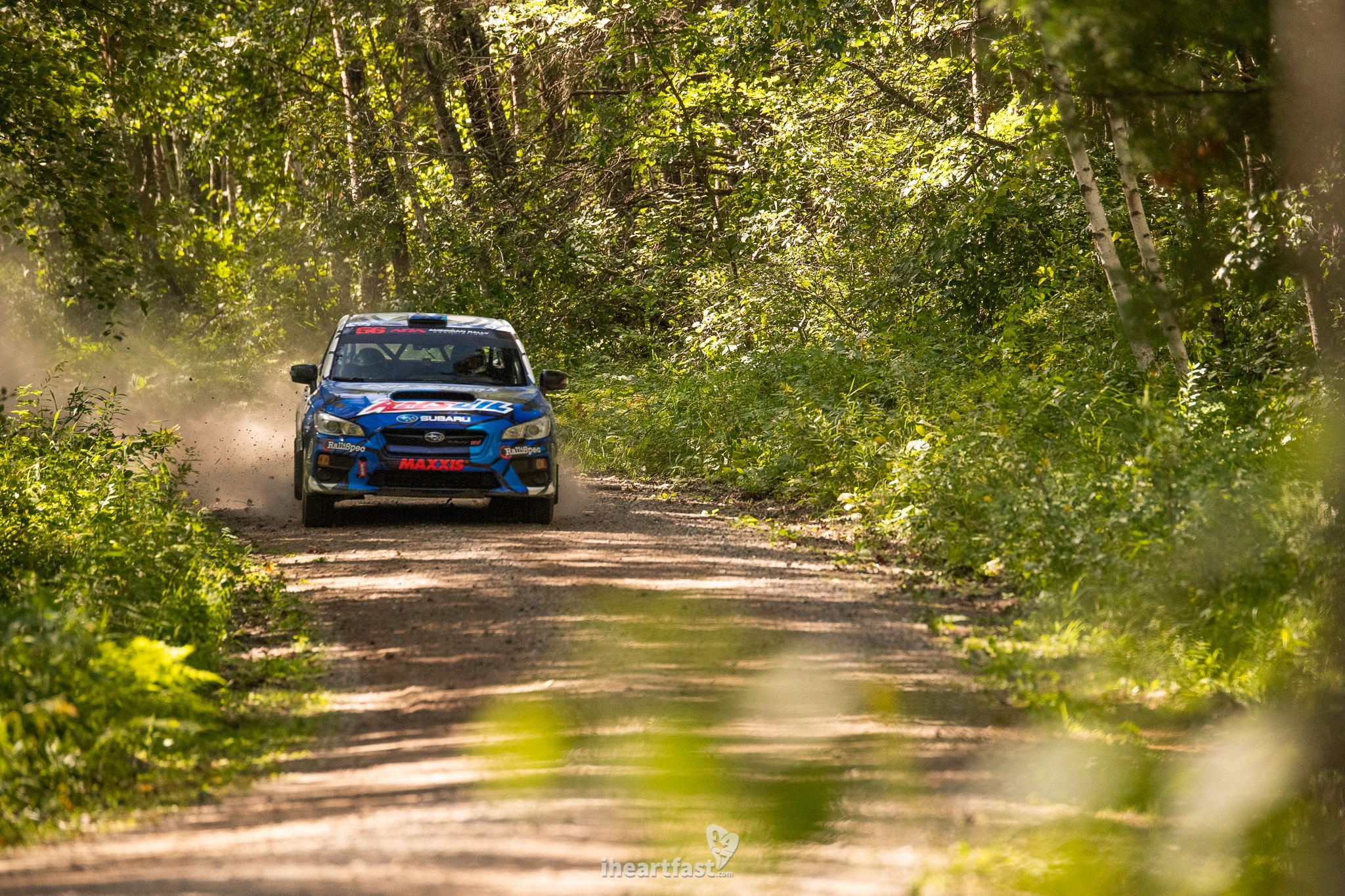 The weekend's casualties wouldn't end there. Just about a tenth of a mile into Stage 13 he would suffer an off causing damage to both the front and the rear of his Subaru. The car would stop blocking the road and the car behind him would not be able to get by, causing a long delay before cars could proceed through the course again.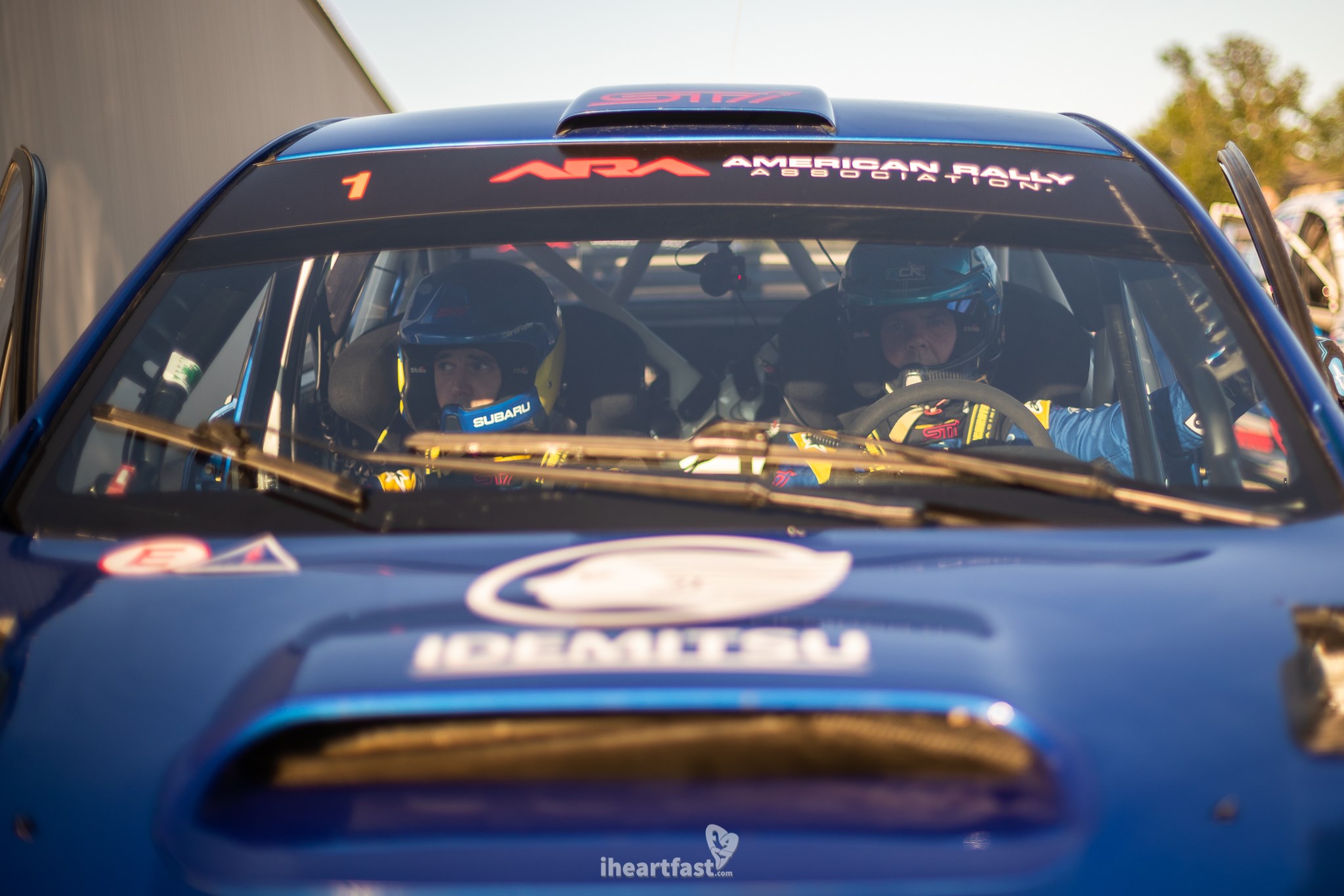 Higgins and Drew however would make it through unscathed, taking home the victory over McKenna and Fulton, with Pastrana and Durant taking home the final podium spot. "Ojibwe was a great event for us. After the disappointment of Idaho it was important we bounce back, which we've done now with two straight victories. It's always fun having Travis back on the team, and we were determined to go hard from the start and show that we are still the team to beat in America. Winning every stage on Day 2 was satisfying, but more satisfying was also winning most of the stages on Day 3 whilst trying to stay out of trouble and in the middle of the road. It sets us up well for the final 2 rounds of the series, where hopefully we can bring home our 8th National Championship in 9 years," said Drew.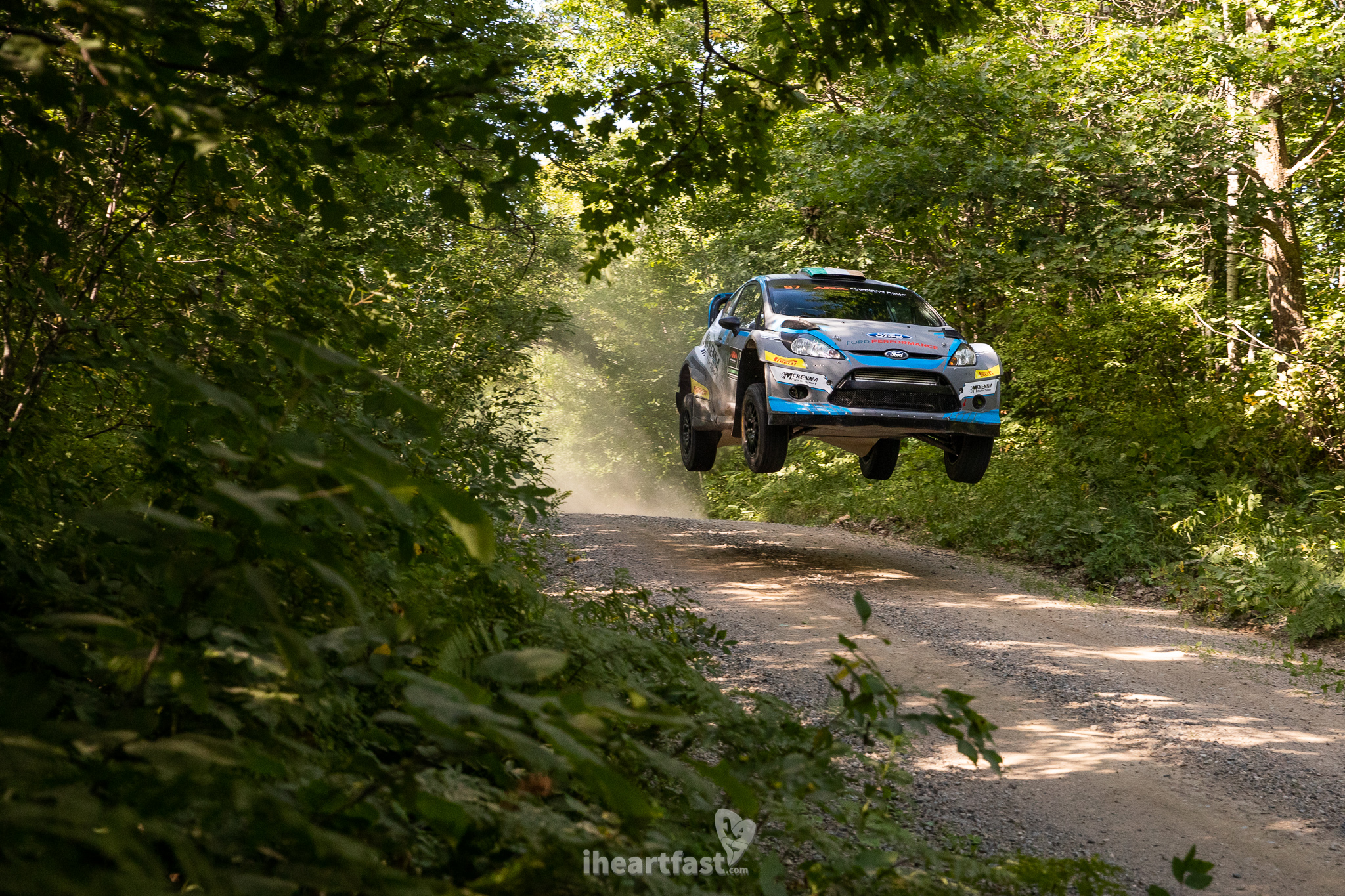 The victory would extend Higgins' lead in the 2019 Championship standings with just two events left. Piotr Fetela who finished just off the podium in fourth holds onto the second spot in the overall Championship. McKenna sits in striking distance in third.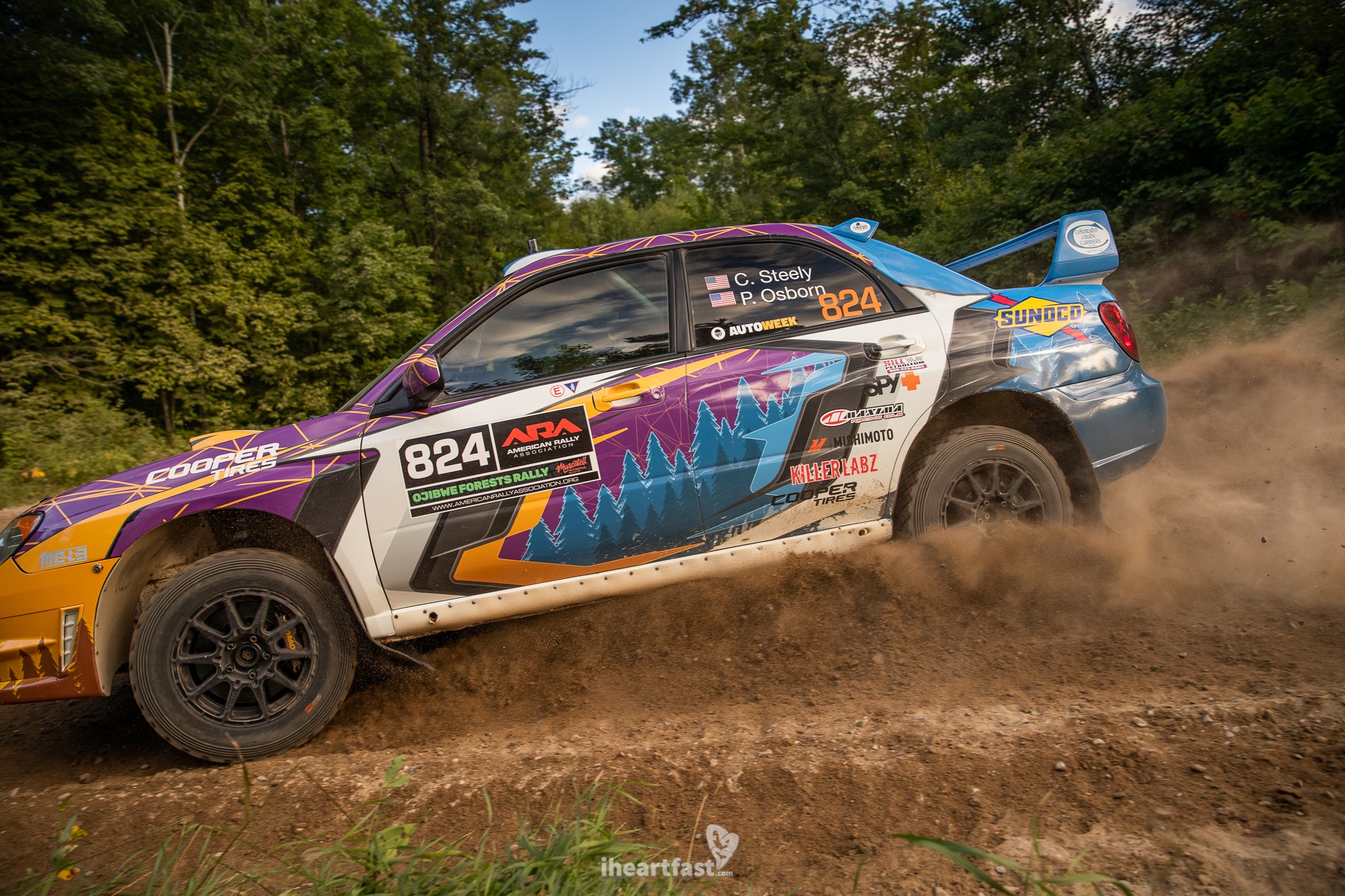 L4WD
With Seehorn out of the L4WD competition, O.D.D. Racing's Cameron Steeley and Preston Osborne seized the opportunity and took home the victory over El Diablo Rally Team of Matt Dickinson and Daniel Piker. Preston elaborated on their victory, "We had a flat on each of the final two stages. The first flat damaged the brake caliper, so we had little brakes for that stage. In service all we could do was pinch off the line, so we had only 3 brakes for the last stage. Clean otherwise!"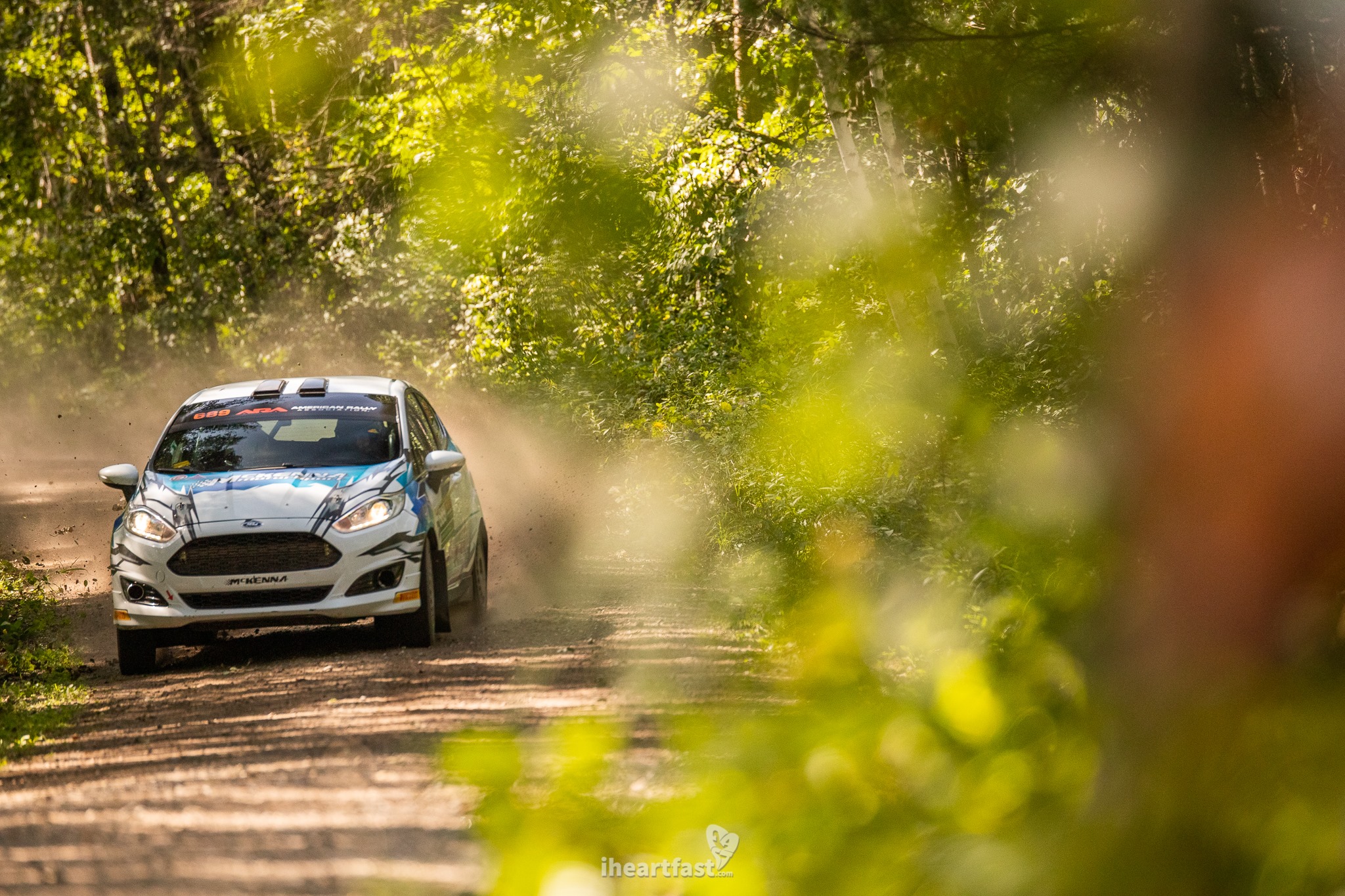 O2WD
Ryan Booth, alongside Rhianon Gelsomino had the drive of the rally, setting impressive times all weekend and getting faster every stage, in only his fifth rally taking home the win in O2WD by eight minutes over Erik Potts and Claudia Barbera. Keanna Erickson-Chang and Alex Gelsomino suffered a blowout with only three stages to go that cost them a bunch of time and momentarily dropped them off the podium. Determined to make their way back in to the top three, they pushed hard through the final stages and regained the final podium spot.
NA4WD
The husband and wife team of Blake Lind and Tricia Lind came into Ojibwe Forests Rally looking to wrap up their second consecutive NA4WD Championship, and they did just that by taking the victory by nearly five and a half minutes over Michael Engle and Danny Norkus. Blake said of the Championship, "This was our second time making the trip out to Minnesota from our home region in the Pacific Northwest, It's a special event for us because it's where we secured our 2018 National Championship (NA4WD Class) and to be able to come back this year and secure the class Championship once again has been an incredible experience!"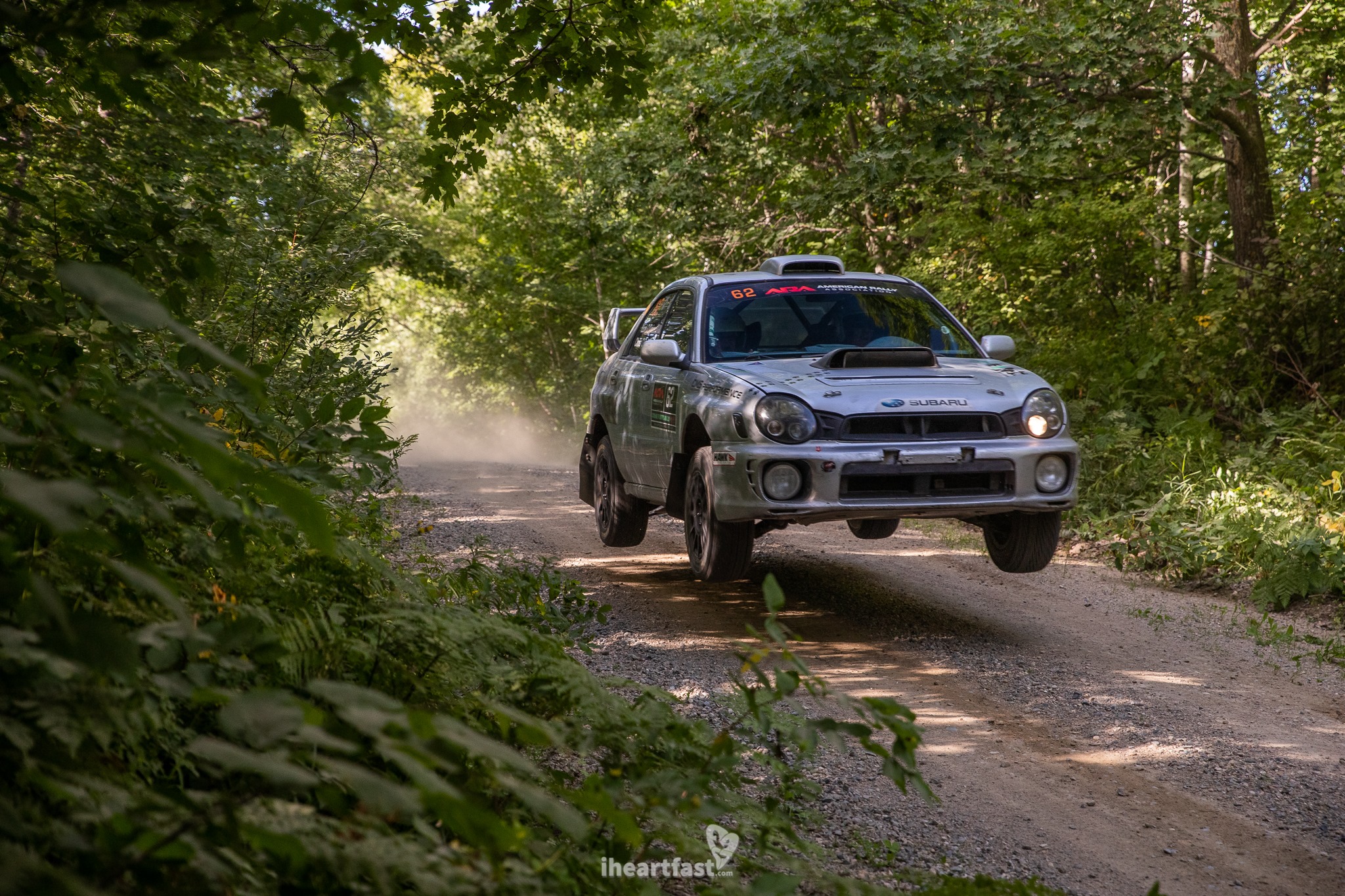 Regional Competiton
In regional action, Chris O'Driscoll and Lori O'Driscoll took the L4WD and overall regional victory by over five minutes. "Such fun roads! Loved writing notes for them. Started the first stage on Friday with the clutch sticking to the floor. Chris had to lift it up with his foot, thought it was over before it started! It all worked out and we went good!" said Lori of the rally.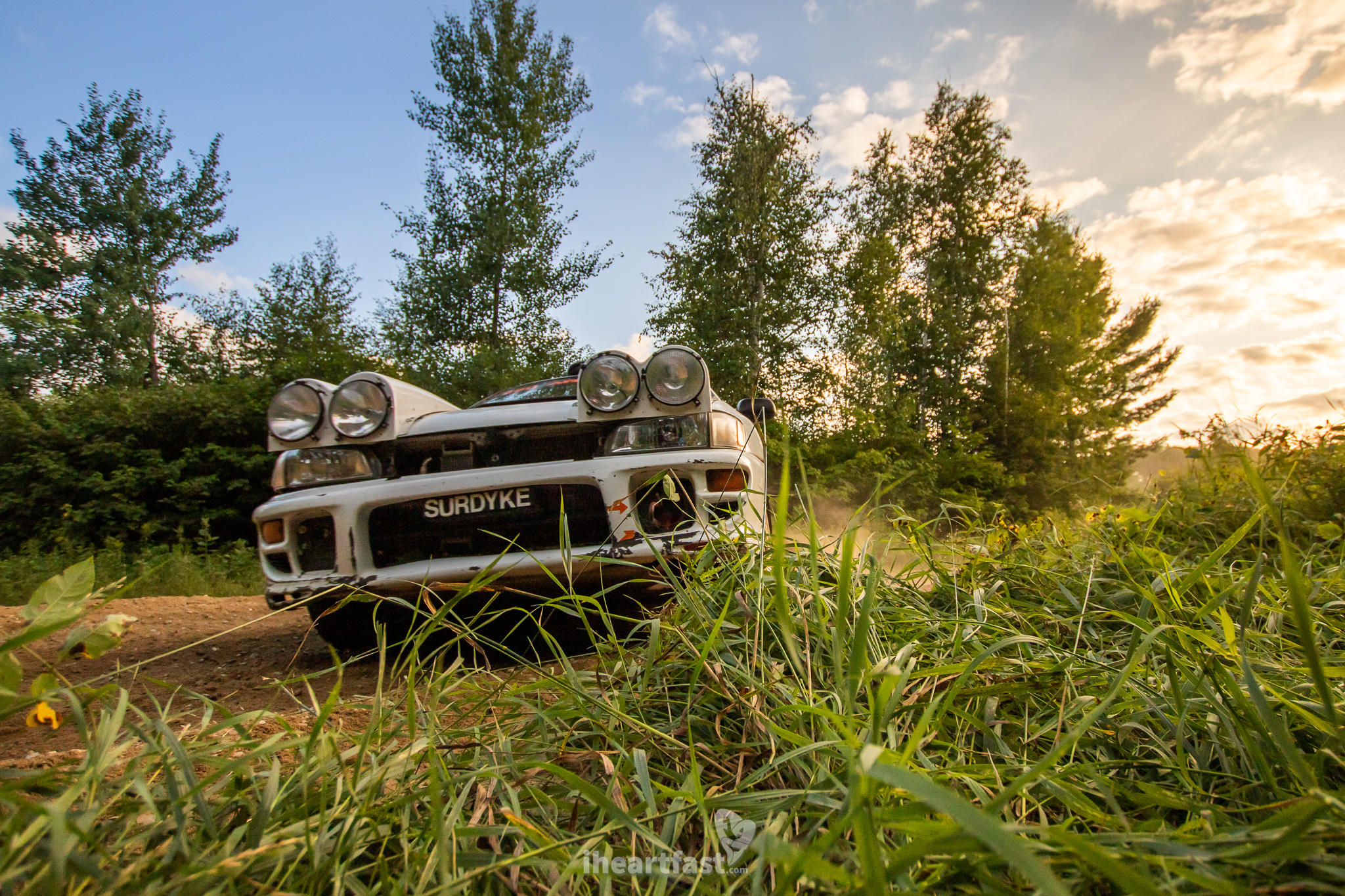 Chuck Surdyke and Colin Vickman won the regional NA4WD class in a tight one over Jordan Locker and Tom Addison. Eric Carlson and Jacob Carlson took the regional victory in O4WD over Jared Halpin and Tiffany MacDonald. Paul Johansen and Susi Little fought off Scott Parrott and Ian Holmes, who suffered an off on Stage 11, to take the regional victory in O2WD. In L2WD Kyle Turner and Kevin Turner outran The Weird Beard Rally Team of Mike Erickson and Jacob Good for the victory.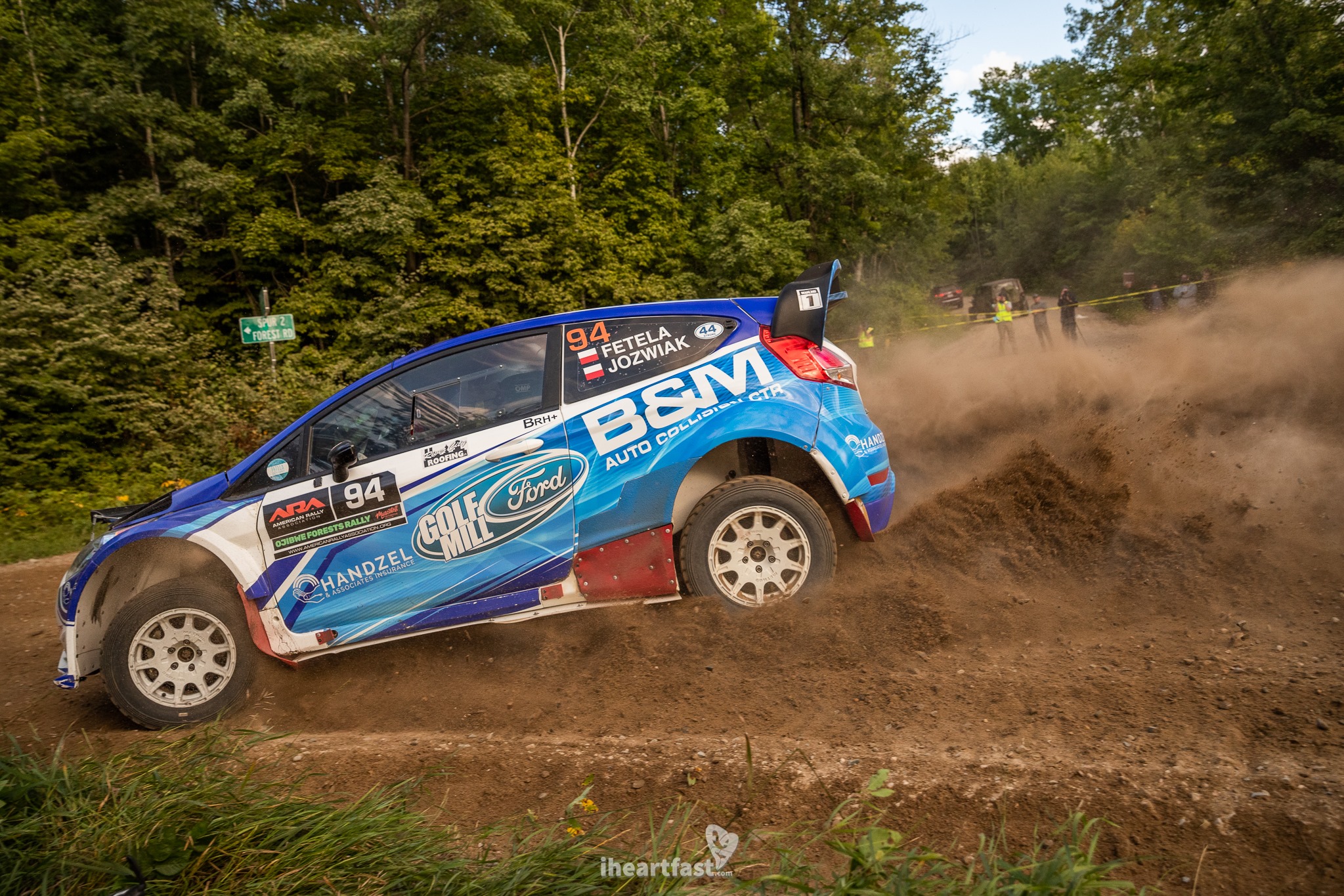 Next up on the ARA schedule is Susquehannok Trail Performance Rally, STPR in Wellsboro, PA on September 13 & 14. For full results and more information check out the American Rally Association site.
Follow iheartfast on Facebook and Instagram @iheartfast_official to stay up to date and see the best photos.