2018 WRC Rally Italia Sardegna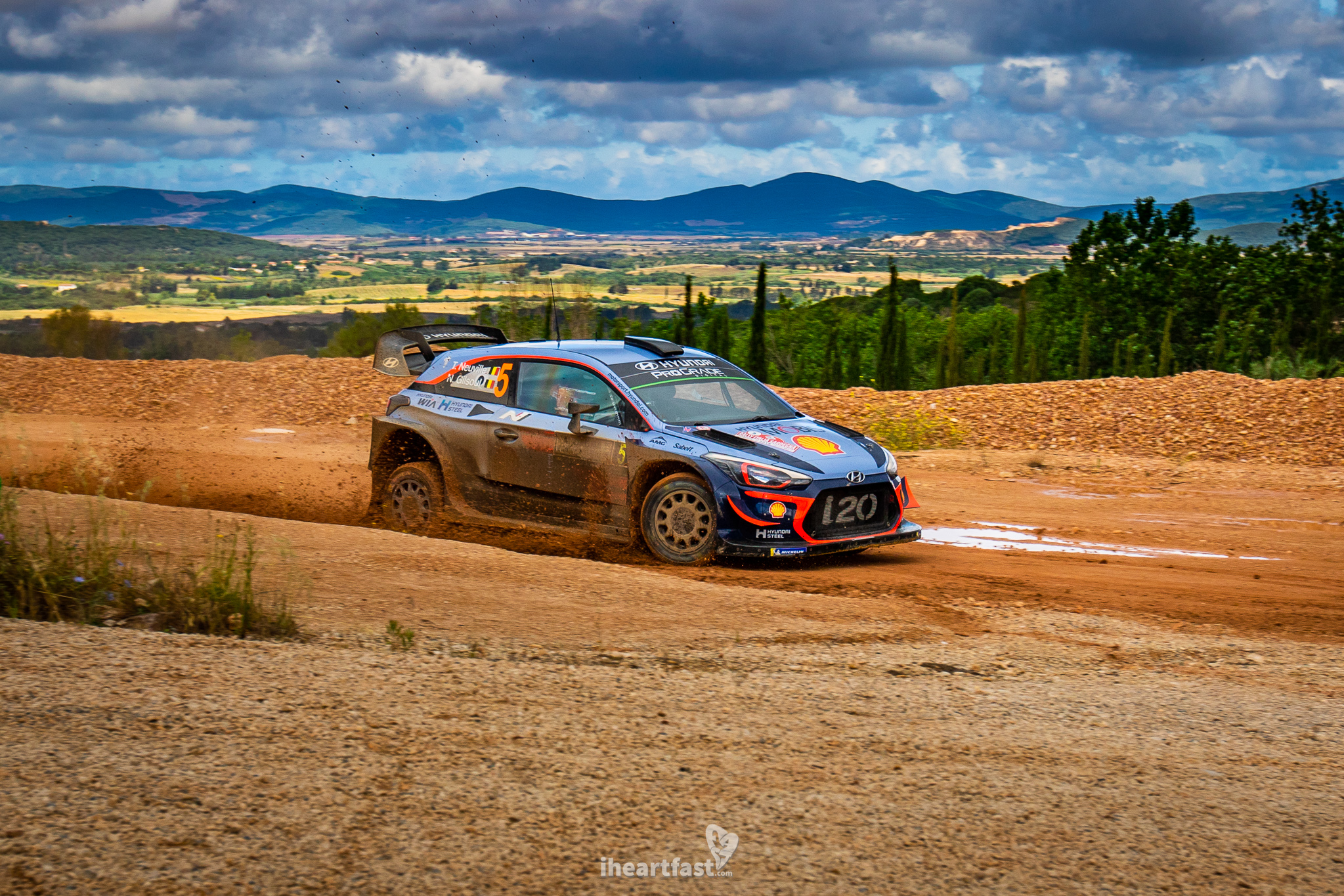 We had planned a trip to Rome for the beginning of June and I was searching for things to do, when I realized that my trip was going to overlap WRC Rally Italia Sardegna. While Rally Italia is in Italy, it is not on the mainland, making attendance a bit more tricky than it might normally be.  Rather than taking a car or hopping on a train, you either must take a 14 hour ferry ride or a short one hour flight from Rome to get to Alghero on the island of Sardinia. After informing my wife of the added travel and complications of getting to the rally, she said there was no way we could not go, at least for one day, after all how often are we this close to a WRC event.
Now I would not describe her as a 'fan' of rally or motorsports in general. To illustrate just how little she knew about WRC, as we were getting on our Blue Air flight from Rome to Alghero, she says, "I just realized, WRC stands for World Rally Championship. I'd never really thought about what it meant." So for her to give up 2+ days of our time in Italy for this, well, I guess that's one of the reasons I married her. I will say having someone who wasn't necessarily a fan along with me, plus the fact I did not have media credentials and that we were really only going to be there for one day of stages, made for a different type of rally experience than I am accustomed to.
As the rally approached, I was sad to learn that Kris Meeke had been cut by the Citroen team. Kris has had his share of mistakes lately, that have cost the team championship points, but the excitement he brought to the sport is hard to replace. Let's not forget that another driver that went flat out, the late great Colin McRae, also made plenty of mistakes, pushing too hard when he didn't necessarily need to, but look what he accomplished. There's something to be said for someone who refuses to let up and backdown no matter what… and I'll leave my little side rant at that.
Alghero, a port town on the island of Sardinia, played host to WRC Rally Italia Sardegna. It's a popular vacation destination, filled with plenty of great food and shopping and serves as a great backdrop for rally headquarters.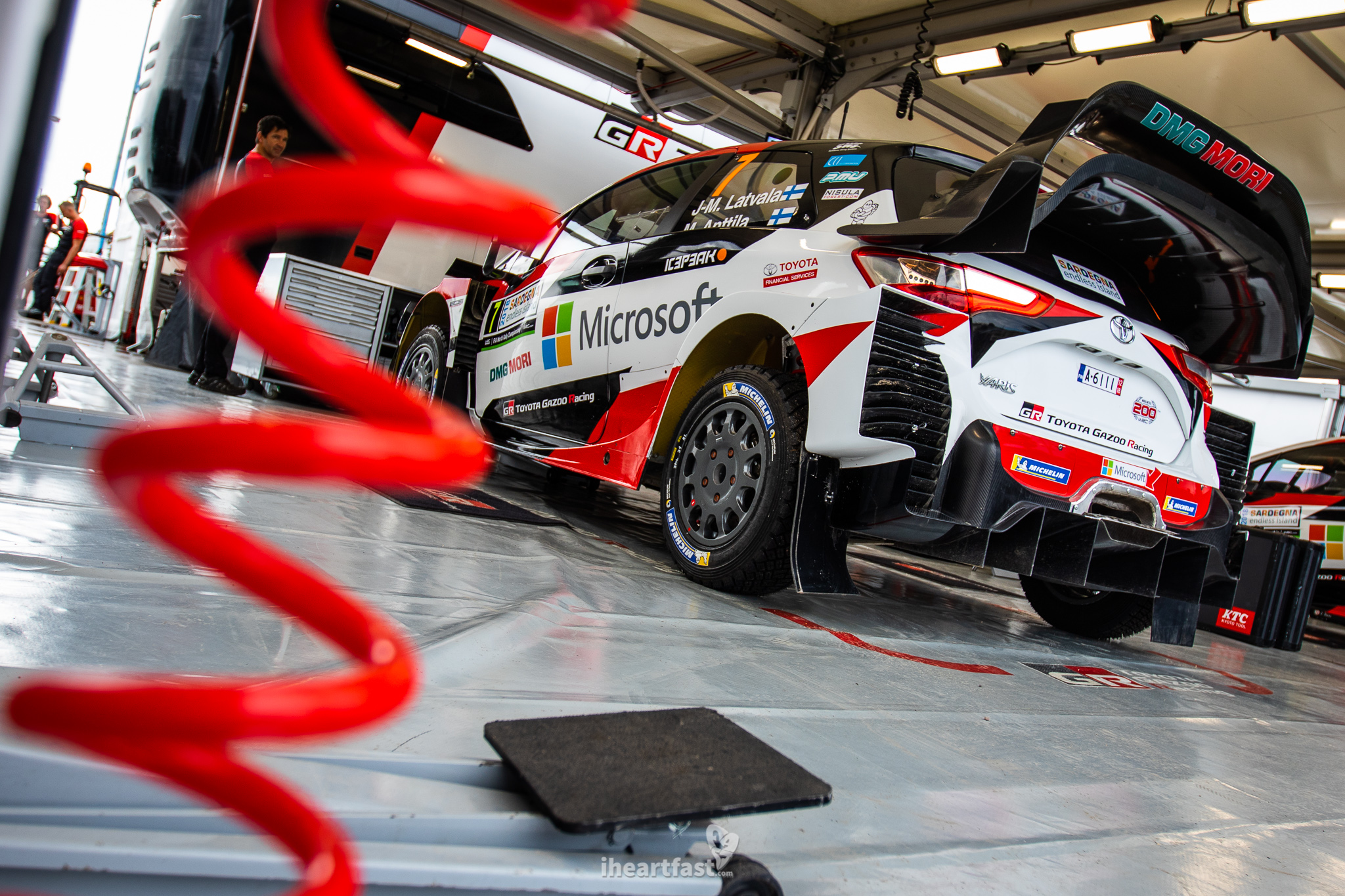 The factory team service areas were fairly elaborate, with almost building like structures. All of them were equipped with plenty of places for drivers and team to sit and relax. Some of them even had multiple levels.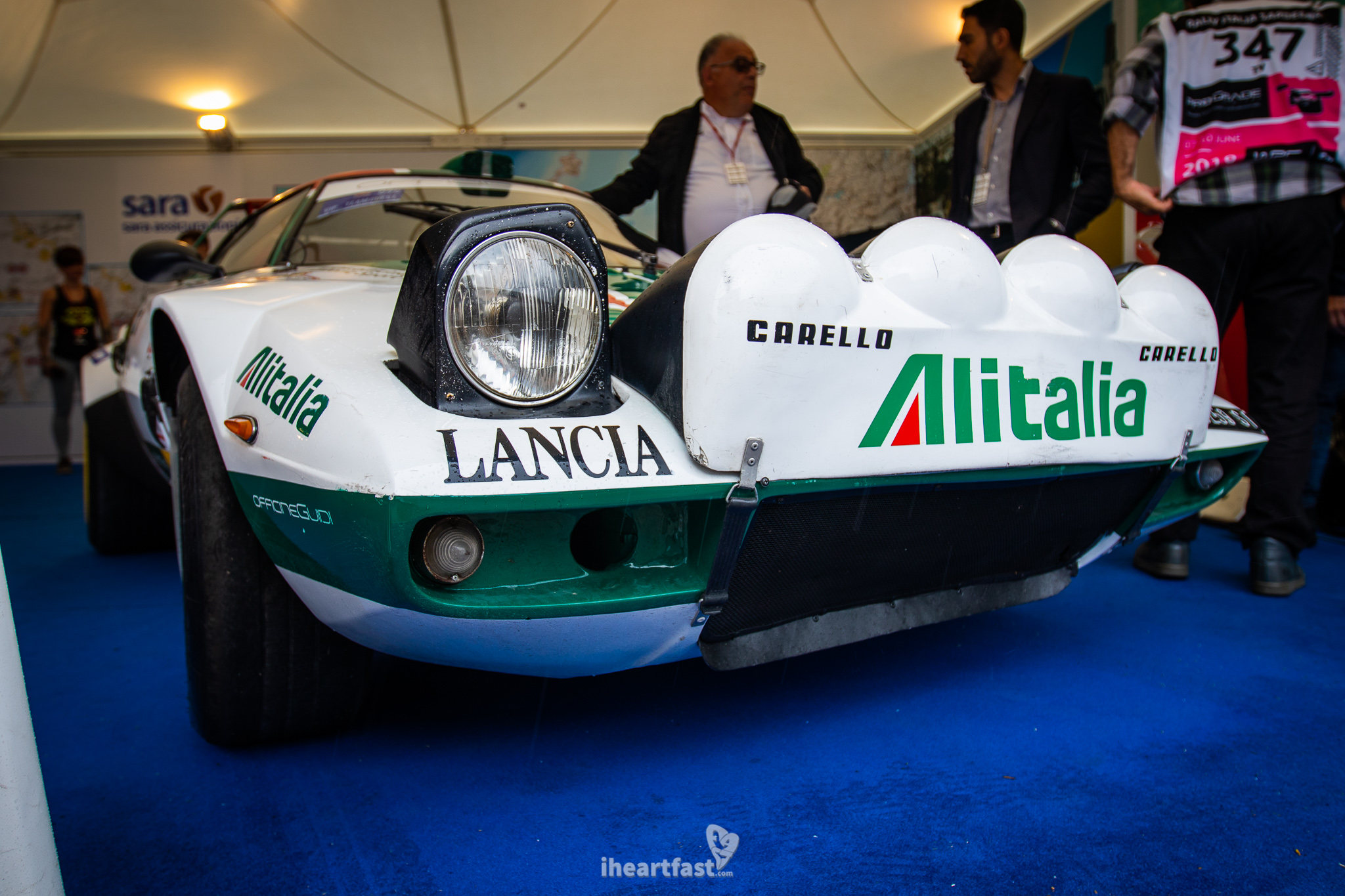 The WRC information booth had 2 legendary rally cars on display. One was this Group B Lancia Stratos. The Stratos may arguably be the most beautiful rally car to ever grace the stages of WRC.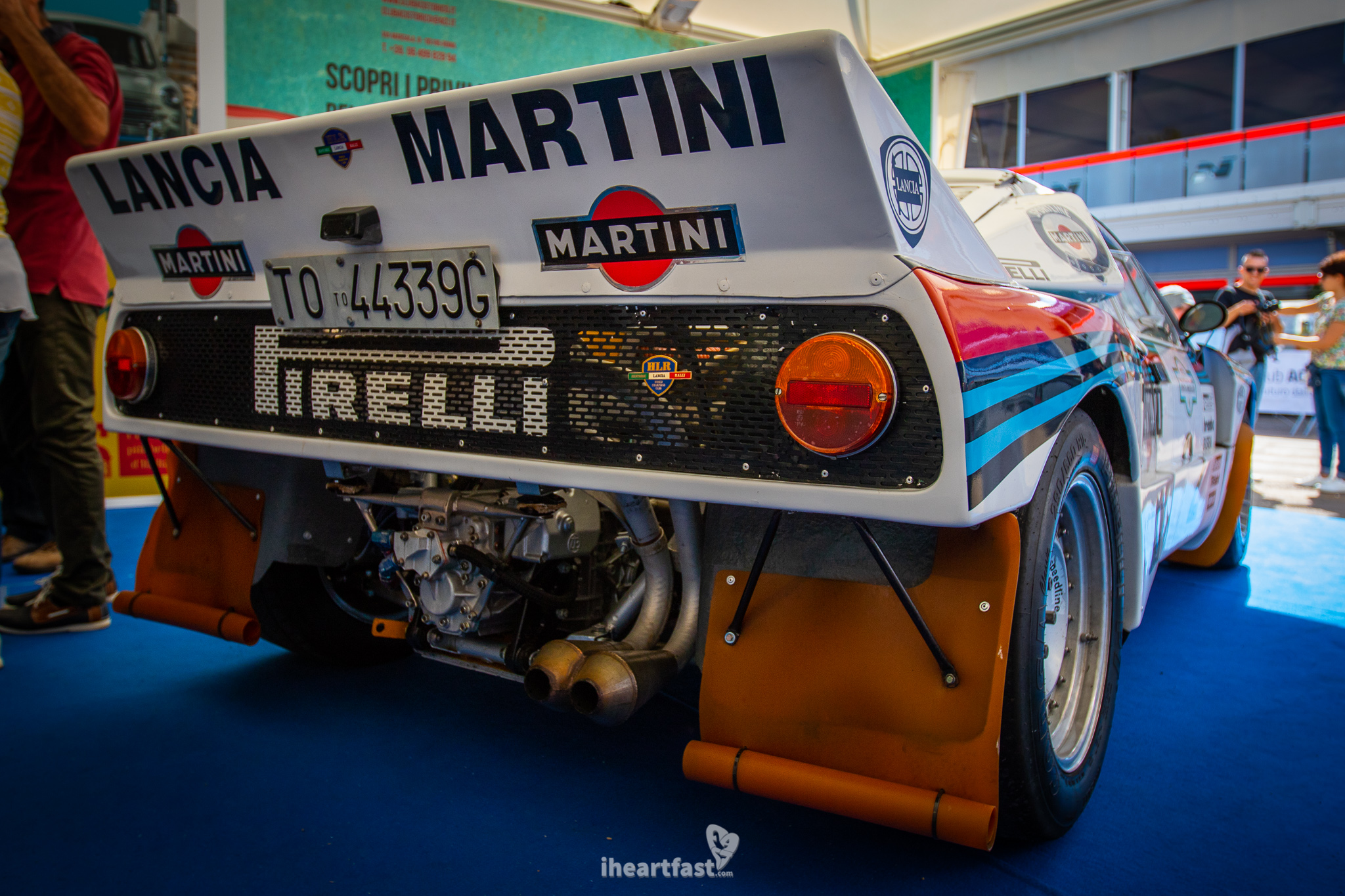 The other was this Walter Rohrl Group B Lancia 037. I'll give you a few minutes to catch your breath, I know I needed it.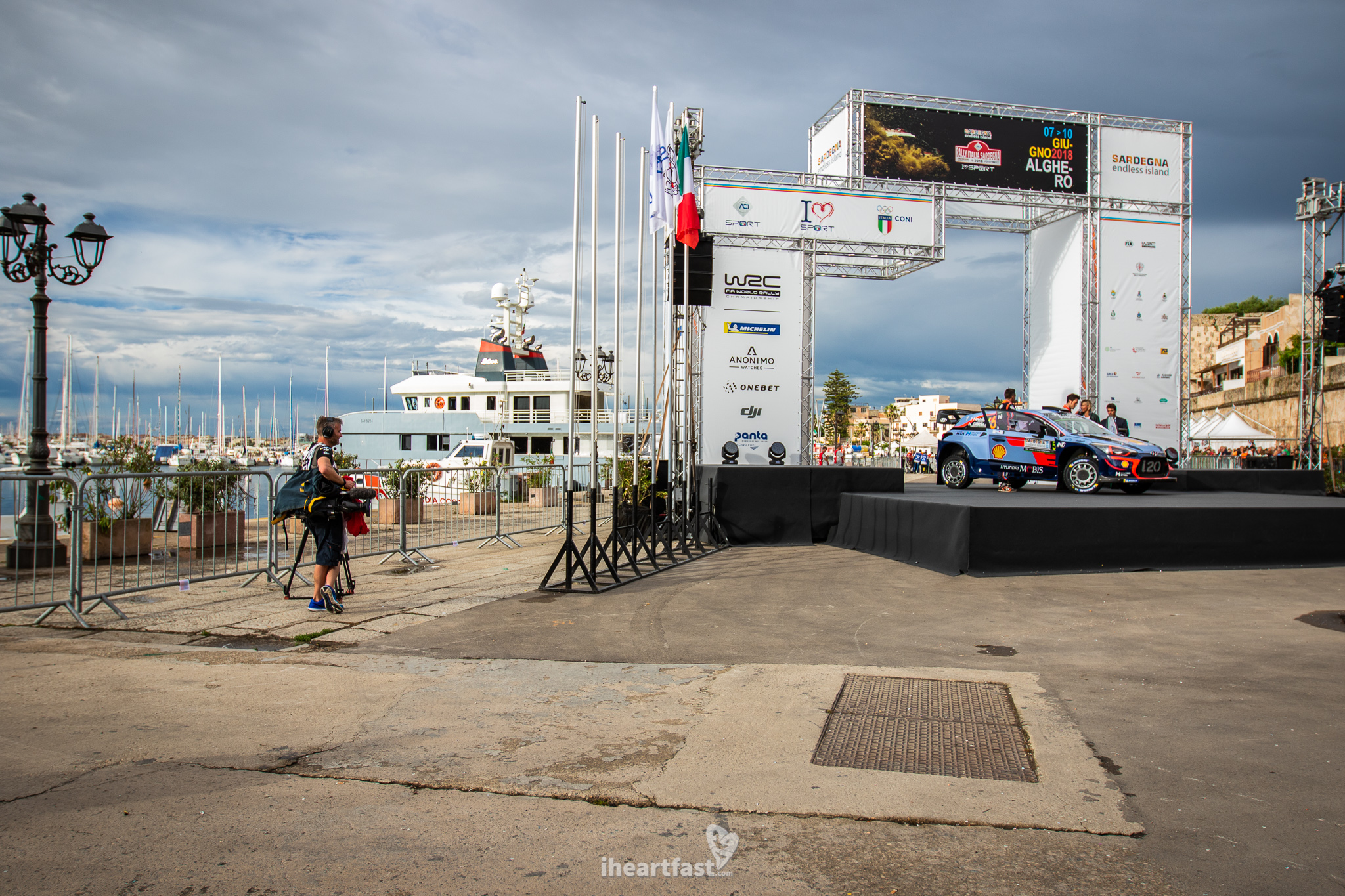 The port in Alghero set as a beautiful back drop for the ceremonial start, even though it was plagued by bursts of rain.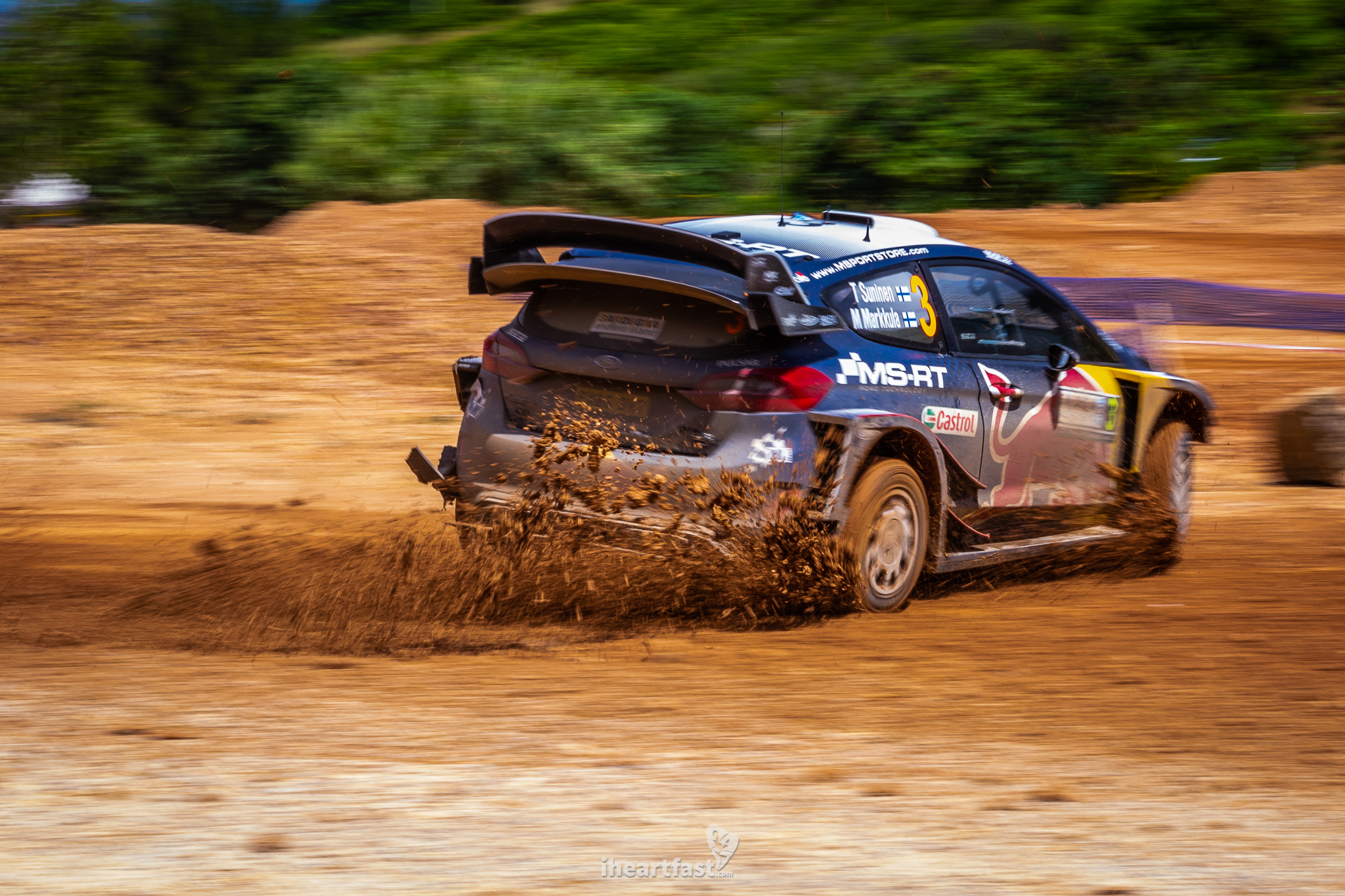 WRC Rally Italia Sardegna is known for how dusty it's roads are, in fact this year's hashtag was #jumpinginthedust. Rain moved through the area starting before shakedown Thursday morning and continued sporadically into the morning of the first full day of competition.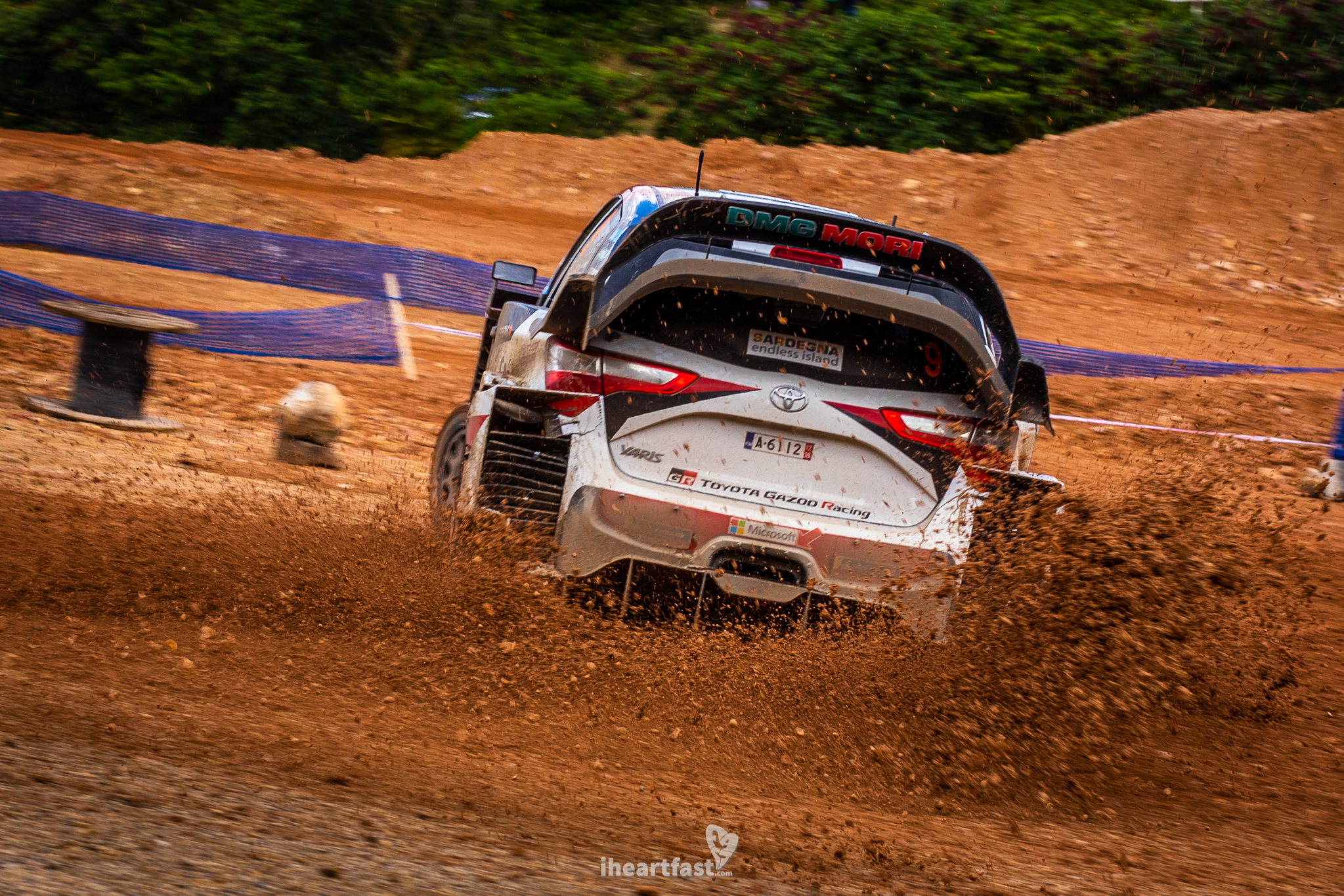 The rain changed the roads from dusty to muddy and sloppy adding a new challenge to the rally. How would the changing conditions effect the outcome of the rally, was the question on everyone's minds.
The mud and rain didn't keep the fans away from cheering on their favorite drivers.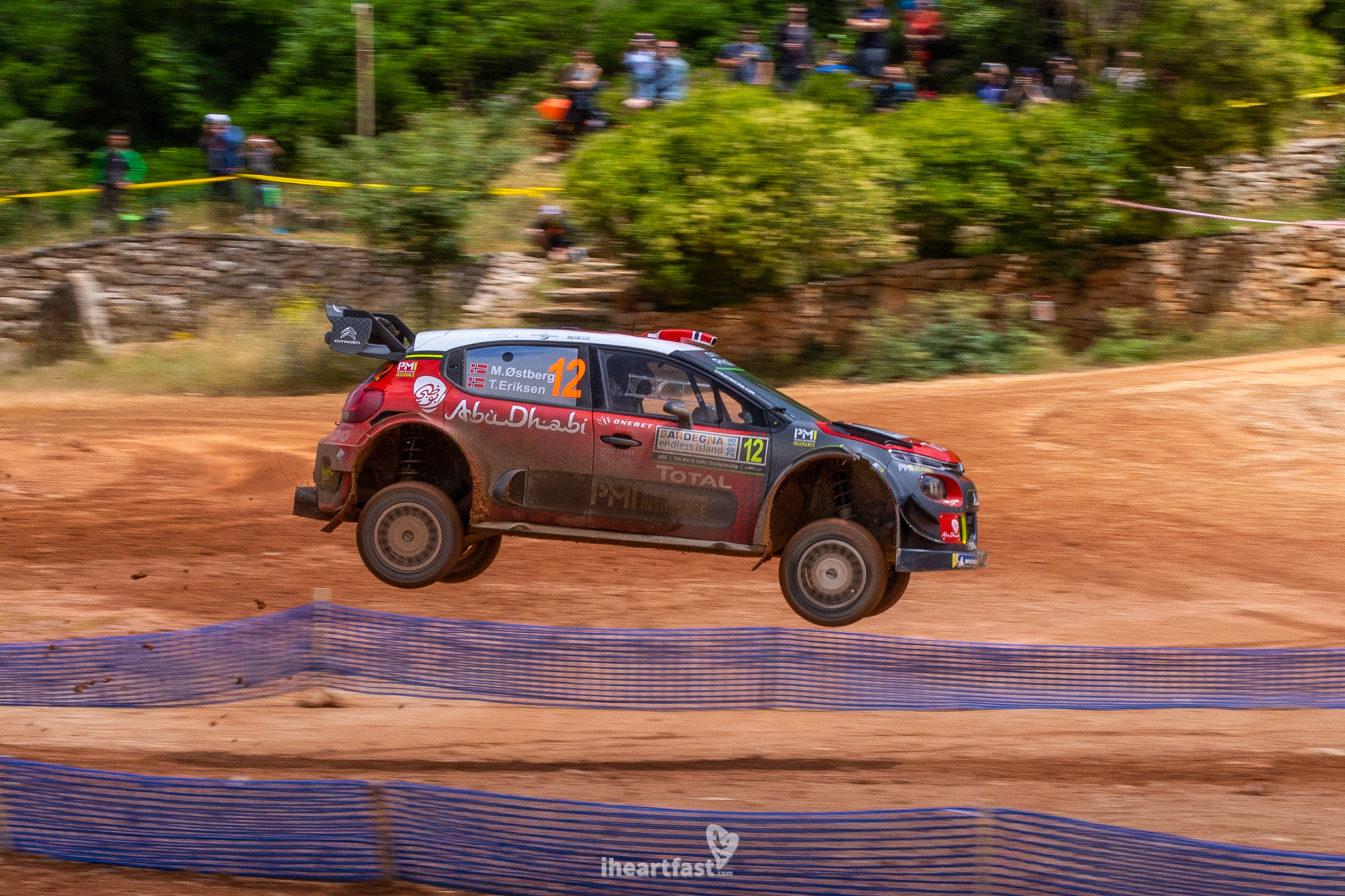 It also didn't keep any one from sending it over the jumps.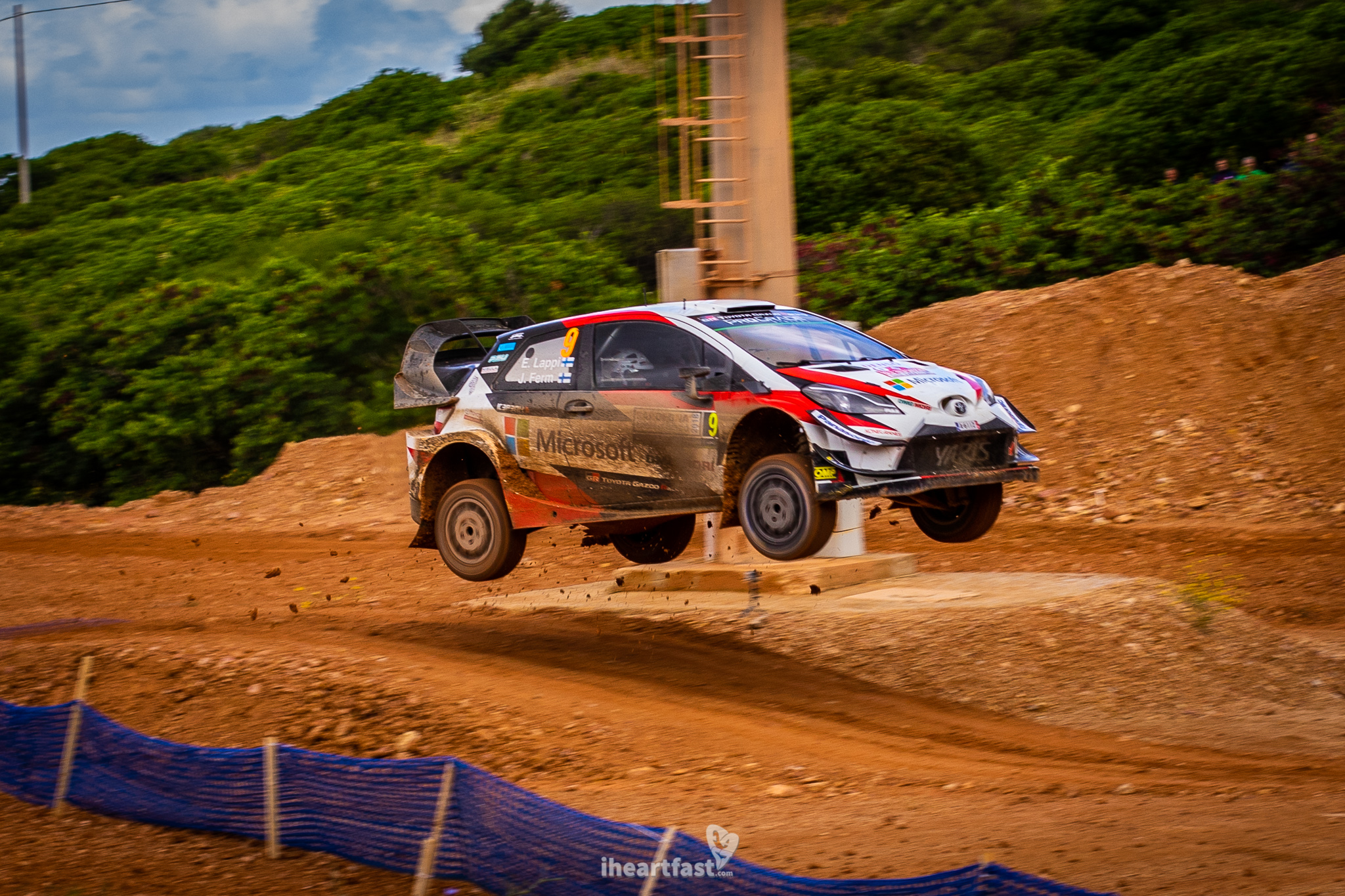 And send it they did. Some of the jumps were big, real big, like this one.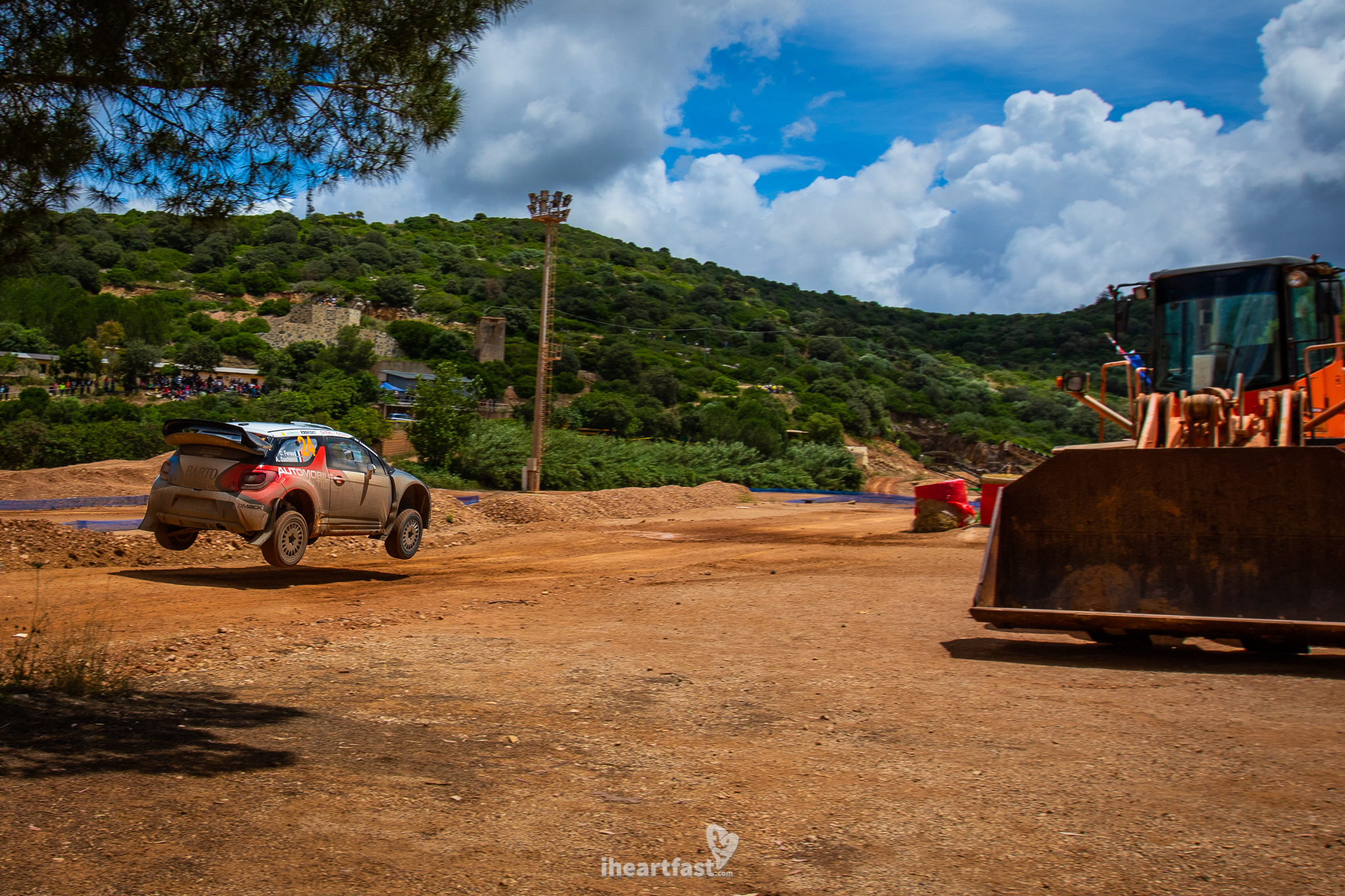 Some of them weren't quite as big, but nearly every car went airborne on each of them.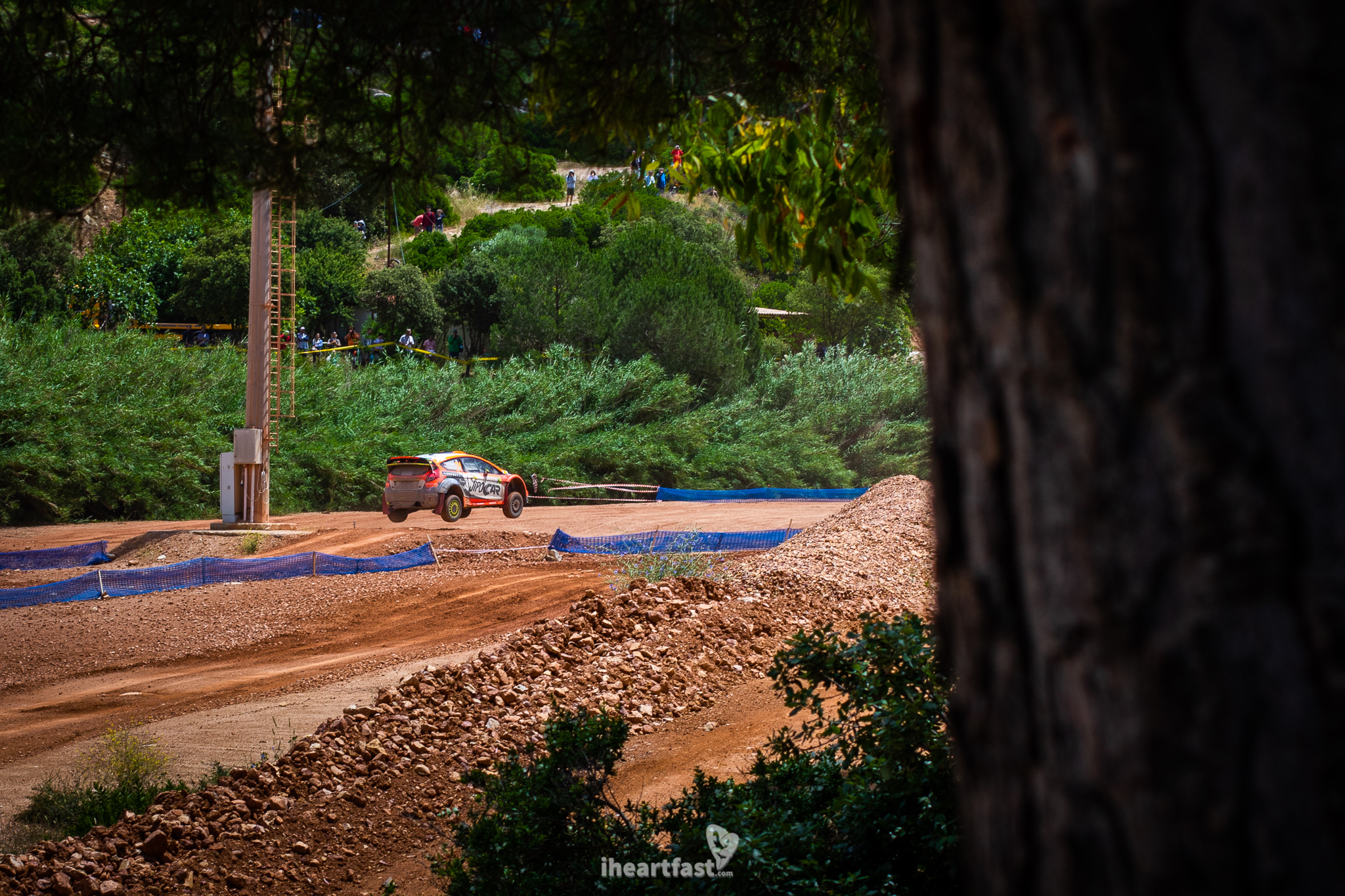 The mine at the start of this stage had multiple jumps as the cars wound through the roads and offered multiple vantage points to them.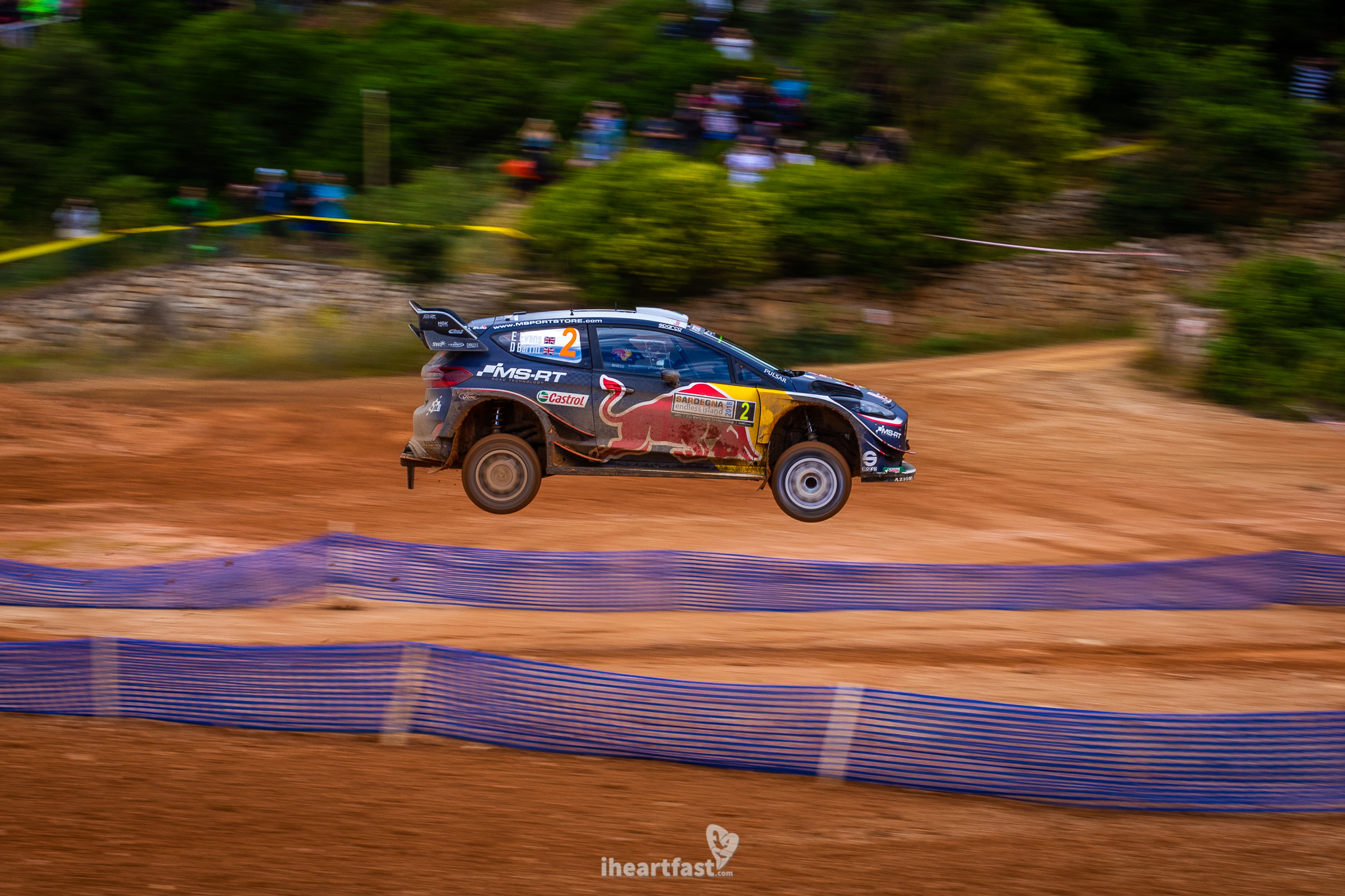 The WRC cars just look almost perfect in flight with the suspension at full droop.
The Sardinian countryside provided a beautiful backdrop for the rally.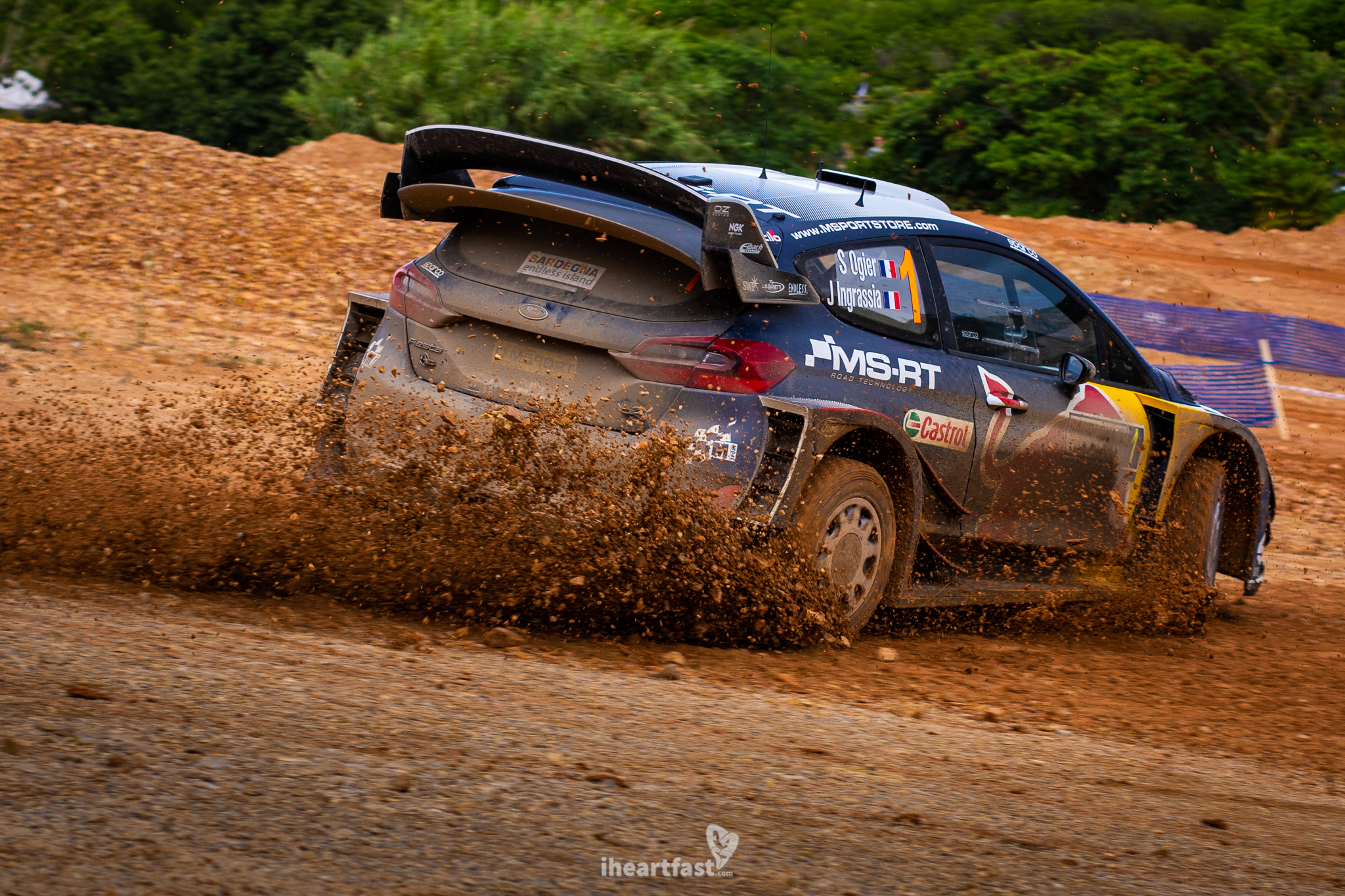 In the end, it came down to just .9 seconds separating Sebastien Ogier (Ford M-Sport) and the rally winner Thierry Neuville (Hyundai). If you take into account the changing conditions from mud to dry and dusty by the end of the rally, that finish is even more spectacular. That's less than a second separating the two drivers over 313.46 KM of stages, kind of insane if you think about it. You really couldn't ask for a more exciting finish with the victory being claimed on the final power stage.
Next up on the WRC schedule is Neste Rally Finland, one of my personal favorite rallys that also features it's share of jumps. Maybe someday…